Between sending out the invitations, decorating the house, and preparing the main meal to suit everyone's tastes, the dessert is one part of a dinner party that for many of us, becomes more of an afterthought, despite it being essential at any party that is trying to be as memorable as possible for its guests. 
Rather than trying to make a dessert requiring too many ingredients and even more of your time, try out some of these easy and miniature delicious desserts that are guaranteed to make an impression on anyone who picks them up from a party plate. 
Rarely does a lot of food taste as good as it looks, however, these mini simnel cakes are an exception with the bright yellow icing layered across a base made from melted dark chocolate and a bright red cherry to finish this dessert off. 
The raisins also help to add an extra level of chewiness along with the cherry jam keeping this miniature cake light and refreshing to enjoy after a large and filling meal. 
While there are people out there who aren't big fans of the slightly salty and sweet taste of peanut butter, in small doses it can be much more enjoyable, and these mini butter treats are proof of that, putting together softened butter and creamy peanut butter to create an explosion of flavor with each and every bite. 
These miniature desserts can also be made in mere minutes, all you need to do is mix together the added ingredients until a thick mixture is formed before you use them to fill up the peanut butter chocolate cups, that's all there is to it. 
There are some desserts that are guaranteed to make people wide-eyed upon seeing them for the first time, and red velvet cake truffles are one of these desserts.
These miniature cream cheese frosted cakes are dipped in candy coating, giving them a very distinct red and white appearance with both the frosting and candy or dark chocolate on the inside complimenting each other perfectly. 
To add even more sweetness to these delightful bitesize treats, you can even sprinkle a few small candies over the top of the icing to really blow your guests away. 
While cheeseburgers might be a little too big and meaty to enjoy as a dessert just after the main meal, why not try out these look-alike crunchy cookies made out of shredded coconut and vanilla wafers? 
You can make a hefty batch of these bitesize burgers in just a few minutes, so you won't even need to prepare them in advance, just whip some up after dinner, and your evening dessert will be ready to serve. 
A delightful twist on the holiday fan-favorite, these miniature sweet potato pies are packed with just as much flavor as the real thing, especially due to the sugar and brown sugar combination making the flavor as sweet as possible.
Pure cane syrup is another delicious ingredient in this recipe that works as a natural sweetener, granting a nice and thick layer of caramel to the texture, making it a joy to snack on.
Just be sure to prepare seconds since these miniature desserts go down so easily. 
If you're looking for a nice chilled and creamy dessert that doesn't require you to go overboard on the ingredients, this delightful spin on the classic Italian dessert recipe simply requires you to create the cherry and ginger sauce using a handful of ingredients to pour over the silky mixture of cream, milk, sugar and vanilla. 
The cream mixed with the richness of the sauce really does need to be tasted to be believed, and is a great quick mini recipe to impress friends and family with after dinner. 
If you and your guests are fans of the deep and rich taste of espresso coffee, then this chocolate mousse is the perfect mini dessert for you to prepare,(see also: Sweet Treats: A Look at the Best Mini Desserts to Serve At A Wedding) especially since a batch can be ready to eat in just 15 minutes. 
The fresh custard helps to keep the fudge-like chocolate base of this recipe nice and moist, and if you want to add even more crunch to this miniature dessert, you can even mix in some chopped pieces of solid chocolate. 
While these bright white cookies are most often prepared in the winter, they really can be served at any time of the year and make for a welcome addition to a large meal since you can make several batches in just a few minutes, only requiring a few ingredients to create the sugary shell of the cookies and the pecans used to add even more crunch to the texture. 
The butter used in this recipe also helps to keep the cookies from ever tasting too hard or stale, keeping them soft but still retaining enough of a crumble to make them satisfying to bite into. 
While many recipes lose a lot of the flavor and texture when trying to turn a cheesecake into a mini dessert, that isn't the case with black forest cheesecakes which are carefully made using digestive biscuits, dark milk chocolate, white chocolate, and a small portion of creamy soft cheese and butter to make the miniature cakes crunchy, while still being moist enough to bite into without any resistance. 
These bite-size fruit desserts not only look appetizing with the colorful combination of fruits layered across a thick and chewy pizza cookie, but they also taste incredible with the mixture of the cookie and fruit, alongside a cheesecake spread made out of cream cheese and heavy cream coming together perfectly. 
While raspberries, blueberries and strawberries are popular toppings to this miniature dessert, feel free to add any small and juicy fruits that you feel your guests would enjoy the most. 
While strawberry trifles may be the go-to dessert for many people, blackberry trifles offer a little more sweetness and a slight hint of savory to the flavor which only tastes even better with the marshmallows and creamy Italian mascarpone cheese thrown into the mix. 
Ready to serve in less than an hour, and a mini dessert that is low in calories, if you're ever thinking of what type of trifle will be the best option for you and your guests, this blackberry trifle is an excellent choice. 
With a simple mixture of pasty, flour, icing sugar, and some candied lemon to give the tarts a zesty taste that really stands out, you can prepare some of the lightest and most addictive miniature lemon desserts out there.
If you want a dessert that is guaranteed to have you and your guests feeling refreshed and perked up after a hefty meal, these zesty mini citrus tarts will do just that thanks to their intense lemon flavor.
If you or some of your friends and family are big fans of warm and gooey chocolate, while brownies are definitely an easy recipe to make, it never hurts to go the extra mile and add a few Snicker Bites and M&M's to the mixture to add some much-needed crunchiness to the recipe. 
The chocolate frosting over the top is the icing on the cake while the vanilla only helps to enhance the flavor of the added ingredients even more, making this one of the easiest and tastiest chocolate mini desserts you can make. 
While many people tend to avoid any meat when they're planning to take their time enjoying a dessert, this recipe covers small portions of bacon in butter and cinnamon which are then cased in a crescent roll to make it much lighter and easier to digest than other similar meat-based snacks. 
Not to mention, you can make an entire batch of these miniature meat treats in less than an hour, making them incredibly ideal as a late afternoon or evening dessert. 
This delicious twist on the regular marshmallow fudge recipe is packed full of chopped walnuts along with a hint of vanilla and butter to give these fudge bitesize pieces a soft and chewy texture that is a sheer delight to sink your teeth into. 
You can also use white chocolate in this recipe instead if you prefer the fudge to have a lighter and more refreshing taste depending on your guest's preferred tastes.
Summary
Keep a few of these delicious recipes in mind so that you can be prepared to blow your guests away at the next dinner party, (see also: 15 Remarkable Pineapple Desserts To Make For Your Next Dinner Party)and always remember that the dessert can make just as big of an impression as the main course, so it's never a bad idea to make a dessert that's both easy and tasty.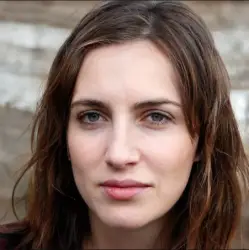 Latest posts by Anna Ingham
(see all)