No matter how you decide to decorate your wedding cake, it should be unique and special to you as a couple – from the style, the fillings, to even the number of tiers you have.
Wedding cake toppers are a great way to make your cake your own, and a house topper is the perfect way to symbolize the life you and your spouse-to-be will be embarking on together, and the home you will be making together.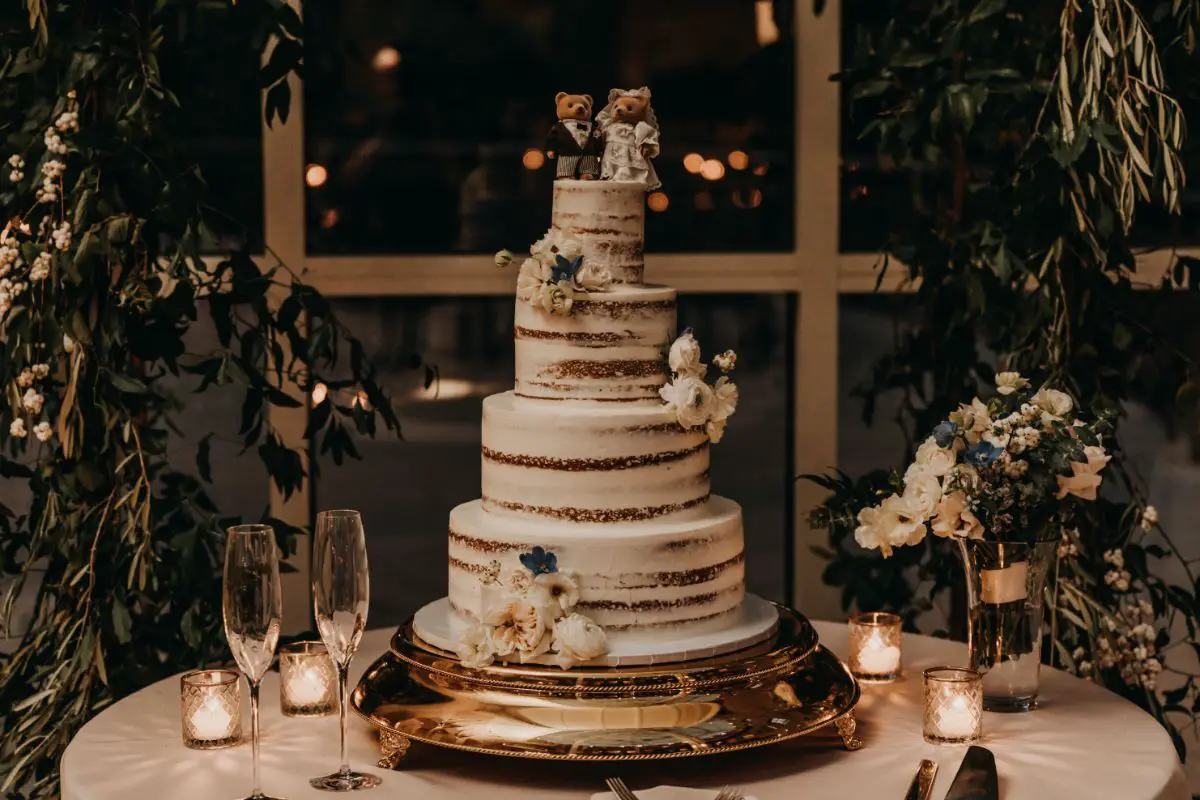 But where do you begin with choosing the right wedding cake house topper for you?
Well, this article is a great place to start! Below we have toppers for every season, every theme, and every kind of couple, as well as a small guide to how to find the best wedding cake topper (see also: 15 Best Wedding Cake Toppers For Every Wedding)for you. 
1. Christmas House Cake Topper
If you're getting married around the holidays, why not celebrate the season and your special day by transforming your wedding cake into a Christmas village?
These Christmas house cake toppers are both simple and cute.
2. Stately House Cake Topper
An extravagant cake deserves a lavish cake topper, right? And this elegant stately manor cake topper is sure to steal the show at an elegant wedding. 
3. Chicken Coop Cake Topper
From stately homes to life on the farm! If you and your fiancé love all things rural then why not opt for a rustic cake topper as adorable and funny as this one? 
4. Up House Cake Topper
This Up! Inspired cake topper is perfect for couples who love Pixar, celebrating one of the most iconic screen couples of all time – Carl and Ellie. 
5. Castle Cake Topper
These beautiful, icy cake toppers would look beautiful atop an ivory, bejeweled wedding cake. 
6. Pink Cottage Cake Topper
This adorable pink cottage cake topper is perfect for any bride that loves pink! The red roses and love heart details just make this cake topper even more romantic. 
7. Ski Lodge Cake Topper
If you and your fiancé love to hit the slopes, why not celebrate that with this après-ski inspired cake topper?
It's guaranteed to get a chuckle out of your guests, and is unique to you and your fiancé's interests. 
8. Mushroom House Cake Topper
Another rustic inspired cake topper, this mushroom house cake topper is perfect for a non-traditional cake. We particularly appreciate the unique colors of orange and purple. 
9. Hobbit House Cake Topper
If you and your fiancé are fans of J.R.R. Tolkien, then this hobbit house inspired cake topper would be perfect for you!
We love how elegant and simple this cake is, while still paying homage to the theme. 
10. Purple Castle Cake Topper
This glamorous, unique purple castle cake topper is perfect for a glamorous, unique wedding!
If you're not all that into the idea of a white wedding, take note of this gorgeous purple cake and castle topper. 
11. Gingerbread Christmas House Cake Topper
Another Christmas inspired house cake topper, this topper fully leans into the festive theme! As the topper is made of gingerbread, it injects a bit of Christmas flavor into your wedding day too. 
12. Tall, Staircase Castle Cake Topper
This castle cake topper with a staircase is perfect for any bride who wants to feel like a princess on their big day! The carriage at the bottom really takes this topper to the next level (pun unintended). 
13. Happily Ever After Castle Cake Topper
Another fairy tale inspired wedding cake, this is a lot simpler than our previous example, but no less effective. The gold details really make it pop!
14. Lovebirds Bird House Cake Topper
This cute, simple cake topper is perfect for all lovebirds! Animal loving, and birdwatching couples will especially love this topper. 
15. Easter Cottage Cake Topper
This Easter cottage cake topper is perfect for a spring wedding! The yellow chick, the pastel colors, and the pink dove really make this the perfect cake topper for an Easter wedding. 
How To Pick The Right Cake Topper
Wedding cakes are a great way to celebrate your love, and a beautiful, fun topper on the highest tier can take your cake from beautiful to stunning and give your cake a personal twist.
An amazing topper is a great way to show off your style, as well as being a romantic memento from your wedding that you and your partner can cherish forever.
You might find picking cake toppers rather challenging, but we hope our guide below gives you an idea of what you're looking for when designing your wedding cake!
Style
You should pick a topper for your wedding cake that doesn't just show off your style, but your personality and love for your partner too.
A more practical aspect to keep in mind when choosing your topper is your budget. 
While you can buy traditional toppers, if you're the creative type you can make your own topper when you're on a budget!
DIY toppers have an extra special touch to them, as you have made them yourself. Flowers are also a simple, yet elegant topper for your wedding cake. 
Size
How big the cake topper is also an important factor when choosing a cake topper.
Cake toppers are meant to complement your wedding cake, and this is also true of the size too, and if the topper is too big or too small for your cake it will appear mismatched and have a negative effect on the overall look of the cake.
When it comes to the width of the topper, there should be an inch on either side of the cake.
But this isn't a hard and fast rule if the topper compliments the cake despite there being over or under an inch on either side. 
Weight
How much the topper weighs is also worth considering. A topper that is heavy will not only be more expensive, but need more support to stay upright.
How much the topper weighs will depend on the design of the wedding cake. 
Confection
The confection and the topper should be compatible, and if you're unsure how to create the perfect match between the confection and the topper, the baker can advise you. 
Frequently Asked Questions
Do You Need A Wedding Cake Topper?
No, a wedding cake topper isn't an essential part of a wedding cake, although it is a traditional aspect that is still popular today.
But if you want a simple, naked cake you can forgo a topper for a nice, clean top tier. 
Traditionally, a wedding cake topper would be a figurine representing a bride and groom, but more modern cakes now have toppers depicting a wide variety of objects, such as houses, castles, or cottages! 
You can also ask your baker to create a topper that is edible and made of sugar paste or fondant. If you like to keep things simple, edible sugar flowers are also an option. 
Are Wedding Cake Toppers Still Popular? 
A lot of couples still like to have a traditional topper on top of their wedding cake, while some couples will forgo a topper, either because it's not their style or because of budget reasons.
If you would like a cake topper, it makes a beautiful memento from your wedding day, and many couples preserve a slice of their cake or edible toppers to eat on their 1-year anniversary to mark the special occasion. 
How Do You Make A Unique Cake Topper? 
If you're organizing a DIY wedding, then designing a unique topper for your cake can be a lot of fun!
There are many resources and tutorials online for those wanting to make their own DIY cake toppers, particularly on YouTube and Pinterest. 
Final Thoughts
Wedding cake toppers should not only match the theme and decor of your wedding, but also your personality as a couple too.
Plus, many cake toppers can be preserved for years to come, so it's important to have a cake topper that you'll be happy to keep as a memento of your special day.
House toppers are the perfect cherry on top of your wedding cake. After all, marriage is about the union of two people in love and what better way to symbolize that than with a happy, marital home?
Castles are also associated with fairy tales, and as many fairy tales end with the prince and princess getting married and living 'happily ever after' it makes sense that romantic, fairy tale castles are common wedding cake toppers.
But who says you have to be traditional?
Chicken coops, bird houses, hobbit houses, mystical cottages and so much more can adorn your wedding cake to show off you and your spouse-to-be's personalities! 
We hope our article on the 15 best wedding cake house toppers for every wedding have inspired you, and that our small buyer's guide to wedding cake toppers have made it easier for you to make a confident purchase.
Whether you want something simple and romantic, or fun and quirky there is sure to be a wedding cake topper out there for you!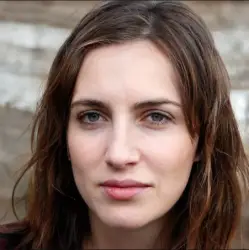 Latest posts by Anna Ingham
(see all)