Of course, we'd all love to be heading to Hawaii tomorrow to try out some of the delicious Hawaiian desserts that they have to offer, but unfortunately, for many of us, this is not the case!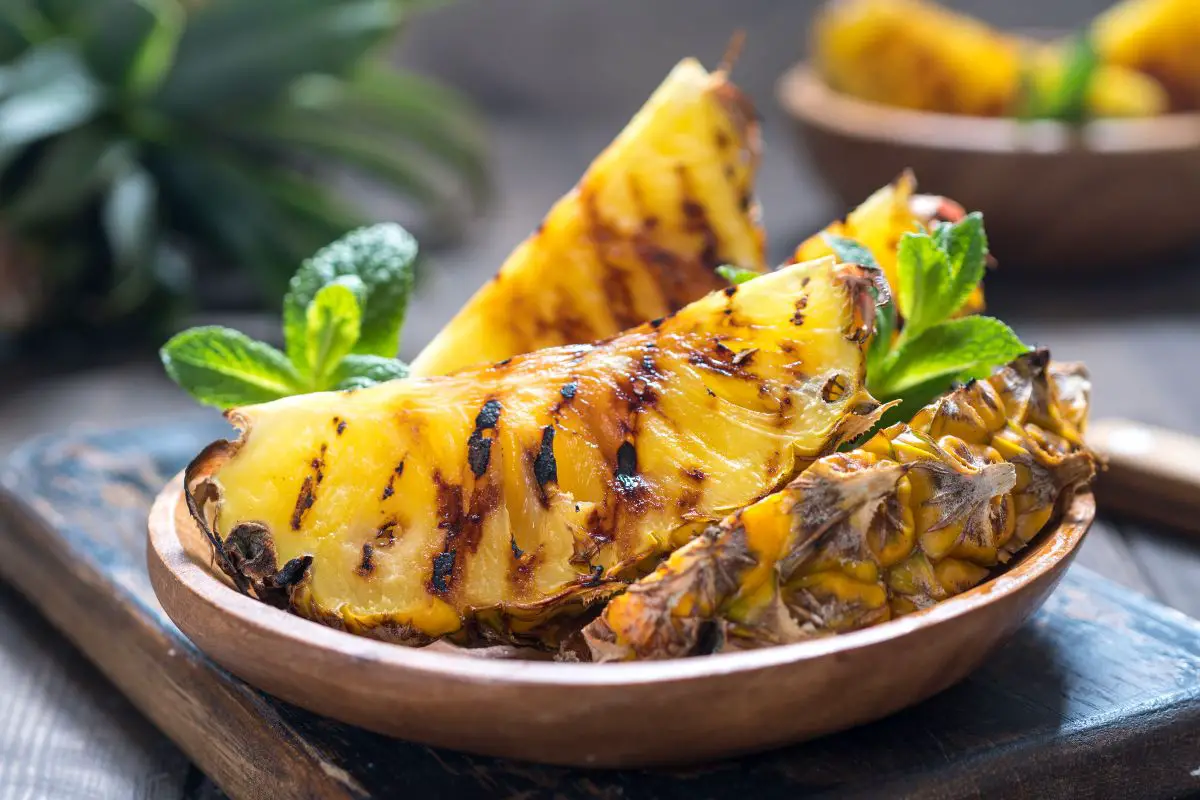 Just because you can't head off to Hawaii doesn't mean you can't feel like you're on the beautiful island!
Traditional Hawaiian desserts often include lots of tropical fruits including coconut, pineapple and mango. 
This article will take a look at 15 remarkable Hawaiian desserts that you have to make to transport yourself from your everyday life to the island! 
What Are Hawaiian Desserts Known For?
In Hawaii, there are many different types of desserts that are traditional on the island. They include so many different flavors. Traditionally, there are certain ingredients that are widely used in Hawaii. 
Popular ingredients used in Hawaiian desserts include: 
Coconut
Pineapple
Banana 
Mango
Papaya
Starfruit 
Lychee 
There are many other ingredients that are also associated with Hawaiian desserts, along with these flavors. 
Banana bread is an absolutely delicious dessert and this Hawaiian version of the dessert only adds to the experience.
This recipe brings chewy coconut flavors and crushed pineapple into the mix and it really does create some incredible flavors.
When you are making banana bread you should ensure that you use ripe bananas to make sure it has the best flavors.
Chocolate Haupia Pie is a dessert that is often seen in Hawaii. It is a delicious layered dessert. The first layer is a thick coconut layer that is very similar to custard or pudding.
This layer is silky and set using cornstarch. The second layer is made from a mixture of the first layer and chocolate chips. 
This dessert is topped using coconut flavored whipped cream and then it is served.
The Hawaiian Dream Cake is a layered dessert. This dessert is another layered one. It consists of a cake base that is pineapple and coconut laced.
It also consists of a layer of creamy pineapple pudding, coconut topping and freshly whipped cream. This dessert is very cooling.
This dessert is great if you're looking for some delicious flavors on a hot summer day. In order to make this grilled pineapple you will just need to add the pineapple to the grill pan.
When you do this, the pineapple should become soft and tender. 
When you add brown sugar to the pineapple, you will add the sweetness that makes this dessert so appealing! This dessert only takes about 20 minutes to make and it really won't disappoint! 
Haupia is a Hawaiian coconut pudding. It is smooth and coconutty and it won't disappoint! This treat is often used as part of a dessert, and it is quite an acquired taste.
It is often used as part of another dessert or it is sometimes served on its own. The bold flavors of this dessert will transport you right back to Hawaii!
These coconut Macadamia nut bars are perfect as part of your holiday cookie trays. These bars consist of a layer of shortbread that is topped with nut and coconut filling.
These coconut bars are a lot of people's favorite cookie bars so give them a go now! 
These malasadas are delicious, fluffy donuts that are actually originally from Portugal. They are deep fried donuts that are rolled in sugar.
These Malsadas come in many different shapes and sizes and they are often filled with either custard or jam. They are also very commonly served plain. These donuts are so delicious that your guests will absolutely love them!
These instant pot malolos are absolutely delicious and they only require 3 very simple ingredients. They are a classic Hawaiian dessert that are very warm, rich and chewy. This dessert can either be baked in the oven or steamed.
You will only need three ingredients to make this delicious dessert that is made of taro, raw sugar and coconut milk.
This is a very sweet dessert that is super easy to make. Everyone in the whole family will love this dessert so it is a great one to make. This dish is made up of two layers of shortbread biscuit and it is topped with a pineapple topping.
They are also often drizzled with icing. This dessert only takes 5 minutes to prepare and it will give you a strong taste of Hawaii.
The Hawaiian pineapple poke cake in this recipe is delicious. This recipe used crushed pineapples in order to make the cake and so it will never be dry. It is a creamy dessert and it is super sweet. 
This upside down cake is absolutely delicious and it brings the beautiful Hawaiian pineapple flavors. It is a very moist and buttery cake. This cake is topped with cherries and pineapple and is topped with brown sugar that is caramelized.
This cake is made using a Pineapple cake mix, some pineapple slices of cherries. This cake is then topped with a whipped topping. 
Guava cake is a very delicious Hawaiian dessert that is traditional. This cake is flavored with a guava flavoring and it is also topped with a guava gel glaze. It has a whipped cream cheese layer.
These are very traditional Hawaiian flavors all coming together in a delicious cake.
Chichi Dango is a very popular snack in Hawaii. It is very soft, chewy and sweet and it is often eaten as a snack or dessert.
This is a type of mochi that originates from Japan. It is now loved in Hawaii, and it is a very popular snack during New Year. This is because it is thought to bring good luck alongside it. 
This dessert is usually colored in white or pink and they look fabulous on the plate.
These Hawaiian tarts are buttery and filled with all the delicious flavors of Hawaiian desserts.
They are made with canned pineapple and coconut whipping cream which mash together to make some delicious tarts for parties and occasions. They are also great as a snack as they are very refreshing.
These Lilikoi Bars, also known as passion fruit bars, are absolutely delicious. They are made from the beautifully sweet passionfruit and they bring with them all of the delicious flavors of Hawaii.
These bars are made with a shortbread crust and are filled with a mix of condensed milk, lilikoi juice, flour and eggs. You won't be disappointed with these delicious bars that are topped with whipped cream before being served!
Frequently Asked Questions
Are Desserts Popular In Hawaii?
Desserts are very popular in Hawaii and they are often made from very similar ingredients. They are very commonly made from pineapple flavors and often include condensed milk and coconut as ingredients. 
What Is The Difference Between Traditional Mochi And Hawaiian Mochi?
Traditional mochi is usually made from mochigome. This is mashed into a paste and is often filled.
In contrast, the mochi in chichi dango is made with mochiko and it is usually flavored using coconut milk and sweetened to make it into a dessert.
What Other Foods Are Traditionally Hawaiian?
There are lots of different foods that are traditionally Hawaiian. These include things that were brought over to Hawaii from the Pacific Polynesian islands. 
The islands of Hawaii now have lots of different incredible flavors that constitute Hawaii, but there are a small and select number of 'true' tastes in Hawaii.
Poi
Poi is one of these well known dishes. It is a staple dish in Hawaii and it is made from taro root. This is similar to a potato or a yam and it is either steamed or baked. This dish has a very sticky consistency and a unique flavor.
It is starchy and sour which is very specific, but it is something that I love when I head to Hawaii! This dish is found in powder form or fresh.
Laulau
Laulau is a delicious dish that is traditionally Hawaiian. It is made from taro root which is found across the Pacific islands. This dish is made with pork that is wrapped in taro leaves and slow cooked until it is soft and smoky in flavor.
This dish has developed to become a fish, chicken and pork dish in Hawaii, and you will find each of these in lots of different places across the islands.
Final Thoughts 
So, now you have a list of 15 different remarkable Hawaiian desserts that you have to make for your friends and family!
The flavors in these dishes will make you feel as if you're back on the beautiful island as they are filled with delicious Hawaiian ingredients. 
Your friends and family will absolutely adore these desserts so give them a go and impress them!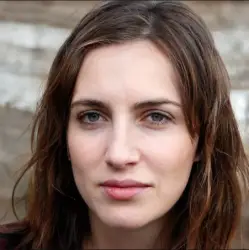 Latest posts by Anna Ingham
(see all)