Nothing makes a dinner party seem more tropical than a delicious and juicy pineapple dessert.
However, while many people will simply chop up a few sweet pineapple chunks and serve them with a side of cream, it never hurts to go the extra mile and really impress your guests with a unique and tasty pineapple dessert dish.
Here are some juicy, delicious, and simple-to-make pineapple dessert recipes that will blow you and your guests away after the very first bite.
While carrot cake is known for already being very moist and soft, adding in some pineapple only helps to make it even moister and more scrumptious to tuck into, especially with how much sweetness is added to the overall flavor.
This recipe finishes the dish off with a delicate cream cheese frosting, however, if you really want to spice things up, you could even use some thick whipped cream, the choice is entirely up to you.
Easy to make, and a perfect treat to share around the dinner table with friends and family, this juicy twist on the standard coconut bar recipe uses a layer of pineapple to make sure each and every bite is bursting with sweet flavor, alongside a buttery shortbread crust to provide just enough crunchiness to the texture.
These small tropical desserts are the perfect snack to leave out on a few plates for guests to pick up and enjoy as they please as a small appetizer either before or after the main meal.
If you're looking for a dessert that is a little lower in sugar content, pineapple bread pudding simply mixes crushed pineapple, bread, eggs, some ground cinnamon, and a handful of extra ingredients to create a sticky, sweet, and delightful dessert that you can guarantee will put a smile on everyone's face who tries it.
Be sure to layer some chopped pecans over the top to add even more crunchiness and flavor to this delicious dessert option, and since the sugar content is so low, don't be afraid to re-use this recipe as a sweet and fluffy snack for lunch, or even as part of a hearty breakfast to get you prepared for the day ahead.
Fluffy, moist, and incredibly light, these pineapple cupcakes can be made in just a few minutes and are an incredibly light dessert that goes down incredibly easily while still being packed full of that sweet and juicy flavor we all love pineapple so much for.
This recipe pairs the cupcakes with a pineapple buttercream frosting that helps to give them that melt-in-the-mouth sensation due to just how creamy the texture is.
This large and filling dessert is big enough to ensure everyone gets their fair share.
Despite its size however, you might need to make seconds since this dessert, packed with pineapple pieces, gelatin leaves and caster sugar, is complimented incredibly well by the yogurt jelly which is made through a delightfully creamy combination of Greek-style yogurt and thickened cream, meaning people will be asking for more in no time.
Sprinkle a few crunchy toasted macadamias over the top for good measure, and you will have a real crowd-pleaser on your hands.
This low-cost, sweet and airy recipe is perfect as a dinner party snack that can be left out for everyone to enjoy as they please.
Known for being exceptionally smooth and buttery, this unique twist on the standard pudding recipe is a delight on the tastebuds.
Try adding in some extra coconut custard or runny honey depending on how sweet and sticky you want these miniature bites to be.
If you want to impress your guests with one of the most creamy and summery pineapple desserts you can make, this pavlova layers the thinly shaved pineapples with a thick layer of passionfruit syrup and a passionfruit curd, resulting in a tremendous blend of flavors that give this dessert a really refreshing and vibrant taste, perfect when the temperatures start to rise outside.
This incredibly moist cake can be made in no time, and since it only requires five ingredients to make up the core including cheesy corn and cilantro-limed chicken to add a slightly more meaty texture to the dish, it's perfect as a last-minute party treat that still packs a tropical punch in terms of its flavor.
The grilled pineapple in this recipe compliments the fruity and chilled pina colada coconut ice cream so well that there's no surprise so many people swear by this dessert when the summertime rolls around.
The ice cream can be made easily by mixing together coconut milk, condensed milk, coconut-flavored rum, and a dose of thickened cream to make it a little more solid which pairs with the chewier texture of the grilled pineapple incredibly well.
If you still want to serve your guests the sweet and tropical flavor of some pina colada with something a little less chilled, why not try out this easy-to-make pina colada pie which features a toasted coconut-graham crust packed with a sticky layer of pineapple and rum curd, along with some toasted coconuts to add some more crunchiness to this light and creamy dish.
While you can add in some rum to enhance the flavors and make them as deep and rich as possible, you can just as easily leave it out to create a "Virgin" pina colada pie depending on your and your guest's preferences.
If you really want to serve your dinner party guests a treat they are sure to have never tried before, this white chocolate and lamington dessert is packed full of pineapple jam which is made from a mixture of peeled pineapples, caster sugar, and a hint of chopped ginger to add a little spice to the extremely creamy and sweet flavor of this cake.
To make the frosting layered over the top of this large and fulfilling dessert, simply beat the butter, vanilla extract, and sugar in a stand mixer for 5 minutes until it becomes nice and thick, and it will be ready to serve, making for one of the most delightful cakes you can try that is perfect for whipping up in the colder months.
If you like the idea of serving an upside-down cake at your dinner party but don't want to go through all the hassle of making it, or maybe you want something a little smaller depending on how many guests you're expecting, try out these upside down pineapple donuts that are just as sticky and sweet, and can be made in batches in as little as 20 minutes.
Consider using canned pineapple rings to add even more texture to these donuts. You also have the choice to slice these rings or to keep the donuts as thick and chewy as possible depending on your preference in texture.
Your party guests are guaranteed to love these miniature cheesecake bite-size pieces, and the good news is that they can be made in large batches with just a few ingredients including crumbly graham cracker crumbs for the crust along with some butter, and a soft mixture of vanilla extract, cream cheese, and Greek yogurt for the filing, giving every bite a tremendous amount of flavor.
The pineapple juice in this recipe is used to help keep the core of these bars moist and sweet, giving your guests an unexpected tropical surprise when they take that first bite.
If you're ever stuck on choosing a dessert that you want to please each and every one of your guests who may have different preferences in taste, you can never go wrong with a punch bowl cake, and this one is as fruity as they get.
Packed full of fresh and juicy strawberries, some sliced and toasted almonds to add a little more crunchiness, and of course, some fresh pineapple chunks thrown into the cake mix to make it as vibrant and sweet as possible, this is certainly a unique punch bowl you won't want to miss out on.
Nothing screams summer quite like a strawberry and pineapple kebab covered in a bourbon glaze of vanilla, sugar, and mint leaves, and since you can make an entire batch of these miniature tropical desserts in no longer than 20 minutes, they are an excellent party food when the sun is beaming down and you're relaxing in the garden or out on the balcony enjoying the weather.
Summary
When you're struggling to decide what to prepare for your guests for the upcoming dinner party, but you know you want something fruity and delicious, experiment with a few of these sweet and vibrant pineapple desserts that you can be sure everyone will love.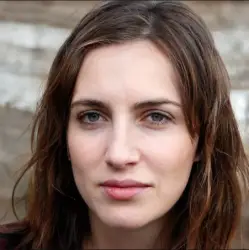 Latest posts by Anna Ingham
(see all)