Everyone knows that weddings are very expensive events. Most brides dream of a magical day filled with love and laughter surrounded by friends and family.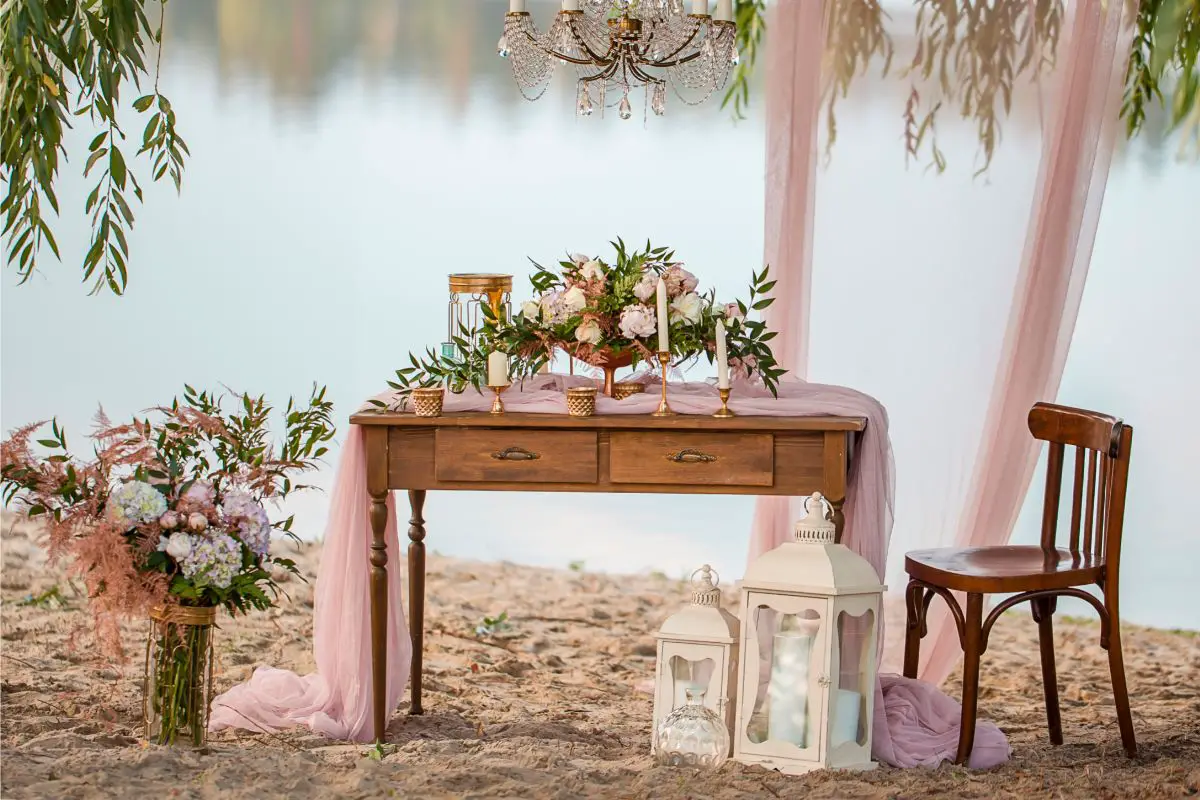 But that dream usually comes with a hefty price tag. 
However, it is possible to have a fantastic wedding that doesn't necessarily break the bank. We have found some rustic wedding ideas (see also: Wedding Rehearsal Dinner: Ideas, Etiquette, And Timeline)that don't cost the earth, just for you! 
What Is Rustic Style?
The term 'rustic'  refers to anything that relates to living in the countryside or anything that is perceived as simple or is in its natural rough state.
However, for the purpose of weddings the term has been expanded to include anything related to the countryside or vaguely rural. 
This suits a lot of people who want to simplify their wedding celebration and particularly those who are trying to be budget conscious. 
Luckily, a rustic wedding is one of the easiest to save money on if you know what to look for, what can be swapped and what can be left out altogether.
By going back to a simpler time, it's possible to exclude a lot of the 'necessary' things that are part of a regular wedding. 
As there is a lot of scope for interpretation with something that is considered rustic it allows a couple to pick what they like about a design and add their own elements to it.
This way the wedding becomes more personalized and potentially, more meaningful. 
Picking A Venue
One of the first things that you need to do for an upcoming wedding is to choose the venue.
With a rustic wedding you can decide whether you want to have an indoor or outdoor wedding ceremony and reception. Or a mixture of both. 
Indoor 
One of the most popular locations for a rustic wedding is a barn. There are many which are dedicated purely to hosting weddings and these will be one of the more costly options.
If you want a truly authentic rustic barn wedding then you could rent a regular barn. 
This may take a bit of research on your part or if you live in the countryside maybe you know someone with a barn who would let you use it for the day for a small fee.
You could then decorate it yourself to suit your particular wedding theme. 
A log cabin is another great location for a rustic wedding. Whether it is in the mountains or by a lake you will be surrounded by nature with gorgeous backdrops for your wedding photos. 
If you have a fall wedding the decor will be minimal as nature will provide all the color that you will need. 
Outdoor 
An outdoor rustic wedding can be both stunning and inexpensive at the same time.
There are not many wedding styles that can achieve that combination but if you put your mind to it, you can save a lot of money. 
Many landowners will rent out a piece of land that is in a prime location for outdoor weddings.
However, this is a way for them to make money and the price will be reflected in how popular the location is and the time of year. 
Perhaps you know someone who lives in a rural area and has a piece of land they would be willing to rent out for the day for a small fee.
Alternatively there are lots of parks and grasslands where you could have your wedding, but you will need to get the proper permits. 
Beaches are another popular rustic wedding spot but be aware that most are public spaces and there will be other people around. 
Choosing A Theme
When you have settled on a venue you will need to pick a theme for your wedding.
This is what the rest of your wedding planning will revolve around so think about what you want before choosing and consider the costs. 
You could stick with the season in which you are having your wedding, so the theme could be spring, summer, fall or winter.
If you have a favorite flower this could be your theme, for example sunflowers are a very popular choice for rustic weddings.  
Other themes could be country music, camping, butterflies, vintage or a Bohemian theme. The list is endless so choose something that is personal to you and that you love. 
The simpler the theme the less expensive the decor will be. Try to incorporate ideas that you could make yourself or have friends and family contribute to.
A camping theme is something that you could probably do from your own stuff or borrow from friends and relatives. 
Rustic Wedding Invitations
Wedding invitations with a rustic theme are easy to find and there are some reasonably priced invites that you could add your own finishing touches to.
Tie some lace ribbon around a brown or dark green regular wedding invitation or add a piece of rough string and a sprig of lavender. 
It's not usually cost effective to try and print your own wedding invitations as the cost of quality card and ink will be high.
However, if you or a friend already have a crafts setup then it may work out cheaper to do your own. 
Choose a simple design with lots of white background and pale colors rather than dark to save on ink.
Remember it will also take time to print them yourself so don't leave it till too close to the date. 
Send your invitations out well in advance so that you don't have the expense of sending a save the date card as well as the official invitation. 
Rustic Wedding Dresses
The wonderful thing about rustic weddings is their simplicity and this can carry over to the wedding dress that you choose.
An elaborate ball gown wedding dress is going to look completely out of place in a barn or at the beach. 
Instead stick with the theme you have chosen for your wedding. For example, if you have picked a vintage theme then look for a vintage wedding dress online.
Or for a Bohemian theme there are a lot of suitable boho wedding dresses to be found. 
For a country music or cowboy theme wearing a short wedding dress with cowboy boots would be a cute look.
A beach wedding dress will usually be light, with lots of lace and spaghetti straps. 
If you are buying your wedding dress online make sure you leave plenty of time not just for delivery but also for any alterations that may need to be made to the gown.
Double-check your measurements before ordering your dress and make sure they're accurate. 
How To Decorate A Rustic Wedding On A Budget
Decorating a rustic wedding venue, whether it's indoors or outdoors can be fun and not very expensive if you plan ahead. 
With the characteristic of being natural and earthy the decor for a rustic wedding can be taken from nature to keep your costs down.
Use recycled materials such as wooden crates for displaying cakes, wedding favors or floral arrangements. 
Cut logs can act as display stands for your dessert table, to put lanterns on at an outdoor venue or even as centerpieces. 
One of the cheapest ways to seat your guests at a rustic wedding is to use hay bales for the seating areas.
You will need to cover them with sheets of fabric though or lay planks on top as they are scratchy to sit on. 
Rustic Wedding Flowers & Bouquets
Rustic weddings are about simplicity and nature so when it comes to the flowers for your wedding you will have lots of choice. 
An inexpensive way to decorate the aisle is to fill galvanized buckets with baby's breath.
Alternatively, using large blooms like hydrangeas means that you can fill vases with relatively few flowers, saving some money. 
Wild flowers are in abundance in spring and summer so take advantage for your wedding table centerpieces.
Friends with gardens or meadows may be willing to let you pick flowers to decorate the venue or even to use for your bouquet. 
Small wildflower boutonnieres will look great on the groom and groomsmen. Give small posies of wildflowers to your bridesmaids to match. 
Food To Serve At A Rustic Wedding
To keep costs down for your rustic wedding use local suppliers for the food and beverages.
This will allow you to reduce your carbon footprint, and you could agree to hand out flyers or coupons with your wedding favors in return for a good deal. 
Alternatively enlist the help of family and friends to make the food yourself but keep it simple.
A barbecue themed wedding means you can have lots of salad, fresh veg and bread to go with the meat. 
Pizzas are another great cost saving food for a wedding or a large single dish food such as paella would be perfect for a rustic beach wedding.
Keep your drinks cool by putting them in  galvanized tubs full of ice or fill a wheelbarrow with ice for the beer. 
Rustic Wedding Favors
You will want to thank your guests for coming to your wedding, so you'll need some rustic themed wedding favors. 
This is an area where you can definitely save money by making them yourself. Not only will it keep costs down, but your guests will be getting a handmade gift from you. 
Fill mini mason jars with mixed nuts or trail mix for a healthy gift. Alternatively wrap small succulents in burlap and tie with string and a personalized label. 
You could make some cookies or cupcakes for your guests and wrap them individually. There are so many things you can do for rustic themed wedding favors.
Use your talents to create something special and unique for your guests. 
Final Thoughts
Your wedding day is one of the most important days of your life, and it should be exactly how you want it to be. 
With some good planning and a little imagination it is possible to have a wonderful rustic wedding that you will both remember for years to come. 
We hope that this guide will help you plan your upcoming wedding without it costing the earth.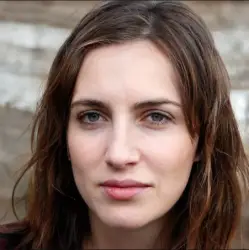 Latest posts by Anna Ingham
(see all)