If you asked us for a definition of a 'winter warmer' recipe, we'd say anything with apple and cinnamon in it. This classic combination is warm, hearty, sweet, and savory all rolled into one, and if you ask, nothing beats it!
If you're ready to feast on one of the tastiest treats of the season, we're here to offer a little inspiration.
With these 10 amazing apple cinnamon cake recipes, (see also: 9 Amazing Cake Vodka Recipes You'll Love To Make)you can take this timeless duo to new heights, and indulge in some of the most delicious apple and cinnamon cake combos known to man. 
Don't worry, we won't keep you waiting – here are our 10  favorite apple cinnamon cake recipes, for your eyes only… 
Let's kick things off with an all-time classic: apple cake with cinnamon crumble. If you're ready to start feeling cozy and warm, this is one recipe you definitely need to try!
There are so many things to love about this recipe, but if you're a messy baker, you're in for a treat – this recipe requires no real technique, and presentation is NOT important, so make this as messy as you like – it's only the taste that counts!
To create this delicious apple cake with cinnamon crumble, you'll only need a few staple ingredients, and you'll be rewarded with all the main tastes of the season.
Moist, crumbly, fluffy, and delightfully sweet, this comforting winter treat will take you just an hour to prepare, and it's best served with custard or frozen yogurt. 
This comforting, low-maintenance recipe is one of our all-time favorites, and now, we can share it with you! This cinnamon sugar apple cake is delightfully simple, but it never lacks in taste or texture.
This is exactly what every apple cake should be – warming and moreish! Fluffy, light, and bursting with the tastiest fresh apples, this cinnamon sugar, and apple cake is the perfect blend of crispy, sweet (but not too sweet), and fluffy.
You'll only need a few simple ingredients like vanilla, flour, buttermilk, egg, cinnamon, sugar, and butter to create this, and once you've mixed everything together, it'll take just 45 minutes to bake to perfection! You can thank us later… 
If it's a bite-sized treat you're after, look no further than these apple and cinnamon cupcakes! Each cupcake is its own little taste of heaven, and with this recipe, you can whip up a pretty generous 15 cupcakes!
Whether you need a little sweet treat for yourself, the family, or something to share for a special occasion, this recipe won't let you down.
Made with fresh apples, cinnamon, egg, flour, sugar, and butter, its never been easier to create such warming little nibbles. Stick these in the oven for 15 minutes at 190 degrees, and you're good to go! 
Cupcakes are a surefire way to inject a little sweetness into your day, but if you need a more substantial fix of apple and cinnamon, we've got you covered. This apple and cinnamon loaf cake is one recipe (see also: 12 Scrumptious Loaf Cake Recipes To Make This Weekend)you WON'T want to be without!
This is the perfect fall bake, producing a super moist, sweet, fluffy, and light sponge every time.
Its flavors are truly the best of the season, and with this recipe, you can expect extra large chunks of apple mixed right into the cake – perfect for you hardcore apple lovers!
To create this decadent, super-sweet loaf cake, you'll just need a generous helping of brown sugar, eggs, flour, vanilla extract, margarine, and caster sugar.
This will be all yours to enjoy in just over an hour, and you can decorate it any way you like! 
Craving something a little different from your traditional, run-of-the-mill apple cinnamon recipe?
These baked apple cinnamon oatmeal cups are one of a kind, and no fuss – with just a few ingredients, one bowl,  and 30 minutes in the oven, you can whip up a decadent batch of these moreish sweet treats in no time!
Plus, each cup is chewy on top and can be easily adjusted to be dairy or gluten-free (just use dairy-free milk or gluten-free oats, and get the same great-tasting results!).
These aren't as cake-like as normal muffins, but they're more solid than oatmeal – in other words, they're the perfect middle ground for lovers of both, especially if you want a healthier alternative to a processed treat!
Made with milk, eggs, oats, maple syrup, spices, vanilla, apples, oats, and other cupboard staples, you'll be left wondering why you didn't try these sooner! 
If you want a truly unique apple cinnamon recipe to add to your arsenal, look no further than this cinnamon-spiced apple cake with white chocolate and gold ganache.
It tastes just as luxurious as it sounds, and we can't wait to share it with you! For something so complex-sounding, you'll be pleasantly surprised to learn that this is, in fact, a very simple recipe to create.
Simply bake up your standard apple cake (with apples, sugar, flour, raisins, cinnamon, eggs, and oil), and throw in a load of white chocolate chips.
Bake in the oven for 40 minutes, and coat with homemade gold ganache, made from a simple blend of chocolate and double cream. This is destined to become a family favorite, and we promise – it'll be a winner the whole year round! 
Chocolate lovers, listen up: it has never been easier to make your favorite fall bake a little chocolatey.
This chocolate chip apple and cinnamon cake still gives you the best flavors of the season, with the addition of a spicy, creamy chocolate batter to help enhance your favorite flavors, and give this traditional recipe a chocolate-based twist.
Loaded with apples, nutmeg, cinnamon, cocoa powder, vanilla extract and chocolate chips, this moreish, warming bake can be yours to enjoy in just an hour and a half, and yields a generous 14 servings! Go on, you know you want to… 
Now, it's time to look at one of our all-time favorite recipes – apple and cinnamon crumble cake. Apple crumble lovers, listen up: this is one recipe you WON'T want to miss!
This apple and cinnamon crumble cake is rich, moist, buttery, and fluffy, with a delightfully crunchy crumble-style topping. It's the best of both worlds, and it's a must-bake for anyone who LOVES an apple crumble!
To create this iconic cake, you'll only need a few simple ingredients, including apples, lemon zest, butter, sugar, eggs, flour, cinnamon, almonds, and brown sugar.
In just under an hour and a half, you'll be ready to serve one of the tastiest, most unforgettable recipes you'll ever lay eyes on… Enjoy! 
Who doesn't love a muffin? If you're ready to trade in the apples and cinnamon for something a little more warming, check out these apple cinnamon crumb muffins.
This super simple, super tasty recipe boasts a cinnamon-sugar batter loaded with apples, and produces tall, moist, and delightfully soft muffins every single time.
You can enjoy these muffins as they are, or finish them off with a decadent topping of smooth vanilla icing before you serve them up.
The choice is yours! Either way, these muffins will be ready to serve in just 50 minutes (including prep and oven time), and the recipe is so easy that even novice bakers can give it a go! What are you waiting for? 
Let's finish on a high with this apple cinnamon banana bread. Banana bread is already divine on its own, but adding a little apple and cinnamon to the mix can really take this family favorite to new heights.
If you're ready to push the boundaries of everything you thought you knew about banana bread, you need to give this a go.
Super moist, punctured with juicy apple chunks and finished off with a sugar-crunch topping, this recipe is the real deal. Plus, it can be ready to serve in just over an hour, and yields around 8 servings – perfect for a weekend sweet treat! 
Final Thoughts 
Apple and cinnamon is the perfect combo. This timeless pairing can be enjoyed on its own, or you can add other flavors to the mix (such as peanut butter) to create a sweet, smooth, and totally moreish cake.
If you really want to heighten that cinnamon flavor, use autumn glory apples in your recipes – this unique variety of apples is sweet, crisp and has distinctive undertones of cinnamon, making it the perfect way to complement your bake!
Whatever you end up creating, we hope these 10 amazing apple cinnamon cake recipes have given you the inspiration you need to slap on your apron and get to work!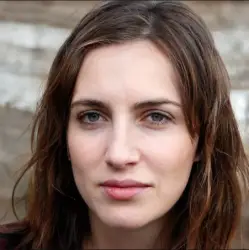 Latest posts by Anna Ingham
(see all)