When summer rolls in, our taste buds are typically in the mood for more refreshing, zesty dishes.
Out with the hearty, warm dishes of fall and winter and in with light recipes that pair wonderfully with the hot weather.
Of course, whatever the weather, cake is a must! Just because the temperatures have soared, it doesn't mean our love of cakes has diminished.
One type of cake recipe that is perfect all year round, but especially in the warmer months is an orange cake mix.
These recipes tend to be zesty and fun. They are ideal for the summer time and best of all, they are a breeze to prepare and even easier to enjoy!
If you haven't got the time to create cake mixes in your kitchen for hours on end, orange cake mixes recipes (see also: 10 Tasty Yellow Cake Mix Recipes You'll Love To Make)are a must.
They are great for when you're short on time but still want something sweet without any hassle.
In today's post, we are going to guide you through our selection of 11 of the tastiest orange cake mix recipes so you can give them a go at home.
Let's not wait any longer and get stuck into these delicious treats.
We start with a recipe that has everything you'd expect from an orange cake mix(see also: 10 Tasty White Cake Mix Recipes You'll Love To Make). This orange Bundt cake recipe is bright and zesty and if you love the orange flavor, this is a must-try for you and your taste buds.
Bundt cakes may not be everyone's "cup of tea" but we recommend trying this if you're an orange lover! The recipe itself is very simple and quick to prepare.
All you need are seven common ingredients and some patience before getting stuck in. And, when it comes to oranges, you will be using a lot.
The cake contains orange juice and zest in its glaze and the cake itself, as well as orange jello.
For a full orange flavor experience, this is one delicious cake that gets better with each bite.
Whether you're baking a cake for yourself or for someone, this orange cream cake recipe will go down a treat every time.
This recipe is super moist with a topping of orange buttercream frosting. Therefore, you get one very refreshing summer delight!
Easy to make and extremely tasty, this orange creamy layered cake is somewhat "sherbety."
It has a divine texture. It is moist, soft, and one of the lightest cakes we have ever made. It's also wonderfully zesty with a citrus flavor profile that is delicious with every mouthful.
Topped off with its thick buttercream frosting, the decadence of this cake is astonishing. One look at it, and you will find it totally irresistible.
Ever tried a Battenberg cake before? Let's enlighten you on what it is. Battenberg cakes are made with a light sponge and different layers, fused together by tasty jam.
It is then covered with a layer of marzipan before being cut into cross-sections that show off a two-by-two check pattern, typically yellow and pink.
This orange and lemon Battenberg cake recipe is a great place to start on your Battenberg journey.
But, if you love Battenberg cakes already, then this is a must! It is bursting with zesty orange and the recipe itself is easy to follow. Try it and find out for yourself!
What do you think when someone mentions Florida? Beaches? Hot weather? Theme parks? Orange cakes? Wait, what?
Yes, we can't help but think of this delicious orange cake recipe when someone brings up Florida.
If beaches and theme parks are not on your list of things to do, then you should add this Florida orange cake recipe to your list.
With five common ingredients, it is easy to make and with a full cup of OJ in its batter, it may be one of the moistest, juiciest cakes we have ever had the pleasure of trying.
When it has "Dreamsicle" in its name, you know you're in for something special!
As a kid, you may have enjoyed orange dreamsicles, with their sweet tangy orange flavor combined with the ultra creamy popsicle. Well, even as a n adult, they taste just as incredible!
This recipe will take your taste buds back to your childhood. The cake is moist and wonderfully light with a tangy, sweet orange cream cheese icing that gives a layer of smoothness.
This is another summer favorite and one to wow your guests at any gathering you may be having soon.
If you ever needed any more proof that everything in life is better with chocolate, then try this chocolate orange cake recipe! Make this for friends and family and they will be forever in your debt!
Not only is this cake super scrumptious but it also looks amazing. It has everything you'd ever want from a chocolate cake with its dark, rich brown color, topped with chocolate cascading down its sides.
Like most recipes on our list today, this is very easy and quick to make. It is moist, rich, chocolatey, and incredibly delicious.
You can even decorate it with whatever ingredients you prefer. So, get creative and become the baker you've always known you were.
In need of a boozy, beautiful cake for a get-together soon? Look no further than this orange liqueur cake!
Its inside is tender and soft, paired beautifully with its crunchy pecan base. Its outer crumb is pretty crisp and each mouthful is met with a burst of strong yet sweet orange flavor.
This may not have an actual cherry on top but its warm, gooey, sticky glaze is more than enough to give it the perfect finish.
This glaze is so tasty, you could even eat it on its own! Just don't be surprised if you find yourself licking your bowl clean afterward!
Love jell-o? Check. Love oranges? Check. Love cake? Triple check! This orange jell-o cake can be made by anyone and is quick and easy to prepare.
It comes in the form of a boxed cake mix, meaning it is one of the most straightforward recipes to follow. But, you can always spruce it up! This time, with jell-o!
Jell-o helps to make this cake much airier, fluffier, and lighter than it would usually be. And, with icing made from two simple ingredients, you can soon enjoy a simple, decadent summer cake that everyone will adore.
Sometimes, you just want something small and tasty to eat. This is where cupcakes come into play. These cranberry orange cupcakes are perfect for any occasion, especially the holidays.
They are infused with fresh cranberries and orange zest with a topping of silky smooth cranberry orange buttercream. Yep, utterly irresistible!
If you are making these for the holidays, you can make them even more festive with sugared cranberries on top.
As for these cupcakes' texture, they are closer to bakery cupcakes, rather than those you find in a cake mix box.
Rather than being overly light and fluffy, like a good deal of cake mix cupcakes, these are more moist and far more flavorful. Add the buttercream and these may be the best cupcakes you'll ever try.
If you're on the lookout for a showstopper of an orange cake, then this is the recipe for you! This orange chiffon cake has three fluffy, airy layers of orange chiffon, all layered with a zesty, creamy orange filling.
Finishing off the cake is a sweet, delicate meringue that is toasted until perfectly golden. One bite into this cake and you will remember that moment forever!
This is an elegant yet simple cake with vibrant, bright flavors from its orange juice and fresh orange zest. Simply put, it is simply divine.
Another zesty delight, this orange glazed loaf cake recipe can be enjoyed at all times of the day.
Breakfast, lunch, or dinner, this cake is ideal. You can even eat it as a midday snack if you're feeling like something small.
This cake has sweet, bright tart flavors that pair very well with tea or coffee. And, it's just as easy to make as tea or coffee! You don't even need ten ingredients and there are just four easy steps to follow.
So, when you're looking for a straightforward recipe and a cake that is light and delicious, try this orange glazed loaf cake and you will not regret it!
In Summary
You are spoiled for choice when it comes to picking an orange cake mix recipe to try at home. Above are just 11 of our favorites for you to start with. Try them out and let us know what was your favorite.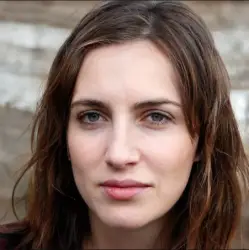 Latest posts by Anna Ingham
(see all)