Everyone enjoys having a dessert from time to time, but if you have a sweet tooth, having desserts all the time can become very calorific.
There's no need to worry, though. If you want to enjoy a dessert but make sure that it is low in calories, then you've come to the right place.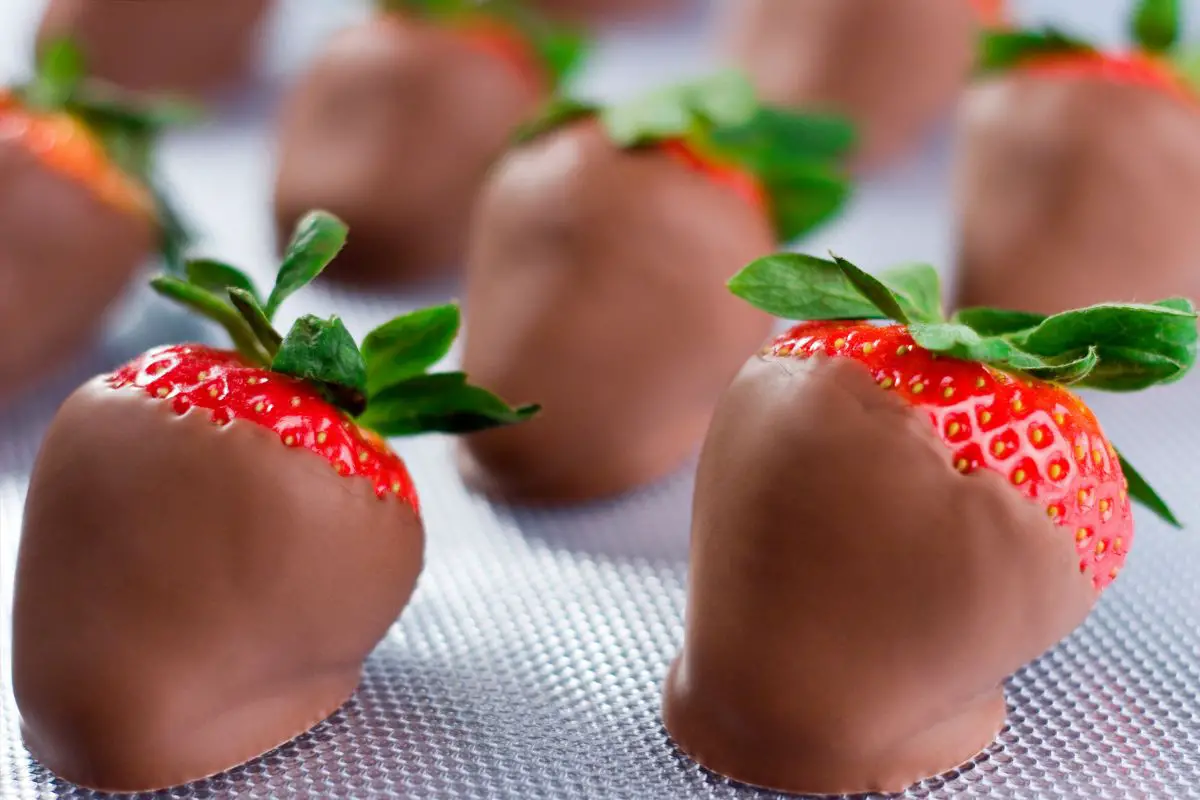 There are plenty of desserts out there that are low in calories, allowing you to indulge without ruining your diet.
Healthy eating is individual to each person, but no matter what you enjoy, there are lots of low calorie desserts out there that allow you to enjoy brownies, cakes and cookies!
Let's have a look at some great low calorie desserts for you to enjoy.
These Greek Yogurt Brownies are great if you're a fan of gooey brownies. They are very low in calories, containing only 91 in each one.
This recipe is also super easy to make, and it won't disappoint. Replacing some of the higher calorie ingredients with Greek yogurt (see also '10 Tasty Greek Desserts To Make This Weekend') means that it is much lower in calories than it would otherwise be.
If you like your brownies especially chocolatey then you should opt for adding in some chopped dark chocolate. This chocolate is low in calories.
This cake is only 120 calories, and it is made up of 2 different ingredients.
For this recipe, you will simply need some crushed pineapple and a box of angel food cake mix. Unlike a normal cake, you won't need any oil or eggs, just those two simple ingredients.
This pineapple fluff cake is very light and springy, and it is a very low calorie, popular dessert.
Chocolate covered strawberries are a very low calorie dessert. They are elegant and super quick and easy to make. 3 of these chocolate covered strawberries are just 97 calories, making it a very low calorie, delicious dessert.
To make these strawberries, you simply need to melt some dark chocolate and dip in the fresh fruit. With this recipe, you should make sure that you wash the fruit first to make sure that it is clean.
You then need to ensure that you dry the fruit properly so that the chocolate can stick to it.
Pound cake is usually very high in calories, so it can be hard to believe that you can have a pound cake that is only 133 calories per serving.
However, this one truly is. It is filled with blueberry and citrus flavors, making it super satisfying and a great low calorie dessert.
This delicious cookie dough is very healthy in comparison to other cookie dough options. You don't cook this cookie dough fully, instead only half baking the dough.
This recipe is 200 calories per serving and it is made up of the same ingredients that normal cookie dough contains, without the egg. This is because you are not going to cook it through.
It is super delicious when you eat it with some frozen yogurt which is also very low in calories.
These delicious peanut butter cups are very easy to make and they only contain 92 calories in each cup.
These cups are filled with protein, so they are very healthy for you. The dark chocolate in this recipe really adds to it.
Who doesn't love a peanut butter dessert? But they taste even better when you know that the dessert is very healthy and low in calories.
<
This is a seasonal favorite, and it is very easy to make. It is also very low in calories and fat. There are only 137 calories per slice of this delicious dessert. It is moist and tender and packed with delicious fruity flavors. These are lemon and apple flavors.
This cake is delicious served in the fall or winter with a warm drink.
Pudding cups are quick and easy to make. Usually, they are filled with lots of very unhealthy ingredients. However, this vegan chocolate pudding cup is not filled with these ingredients, making it much less calories than the usual pudding cup.
This recipe uses tofu, maple syrup, cocoa powder and dark chocolate. It is delicious and still tastes indulgent, even though it is not as indulgent as other puddings of its kind.
If you follow a vegan diet, then this pudding is perfect for you.
However, it is also great if you don't because it is low in calories and very delicious. It is egg free, dairy free and gluten free. You should enjoy this dessert after dinner or as a healthy snack.
These delicious muffins are only 108 calories per muffin. They are a vegan, gluten-free and low calorie dessert so they are absolutely perfect if you want to enjoy a sweet treat but you're trying to watch your weight.
They are great to make on the weekend as a breakfast muffin or a delicious dessert. These muffins are very moist and super chocolatey.
These muffins take only 30 minutes to prepare and make, so they are perfect to whip up on a busy Saturday for a treat for the whole family. They can even be eaten as a mid morning snack, or a snack to take out with you on a walk with the family.
It can be difficult to make Keto friendly desserts, but these chocolate cookies are perfect. They are low in carbs and calories, but they taste just as delicious as other types of cookies.
With just 90 calories in each chewy cookie, you won't be disappointed. With that low number of calories, you can even afford to have a few.
These cookies are great around the holidays because they look very wintery when they are covered with snowy powdered sugar. They can be made any time of the year, though, and they make a perfect weekend snack or after dinner treat.
Frequently Asked Questions
What Are Calories?
A calorie is a unit that measures energy. They are usually used to measure the content of food and drinks. In order to lose weight, you will need to eat less calories everyday than your body is burning.
In order to gain weight, you need to be consuming more calories than you are using each day. While this seems very straightforward, it doesn't always work like this.
Lots of other factors contribute to weight gain and weight loss. These include hormonal changes, genetics, age and medical diagnoses.
What Is A Keto Diet?
A Keto diet is a diet where you can only eat certain foods. It is a very low-carb diet. Foods that are allowed in these diets are high in fats and low in carbs. For instance, fish, nuts, cheese, vegetables and oils.
Reducing your carb intake includes cutting out things like pasta, rice, and bread. You will also be required to cut out things like potatoes and other things of this kind.
How Does A Ketogenic Diet Work?
These diets send the body into a state of ketosis. This is done by a low-carb diet.
This means that when your body would usually use glucose from foods that are high in carbohydrates, there is not enough glucose left.
When your body burns the fat in the body because it is out of glucose to burn, this is known as ketosis.
When the body doesn't get enough carbs, the liver will break down the fat stores in order to be able to produce energy. This is a fast way to burn the fat on your body.
Is A Ketogenic Diet Safe?
Ketogenic diets are not what most people would consider conventional. Although the process is how our bodies have responded over time to things like famine.
If you follow this diet for a long period of time, it can have unfavorable consequences to your health.
How Many Calories Should I Eat?
The number of calories that you should eat depends on your age, weight and lots of other factors. On average, women should consume around 2000 calories per day, and men should consume around 2500.
If you are looking to lose weight quickly, then you will need to remove 500 calories from your usual diet per day.
Final Thoughts
No matter whether you're trying to watch your weight, or you're on a diet for your health, everyone should be able to enjoy a sweet treat on the weekends.
This article has compiled 10 low calorie desserts that you can make this weekend. There is something on this list for everyone, whether you're into chocolatey desserts, or fruity ones.
Some of these desserts are perfect for eating after your evening meal, while others are great as a mid-morning snack. Either way, they are all very low in calories and absolutely delicious at the same time.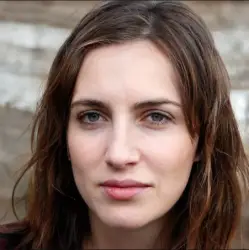 Latest posts by Anna Ingham
(see all)