Have you been thinking of experimenting with puff pastry recipes? Puff pastry may be great for making desserts, but it can also help you make some versatile desserts.
These are the ten best desserts for someone who wants to make puff pastry. If you don't want to make puff pastry from scratch, it's one of the easiest ingredients you can find in grocery stores.
That way, you can decide if you want to make a quick dessert when you want one. 
How To Bake With Puff Pastry
Making desserts with puff pastry can feel threatening at first, but there's nothing to worry about. The most important factor for you to consider is the time needed to bake your desserts.
Before you start making your puff pastry desserts, we recommend following a few of our tips. 
If you're using frozen puff pastry, you need to let it thaw before you unfold it. Even if you make it from scratch or buy it from the store, this is a surefire way for your pastry to crack. Instead, you should be patient.
Leave it out at room temperature for around half an hour and make sure it's pliable before you unfold it.
Of course, you shouldn't leave your puff pastry out for too long. If you leave it out, the key ingredient, butter, will melt.
When you take your pastry out, you should only work with a few small pieces at a time, and leave the rest in your fridge. If your puff pastry is too soft, put it in the fridge for about 20 minutes. 
Don't forget to flour your work surface too. Many people new to making puff pastry forget to cover the surface with flour.
Forgetting this, you'll make it more difficult to work with as you'll need to pull it away from the surface it's sticking to. If it sticks to the surface, you might end up handling it too much, and it will be an issue. 
Lastly, we recommend following the instructions. Aim to set the oven at the correct temperature, or your pastry won't be as puffy as you want it to be.
If you keep these factors in mind, you'll find that making desserts with puff pastry will be much easier. 
Otherwise known as Trubochki in Russia, cream horns are a popular dessert around Europe. These cream horns consist of a puff pastry cone that is filled with cream cheese.
You can make the cones with two thawed puff pastry sheets. To make the cone, you will need a mold of a cone, but these are relatively easy to find.
All together, you'll need two sheets of thawed puff pastry, powdered sugar, cool whip, cream cheese, sugar, and lemon juice. With only these ingredients, these cream horns are a simple puff pastry dessert.
Do you love apple pies? Then you'll love these apple turnovers. These desserts are a perfect treat when you're on the go. If you don't like apples, you can fill them with other fillings.
To make an apple turnover, you should use egg wash to keep your pastry together, crimp the edges, and leave them in the fridge for 20 minutes before baking.
If you want to make apple turnovers, you'll need two sheets of thawed puff pastry, all-purpose flour, baking apples, butter, brown sugar, cinnamon, salt, powdered sugar, whipping cream, and the all-important egg wash.
These tasty bite-sized treats have been growing more and more popular around the world. Portuguese custard tarts may look like a challenge to make, but they're actually quite simple.
All you need are six ingredients: a sheet of puff pastry, cream, sugar, egg yolks, flour, and the zest of half a lemon.
The custard is the main challenge of these tarts, but once you understand how long you need to bake them for, you'll be able to enjoy these treats. 
Otherwise known as pig's ears or elephant ears, these biscuits may be known as these due to their shape. Palmiers have many names, and are made from puff pastry, butter, and sugar.
If you follow our recipe, you'll only need a sheet of puff pastry and a cup of sugar. The real challenge of these biscuits is ensuring they have their easily identifiable shape.
However, if you want to add more flavor, you can add more butter or change the type of sugar. When you want to make a quick after-dinner treat, then these desserts are perfect for all occasions. 
You don't have to save these peppermint puff pastry sticks for Christmas. But if you do need a simple dessert to make for you and the family, why not try these?
To make your peppermint puff pastry sticks, you'll need a sheet of puff pastry, chocolate, and peppermint candies. You need to slice the puff pastry into strips, bake them, dip them into the chocolate, and sprinkle them with peppermint.
If you don't want peppermint, you can adjust this by removing them or finding an alternative candy of your choice.
Do you love to have dessert treats for breakfast? What's better than a croissant with a chocolate filling? You can easily make these chocolate croissants with store bought puff pastry.
While croissants may look difficult, you just need to slice some rectangular strips and cut them further into triangular halves. Fill them with chocolate, and roll the strips together and bake them.
Once you bake them, the chocolate inside will melt, and you'll be able to enjoy these breakfast-like desserts.
This French dessert is one you can easily adjust. In this recipe, you can top the base with apples, but you can adjust this to another fruit if you prefer.
Tarte Tatin is a dessert that may seem complicated, but the main challenge is cooking the fruit correctly.
All you need to make this recipe is a puff pastry sheet, unsalted butter, sugar, Gala apples, and we recommend you have a 10-inch cast-iron skillet for cooking.
Once you bake this, you'll have a sweet and decadent puff pastry dessert to enjoy. 
These French pastries are usually quite challenging to make, but we can make them easier by providing this little "cheater" recipe. Not everyone can spend hours cooking Kouign Amann, so this recipe is perfect.
Instead of spending three days cooking it, you can make Kouign Amann with a sheet of puff pastry, butter, and sugar.
Dip your strips in butter and sugar and roll them into spirals, and you'll have a fancy dish that everyone will think you spent hours making. 
Puff pastries are perfect for anyone who wants to make a handheld pie to eat on the go. What better recipe to make than a cherry pastry pie? These desserts are perfect for the summer months.
If you love toaster strudels, you'll love these small handheld pies. To make these, you'll need two sheets of puff pastry, egg wash, sugar, cornstarch, water, cherries, sugar, lemon juice, salt, and pure vanilla extract.
While these may seem difficult, the main challenge comes from making the cherry filling correctly.
Do you want to impress your guests with a dessert that they won't expect? Why not try these brown sugar pear puff pastries? These classic pastries are ones you can easily turn into a dessert.
You just need four sheets of puff pastry, an egg, pears, unsalted butter, dark brown sugar, cinnamon, and a pinch of salt. All you need to do is peel, halve, and core your pears to place in your pear-shaped pastry.
Once you finish baking these dishes, they work great with caramel toppings and ice cream. 
Frequently Asked Questions
What Can You Use Puff Pastry For?
You can make puff pastry from scratch at home. Puff pastry is great for making pies, tarts, desserts, and so much more. 
Is Puff Pastry The Same As Phyllo Dough? 
Puff pastry is laminated so there is butter in the dough in alternating layers. However, phyllo dough is made with oil instead of butter.
Neither is the same, and you shouldn't replace one for the other without adjusting the recipe accordingly. 
Is Puff Pastry Healthier Than Phyllo Dough?
Phyllo is a healthier alternative to puff pastry as puff pastry has a lot of butter in it. The amount of butter makes it high in fat and calories. Phyllo, however, mainly has oil in it, and is not made with butter. 
Final Thoughts
These are ten of the best puff pastry desserts that you can make. With the presence of store bought puff pastry in stores, you can make many desserts in an easier manner.
Instead of spending days making your puff pastry from scratch, try these with some thawed puff pastry. Remember to be careful when using puff pastry, and if you keep our advice in mind, you'll have many recipes to try out.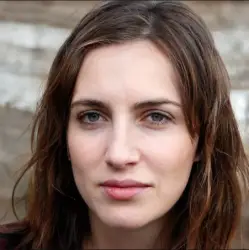 Latest posts by Anna Ingham
(see all)