Thailand is very well known for its delicious cuisine. It is famous for many different dishes, and desserts in Thailand are also very popular.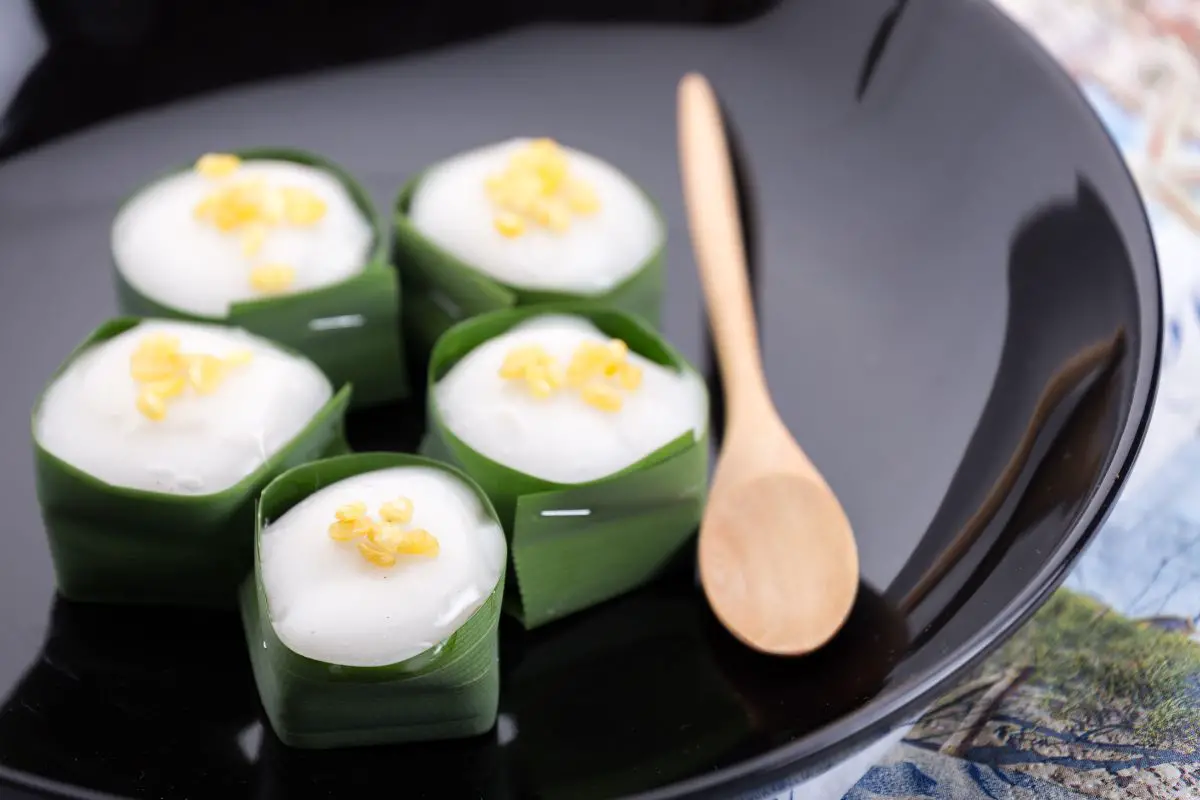 If you find yourself traveling to Thailand, or you simply want a taste of the cuisine, you should try some of these delicious desserts!
Read on for 10 of the best Thai desserts that you have to make right now.
Thong Yip is a delicious Thai dessert that is egg yolk based. There are a range of different Thai desserts that have the word thong in their name. This word means 'gold' and it symbolizes prosperity, success and wealth. 
Just like the name, the dessert itself is golden in color and it is made using egg yolk, sugar and yasmine water. 
Thong Yip is very recognizable as it is usually shaped like a flower. It is traditionally served at weddings and other celebrations as it is supposed to bring luck and wealth.
Thong Yip is a cold dessert that is served chilled. It is refrigerated until it becomes firm and then it is ready to be served. 
Mango sticky rice is one of the most traditional Thai desserts out there. It is a very simple dish and it is very simple to make the paste that you serve alongside the rice. 
To make this simple and delicious dessert you will need some chopped mangoes, coconut milk, brown sugar, salt and sticky rice. 
In order to make this dish, all you need to do is to cook the sticky rice before adding the other ingredients to the dish and mixing them in. 
This dish is usually served as street food in Thailand during the summer months. This is when mango is in season. 
This dessert is not only popular in Thailand, but it is also very popular in other Southeast Asian countries. It traveled across to Malaysia from Thailand and became popular there. 
Kluai Thot is a very delicious street food dessert that you will find across Thailand. It is a version of deep-fried banana, usually made using burro bananas. To make this dessert, the banana is covered in a rice flour mixture.
After this, it will be deep fried in very hot oil until a crispy crust is formed. 
In order to make the batter, you will need some sesame seeds, baking powder, sugar, salt, coconut shreds and rice flour. They are fairly easy to make and they are very cheap to make, too.
This dessert is usually enjoyed while it is still warm. Sometimes it is eaten as a snack rather than a dessert.
This is a very unique dessert that is only found in Thailand. It is made with a batter that is made up of certain starches, including rice and flour. You will also need coconut milk, salt and sugar to make this dessert. 
This dessert is fairly difficult to make and can take a long time to complete. It is definitely worth putting in the time and effort to make this delicious dessert. 
This dessert involves making a batter that is then split into two halves. One of the halves is flavored with jasmine, and the other is flavored using pandan and jasmine.
The pandan side of the batter will be green due to the extract from the leaves. 
After this, the dessert is steamed into 9 different layers where the two different batters are applied alternately. This is what creates the beautiful look of the desert that has two very different tones.
This is a very popular street food dessert in Thailand. It is often enjoyed as a snack or a dessert. This Thai dessert is very similar to a pancake as it is created with a batter that is made up of coconut milk and rice flour. 
This dessert is made using an iron pan that has small indentations in them. It is prepared in two different stages and the batter has a crispy bottom layer and a light coconut milk filling. 
This dessert is delicious as it balances the sweetness and the savory very nicely. It is definitely one to try out!
This dessert, also known as Kralan, is a very unique dessert that originated from thailand. This dessert consists of sticky rice that is steamed inside bamboo tubes. This dessert started out with just water, salt and rice.
Since then, it has developed into a sweeter dessert that also includes coconut, sugar, coconut milk and some other ingredients. 
To make this dessert, you simply need to mix the rice in with the other ingredients and place them inside the bamboo sticks. When this is done, you simply add some coconut milk onto the rice and place them over hot coals 
This will then cook very slowly, transforming the rice into very rich and sweet creations. This dessert tastes very similar to rice pudding.
Ruam Mit is a very popular Thai dessert. This dessert is made up of noodles that are flavored using lots of different ingredients. These noodles come in the shape of thin strips and they are often colored.
In order to make this dessert you will need to have coconut milk, sugar, corn, lotus root, beans, jackfruit, sweet potatoes and tapioca pearls. 
Ruam Mit comes with no set recipe and whoever is making it will add their own ingredients into the dish. It is seen as a very cooling refreshment and is a very cheap and refreshing dessert.
Grass jelly is a traditional Thai dessert that is served with ice. As it is a cold dessert, it is very refreshing in the hot weather. 
This dessert is made up of a jelly which works as the base of the desert. It is a very popular dessert all across Southeast Asia and it is eaten in Hong Kong, Taiwan and lots of other places.
The way that it is cooked in each area is slightly different.
Some areas serve this dish with a mix of different fruits, such as mango, jackfruit, watermelon and cantaloupe whereas some will serve the jelly alongside condensed milk. 
This is a delicious dessert that you should definitely try out! 
This is another Thai dessert that is made from egg yolks. This dish is made by adding egg yolk through a narrow funnel into a syrup. 
In doing this, long golden strings are made that are very sweet. This is why this dessert is also known as golden strings. 
The name of this dessert translates to 'thread gold'. This is because these golden strings are usually served at weddings. The idea of gold being related to wealth and prosperity is also at play in this dessert.
Last on the list of the best Thai desserts that you have to have right now is the Khanom Tom. This dessert consists of rice and flour dumplings. OIt is then coated in shredded coconut.
The dessert is also filled with a deliciously sweet filling that is made up of palm sugar, coconut milk and shredded coconut. 
These coconut rice balls are found across Southeast Asia and they are commonly sold as street food. They can be eaten as a delicious snack or a dessert.
Frequently Asked Questions
What Flavors Are Common In Thai Desserts?
This depends on the time of year. In the summer, you will find a lot of mango desserts as this is when this fruit flourishes.
You will often find the flavors of jackfruit and watermelon in desserts in Thailand, too.
Coconut is very commonly used in desserts to sweeten them, it is a very specific flavor that is commonly associated with Thailand. 
Rice is a very common ingredient in Thai desserts, too. It is often used alongside sweet flavorings to make a sweet dessert.
What Other Desserts Are Common?
Ice-cream is also very popular in Thailand. You will find delicious ice-cream flavors including mango ice cream. This is a great dessert to cool you down if you are feeling very hot in the summer. 
This dessert is commonly made by blending together mango slices, yogurt and lime juice and freezing the mixture. It should be split up before it is frozen so that you can easily split the dessert up.
Fruit salad is another common dessert. The flavors of Thai fruit salad are delicious and they are very popular as street food.
Final Thoughts 
So, if you were wondering what delicious Thai desserts you should make right now, you've come to the right place! You should now have an idea of all of the great desserts that are very popular in Thailand for you to have a go at!
If you're serving a Thai dish at your next dinner party, stun your guests by making one of these delicious Thai desserts to follow!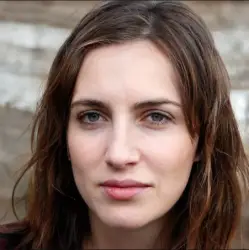 Latest posts by Anna Ingham
(see all)