Baking cakes is all about the fun of doing so. And if like me, baking and cooking aren't exactly your forte don't let that discourage you from all the fun. Chocolate cake mix to the rescue.
A cake mix takes all the pressure out of baking and makes it a lot easier. And don't be fooled, cake mixes can still create some divinely delicious treats.
In fact, follow any of these recipes I'm about to show you, and no one would even know that you've used one. And I won't tell if you don't…
So what are you waiting for? Keep reading for the ultimate inspiration for some fiendishly chocolatey desserts that will burst bellies and have everyone begging you for your recipe! 
Super Scrumptious Chocolate Cake Mix Recipes
This is my take on black forest chocolate cake, except it's 100% easier to make! And despite this being one of the easiest cakes I've ever made, it's one of my family's absolute favorites. I think it's a pretty festive flavor so I always bring this bad boy out around December. 
And you'll be pleased to know that you don't even have any washing up to do afterward. I know. No need for mixing bowls since as the name suggests you literally dump all the ingredients straight into your baking pan. 
You'll place your fudgy and chocolatey cake on top of a delicious cherry pie filling and then serve it with whipped cream or ice cream. Yum! 
A chocolate mix case tastes just fine on its own, but I don't know, it just lacks… pizazz. Luckily, it doesn't take a lot to transform a bland and chewy box mix into something so super moist that it melts in your mouth. 
And most of these ingredients you probably already lying around in your kitchen! You'll need some sour cream, brewed coffee, cocoa powder, and some pudding mix, and voila, a totally transformed cake! 
Don't forget to buy some store-bought frosting to add to the cake to make it all the more pretty – and decadent. You could go with any frosting flavor but I'd recommend sticking to chocolate to make a devilishly doctored chocolatey dream! 
Does anything complement chocolate as well as peanut butter? I'm not sure there's a better combination. That sweetness from the chocolate with the saltiness of the peanut butter is a match made in heaven. 
This cake is so easy to make and goes down such a treat at birthday parties. All you'll need is that chocolate cake mix, and then you'll top it with peanut butter pudding, some chocolate frosting, whipped peanut butter, and some chopped-up Reese's pieces. You know, just in case it wasn't indulgent enough already. 
Top tip I learned the hard way, don't serve close to bedtime unless you want your little ones bouncing off the walls with a sugar high for the next couple of hours. You've been warned. 
Calling all sweet tooths, this one is for you. And a sweet tooth you'll definitely need for this totally indulgent cake. But oh my, does it taste good. It's so moist and gooey and chocolatey, and now my stomach is rumbling. 
In this cake, salted caramel, chocolate chips, whipped cream, and pecans all make an appearance in each and every belly-busting bite. This is so easy to make and very fun to decorate so make sure you get the little ones involved in this one! 
If there's one way to go, death by chocolate cake seems like a good one! And if you're a chocolate lover, you'll lose all discipline when it comes to this delicious delight. It'll have you coming back for seconds, thirds, and forths. Trust me, I've been there. 
And you'd honestly never know that this bad boy was made with something as effortlessly easy as a cake mix!
Layer upon layer of fudgy cake, mouse-based pudding, and chocolate whipped cream that is then topped with extra chocolate shavings. You know, just for good measure. 
This cake comes right out of an August Gloop fever dream! 
Who says cake rolls should just be for Christmas? They're delicious all year round! And as far as cake rolls are concerned, this has to be my absolute favorite.
Not only does this gooey and moist chocolate cake taste delightful, but it also looks so pretty too. Those swirls will have guests marveling at your chocolate creation. 
And I'm sure I don't have to tell you how amazingly chocolate and caramel pair together. It's so good. 
Waffles are the ultimate treat, right? Well, did you know that using chocolate cake mix to make them makes them even tastier?
It's super simple but makes for the perfect birthday breakfast. Or it can even just be your Monday motivation to actually get out of bed. There are no rules! 
And you can customize your waffles to be different each and every time you make them. You can add chopped-up strawberries and ice cream, or you can opt for a dollop of Nutella.
Or you could go with chopped nuts and a drizzle of caramel. The possibilities are endless. 
Chocolate is the ultimate cake. Oreos are the ultimate cookies. So let's mix them together to make a cake that will forever reign supreme.
And this addictive recipe will be one that you make over and over and over again. You'll be surprised how quickly this cake disappears. 
A moist and delicious chocolate cake has an oozing oreo pudding center and is topped with a delicious and fluffy whipped cream. And then, of course, it could never truly be finished until it is adorned with a load of oreo cookie crumbs! 
Tasty treats don't always have to be super complicated as this delicious caramel and chocolate cupcake recipe proves. Cupcakes are simple, yet effective, pieces of bite-sized bliss. And these are absolutely divine. 
You'd never know that these scrummy cupcakes were made using cake mix because they're just so moist and tender.
Not only that but the caramel icing and sauce are just to die for, especially when you add the little mini pretzel twist too. 
I thought I'd finish with something nice and festive, and if these peppermint chocolate bars don't get you in the Christmas mood, then nothing will.
They have all the sweetness that comes with chocolatey fudgy goodness and that hint of spice that comes from the crushed peppermint candies.
And it's a textural dream too. Gooey and oozey at the bottom and crispy and crunchy at the top. 
Chocolate Cake Mix FAQs
Is It Better To Use Milk Or Water In Chocolate Cake Mix?
Always opt for milk over water where possible when making a chocolate cake mix. This is because the milk will add density, fat, and extra flavor to your mix which will improve both its taste and texture. 
How Can You Pimp Up A Cake Mix?
Cake mixes could always use a little extra help to make them richer and just more delicious overall. Adding cream cheese, sour cream, ricotta, whole-fat yogurt, or peanut butter in addition to the amount of fat needed will ensure an improved cake. 
What Happens When You Add Baking Soda To Cake Mix?
A little extra baking soda will neutralize the acids within the mix and add some leavening and tenderness to your cake. Just be sure that you sift or whisk the baking soda with any other dry ingredients in your mix to ensure a perfect outcome. 
Should I Add An Extra Egg To Box Cake Mix?
Typically, a cake mix will make quite a light cake, if you're looking for that thicker and more moist consistency then adding an extra egg will certainly do the trick. 
Is It Better To Grease Cake Pan With Butter Or Oil? 
Oil will work best to keep the cake from sticking but butter will help to improve the flavor of the cake. If you choose to opt for butter, just ensure you do so sparingly. It is good practice to have a non-stick pan too. 
Final Thoughts
As you can see, you should never let not being the best at baking detur you from all the fun. And you'll be surprised how amazing each of these recipes will actually turn out. You'll fool all your guests into thinking you've been slaving away for hours! 
So if you have a chocolate cake mix gathering dust inside your pantry, it's time to take it out and put it to good, and incredibly delicious, use.
There are so many different ways to use this mix to make some really impressive desserts. So what are you waiting for? Get baking!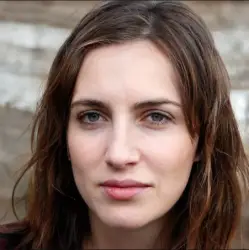 Latest posts by Anna Ingham
(see all)