Sheet cakes are basic, single-layer cakes that often have a light coat of frosting. The ingredients needed aren't that different from the ones in a regular cake recipe.
The only exception is that instead of using round cake pans, you'll be using a single jellyroll or sheet pan. 
As they're so simple, they're often made for occasions that host over a dozen people. Sheet cakes are often prepared for workplace celebrations, anniversaries, birthday parties, and family reunions. 
Vanilla sheet cake is a classic example. When done right, it's soft, tender, and filled with a gentle vanilla flavor.
It's the perfect dessert for casual get-togethers as it always goes down a treat. You may find that you need to make enough for seconds! 
You'll find 15 of the best vanilla sheet cake recipes in this post. Whether you need a traditional, simple dessert, or a complex cake that's packed with flavor, you're sure to find a vanilla sheet cake recipe that suits your taste below!  
We'll kick this list off with this easy sheet cake recipe. As the name suggests, this simple dessert can be made in 35 minutes! 
The ingredients are regular ones that you'll have in your kitchen already, though you may need to get some rainbow sprinkles to decorate the cake afterward. 
A tip is to wait until the cake has cooled fully before you add the frosting. If it is still warm, the buttercream will melt and make the cake soggy! 
If you thought you couldn't enjoy sheet cake as a vegan, think again. This plant-based recipe swaps regular dairy ingredients for vegan buttermilk and vegan butter.
Apple cider vinegar helps the cake rise without the need for eggs, while also giving the cake a light, pleasant tang. Don't leave out the sea salt, as this helps the cake's sweet flavors stand out more. 
If you want to make your cake extra moist, give it a brush with some simple syrup before adding the frosting. This helps the cake last longer as well! 
If you fancy a vanilla cake with a difference, give this strawberry version a try! 
This recipe uses a traditional vanilla-flavored cake as the base, then tops the base layer with a sweet, slightly tart strawberry frosting. 
The contrast between the light pink frosting and the golden cake looks fantastic, while the combination of strawberry and vanilla tastes even better. Top yours with rainbow sprinkles for a fun touch! 
This vanilla sheet cake recipe uses traditional cake ingredients, so you'll most likely have them in your home already. 
This recipe consists of a classic vanilla cake with a thin layer of chocolate frosting. The difference here is that you'll be using malted milk powder to make the topping.
This gives the chocolate a slightly nutty flavor, which goes very well with the vanilla base. 
If you want to top this cake with sprinkles, try and find white ones, as this contrasts well against the darker chocolate layer. 
Here's a recipe for those that like traditional vanilla flavors. You'll be using both butter and oil here, as this helps keep the cake tender and moist. 
You'll also need three different gel food colors for the frosting. Pink, ivory, and peach mix to create a pretty pastel shade.
This looks great against the golden brown cake base, particularly if you add some sprinkles for decoration. 
This recipe makes up to 30 slices, so you'll definitely have enough for seconds! 
Whipped buttercream helps turn this simple cake recipe into a decadent treat! 
It looks like normal buttercream, but you'll be using extra heavy cream to make it. This, along with a little extra whipping time, turns the frosting into a thick, indulgent topping. 
The recipe also involves the reverse creaming technique. This involves coating the flour with butter before making the cake. This stops the flour from creating too much gluten, creating a soft, finer crumb. 
Choose between sprinkles, berries, or extra frosting for decoration! 
If you need a quick dessert and are short on time, look no further than this recipe. This cake makes 20 servings and can be made in under 45 minutes! 
It's a nice way to use up any cake mix in your kitchen, though it tastes even better thanks to the homemade icing. Vanilla extract gives the dish a regular dessert flavor, while almond extract gives each slice a nutty, rich feel. 
Just remember to mix the batter well, as this prevents any cake mix lumps from ruining the recipe. 
Here's a vanilla sheet cake recipe that's perfect for anyone on a gluten-free diet. 
Cornstarch, xanthan gum, and gluten-free flour make this cake celiac friendly. Buttermilk keeps the cake tender and gives each slice a gentle tang.
The result is a soft cake with a tender consistency and a traditional vanilla flavor. 
The frosting involves regular icing ingredients, but make sure your sprinkles are gluten-free before you start decorating!  
As the name suggests, this cake recipe is perfect for feeding a crowd! This Texas-size cake recipe makes up to 24 servings and can be made in just 40 minutes. 
You'll be layering a thick cream cheese frosting over a golden brown cake. Butter and cream cheese give the topping a velvety texture, while lemon juice gives the frosting a light tang. 
The frosting looks incredibly elegant, especially when you add fresh berry slices for decoration! 
One-bowl recipes are everyone's favorite! They're quick, easy, and don't need a lot of cleanup – win-win! 
This sheet cake uses traditional ingredients for a tender, delicate cake base. The light frosting looks great in contrast with the golden brown cake layer and gives off an incredible vanilla fragrance. 
You can decorate the cake in whatever way you wish, but it looks great without decoration as well. 
Here's another gluten-free recipe! 
A blend of gluten-free flour and ground almonds creates a moist cake that's 100% celiac friendly. The almonds also give the cake a nutty, lightly sweet flavor. 
You'll be using vanilla bean paste to make the frosting, as this gives the icing a genuine vanilla taste. 
This recipe involves jelly candy and sprinkles for decoration, but remember to make sure that yours are gluten-free beforehand. 
You can have this Paleo sheet cake ready in just 30 minutes! 
This recipe swaps regular flour for fine almond flour. This mixes with eggs to give the cake a fluffy, delicate texture. You'll also be swapping sugar for maple syrup and vanilla for a sweet, sugar-free dessert. 
Make sure that your buttercream is Paleo before decorating the cake, as you may need to prepare this separately. 
If you need a simple recipe to please your kids, give this one a try! 
Sour cream gives the cake a light, pleasant tang, while butter and eggs keep the crumb light and fluffy. You'll also be using sea salt to highlight the other sweet flavors in the dessert. 
On top, a chocolate cream cheese frosting gives the cake an indulgent feel. The cream cheese gives the frosting a gentle tart note, while milk chocolate keeps the cake sweet and tasty. 
The chocolate looks great on its own against the light cake base, but if you prefer, you can add sprinkles to decorate later. 
This recipe is perfect if you want an elegant, yet simple dessert. It's also gluten-free, Paleo, and dairy-free, so you can serve it to anyone with dietary restrictions. 
A blend of almond, tapioca, and coconut flour gives the cake a delicate crumb with a light, firm consistency. The coconut milk icing has a nutty, slightly tart flavor, while honey adds a natural sweetness. 
You'll note gentle vanilla aromas from the cake, which go very well with the fresh blueberry topping. Just be sure that your coconut milk is full fat, as low-fat options won't create a thick, creamy icing. 
This easy sheet cake recipe is made with 100% Paleo ingredients. It's a nice treat for when you want something sweet, but not too indulgent. 
You'll be swapping regular cake ingredients for coconut milk, maple syrup, and a blend of coconut and tapioca flour. The maple syrup keeps the cake sweet and moist, while coconut milk adds a light nutty flavor. 
The topping is optional, but you can add a dollop of whipped coconut cream to each slice. This looks amazing in contrast with the golden base and fresh, juicy berries! 
Final Thoughts
Those were 15 incredible vanilla sheet cake recipes! 
Whether you need a classic, dietary-friendly, elegant, or easy-to-make option, you'll find a vanilla sheet cake recipe that meets your needs in this post. 
We hope you enjoy making some of these fun sheet cake recipes at home!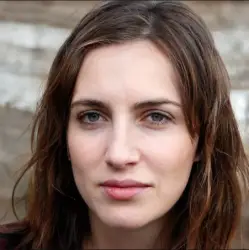 Latest posts by Anna Ingham
(see all)