While bourbon cake is undoubtedly a fan-favorite when it comes to chocolatey and boozy desserts that possess a soft and gooey texture, what many people don't know is that there are actually many different ways you can prepare a bourbon cake and put your own personal twist on the basic recipe to add even more delicious flavors to this already fantastic dessert option.
Here are 11 amazing bourbon cake recipes that you need to try out when you get a craving for that smooth and rich bourbon flavor that many of us love so much.
The caramel glaze poured over the top of this bundt cake puts an easy but significant spin on the classic bourbon cake recipe, making it a perfect dessert to serve during the holiday season, however since it is guaranteed to please anyone with a sweet tooth, you can make it for really any time of the year.
It is actually quite similar to a sticky toffee pudding due to how moist this bundt cake is with the biggest difference being how much easier it is to make, requiring just 6 ingredients and no more than 30 minutes of your time to prepare a cake that puts a delightful twist on the bourbon cake recipe we are all so familiar with.
While bourbon cake is known for having a fairly intense flavor, if you've never thought of adding some vanilla extract to the mixture, you really should as this recipe proves not only can it be done, but it can add a whole new layer of flavor to an already mouth-watering cake.
The unsalted butter and splashes of bourbon help to keep this cake chewy and moist. It is also incredibly easy to make, simply requiring you to add in a few additional ingredients to the regular bourbon cake formula.
This recipe also has the added bonus of being completely gluten-free so that everyone can enjoy the rich taste and crumbly texture of this unique cake.
You can't get any more authentic than a classic Southern bourbon cake recipe, which uses a bourbon glaze to keep the cake moist while also infusing it with that warm and slightly spicy flavor that bourbon is so well-known for.
The cake itself uses a good amount of bourbon to help keep the baking powder, buttermilk and unsalted butter stay together as a mixture, and while you have the choice of the whiskey you would like to use as part of this recipe, Kentucky bourbon whiskey tends to work the best to give this cake that authentic flavor that goes down so well during big celebrations.
With just a handful of peeled apples, you can make the flavor of a bourbon cake a whole lot fruitier, however it isn't just the apples that make this recipe so wonderful, but also the addition of nutmeg, sour cream, ground cinnamon, ginger and either bourbon or rye whiskey that all come together to create an explosion of various tastes that really is unlike anything else.
With just one batch you can serve up to 12 people, making this a great dessert choice for a big occasion or as part of a dinner party when you're expecting more than a few guests and don't want to go through the trouble of preparing multiple desserts at once.
Instead, simply mix, beat, and whisk the ingredients together, pour in some bourbon and ginger, and you will have a bourbon cake that is guaranteed to satisfy anyone who tries it.
The browned buttercream frosting used in this recipe grants the chocolate-filled cake a little more of a nutty flavor, and with a splash of bourbon thrown into the mix, it creates a warm and rich chocolate cake that you won't want to pass up on, especially since you can serve up to 10 people with just a few basic ingredients rather than needing to hunt down any awkward ingredients from the store.
Melted chocolate and bourbon have never tasted so good than when surrounded by some chewy and nutty browned buttercream frosting to help enhance the smooth and slightly spicy flavor that can be found in this cake.
You can never go wrong adding some honey to a cake to give it a little bit more of a zesty flavor, and it's not just the honey that contributes to this but also the oranges and grated orange juice which also feature in this recipe.
Blanched sliced almonds are sprinkled over the top to give this cake a slightly crunchier texture than normal, and with a cup or two of bourbon also thrown into the delicious mix of ingredients, you can be sure that this bourbon honey cake will put a smile on the face of anyone who's a fan of the zesty flavor of oranges.
If you're looking for a bourbon cake that's a little smaller but still delivers that rich and warm flavor that bourbon cakes are so well known for, this recipe uses many of the same ingredients as the standard recipe along with some cocoa powder and a delicious bourbon glaze to create a pound cake.
While they may look small, these cakes still contain enough bourbon to really allow the rich and distinctive flavors to stand out, making them an excellent option when you want a bite-size dessert that is a little easier to make and have multiple mouths to feed.
While the creamy taste of carrot cake may be delicious on its own, an easy way to really ramp up the flavor and make it a much more memorable treat is by adding a few bourbon-covered golden sultanas, along with a lime cream cheese icing and a few pineapple chunks to make a cake that is as fruity as it can possibly be while still retaining that scent of bourbon that really elevates a carrot cake to another level entirely.
This recipe also includes an option to use vegan icing instead which is made from a combination of cashew nuts, coconut cream, agave syrup, and limes which will still make the icing smooth and creamy.
When the holiday season is just around the corner, and you're thinking of something that would be a fitting dessert after a large Christmas meal, you won't find many options better than this eggnog and bourbon cake that tastes as delicious as it sounds.
The bourbon and eggnog in this recipe are both used as part of the whipped bourbon frosting which is layered over the entire cake, and while this recipe is perfect as a creamy dessert option for later in the year, don't hesitate to use it at any time that you or your guests are craving a little bit of eggnog along with the warm and rich taste of bourbon.
If you want to pack as much bourbon as possible into a chocolate cake without it overpowering the taste of the cake or making it too moist, this recipe infuses a moderate amount of bourbon into the batter which is complimented by caramel sauce and vanilla that help to even out and mask the flavor of the alcohol.
This is why this "tipsy cake" gets its name since while it contains enough bourbon to get you feeling jolly and ready to celebrate, the amount of gooey chocolate used in the recipe makes it hard to notice how much bourbon is actually included, making this the perfect dessert for you and your friends to share around the dinner table when it's time to celebrate, or when it's the holiday season.
The bourbon used in a bourbon cake can sometimes end up making the overall texture a little too soft and moist which can be really disappointing after you've used up all your ingredients preparing a cake for everyone to enjoy.
This recipe counteracts that common issue by instead layering the entire cake with crunchy pecans which prevent the cake from ever tasting too soft or creamy when you want something a little more solid to chew down on.
This recipe still uses a good amount of bourbon, so you won't need to worry about it being cut down, and while you can add as many pecans as you think would be best, try not to go too overboard since the crunchiness can end up overriding the other creamy ingredients used to make this cake.
Summary
Bourbon cakes may have originated as a common dessert in the Southern states, but now they are enjoyed worldwide and with their popularity has come an extravagant range of unique and delicious recipes that give you so many choices on how you want to enjoy these fan-favorite cakes.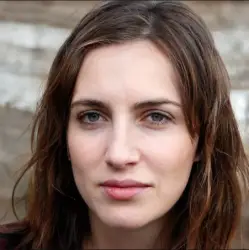 Latest posts by Anna Ingham
(see all)