When it comes to old-fashioned baking recipes that feel lifted straight from the memories of your childhood, nothing probably scratches that same itch as good old-fashioned buttermilk cookies.
These tasty treats have been around for well over a century at this point, so you'd expect quite a few recipes that make these already amazing cookies into something truly special.
Well, luckily for you, we found them!
We've put together a list of some of the best buttermilk cookies that you'll find out there, with all kinds of flavors, both familiar and new, in these classic cookies, so that you can find a new staple baking recipe for your own home!
We'll get to the more out-there recipes eventually. But to start us off, we have a great take on this classic cookie recipe for you to get baking with!
The first thing that you'll likely notice (or remember if you've enjoyed buttermilk cookies before), is the surprisingly tangy flavor that you'll get in them, a signature trait of buttermilk.
In this recipe, that tanginess is balanced out by both the sweet cookie batter, as well as the chocolate chip cookies that you'll be adding here.
Alternatively, if you're looking for a slightly more bitter, stronger taste in your buttermilk recipe, dark chocolate chips are the perfect substitute to add.
Overall, this is a great buttermilk recipe to start us off with, and a great jumping-off point for both novice bakers and seasoned kitchen meisters!
Of course, when looking for a good cookie recipe, many people are looking for that texture that just melts in the mouth the same way that good chocolate does.
Well, if that's what you're looking for in your buttermilk cookie, then you owe it to yourself to check this recipe out!
This recipe has a lot in common with the previous chocolate chip recipe that we had.
Only here, you'll also find an extra helping of Dutch-processed cocoa powder added to your cake batter too, creating a recipe that doubles up on that delicious chocolate flavor that you're looking for!
Combine that with the distinct, surprisingly intense flavor of buttermilk cookie, and you have one heck of a recipe to bring to parties!
This chocolaty surprise is the perfect way to use up that last bit of buttermilk that you have left over in the container with!
With its straightforward basic recipe, and very few extra bells and whistles need to make it, it's no wonder that there are so many Amish recipes for buttermilk cookies out there.
This particular cookie recipe is just such an example, inspired by the original author's Amish upbringing while throwing in a few extra ingredients for just that little bit of decadence.
Considering that the past two recipes that we've covered include chocolate in some way, this is a great alternate recipe for folks that are looking for a buttermilk cookie that isn't going to overload your taste buds with sweetness with excessive fillings.
Well, most excesses. You'll find that the caramel icing that this recipe calls for certainly fills that sweet tooth itch!
Of course, you don't have to make the icing caramel. Lemon or lime also works brilliantly with this recipe and even a chocolate-flavored icing recipe.
Or, simply ditch the icing! This tangy cookie is more than enough of a treat on its own, with no extras needed!
If you're interested in baking their buttermilk cookies, but worried that you don't have the skill or experience to get them right, don't worry!
You'll find that a good deal of buttermilk recipes out there are some of the simplest baking recipes that you can try, meaning that they're an amazing pace to start your baking journey with!
Take this recipe, for example. You'll find that this one has a lot in common with another classic cookie from yesteryear, the sugar cookie.
So, if you can bake one, then chances are that you will be able to make the other!
Don't forget about the frosting for this recipe. It's the perfect way of adding that little extra sweet flavor to the mix.
(Or, if you have a sweet tooth as bad as ours, the perfect way to stack these buttermilk cookies up together!
We did say that buttermilk cookies are the perfect example of recipes from way back when, whether it's a cookie that your mom or grandma used to make.
So, we can't go wrong with a recipe from a real-life grandma, can we?
This particular family recipe comes from the original author's grandma, meaning that not only is it a tried and true recipe straight from a grandma (the most magical of bakers), but it's also good enough to have stood the test of time as well, for it to have been baked well into the internet age, and landed on this very list for your viewing pleasure!
We've already touched on how some buttermilk recipes are quite similar to sugar cookies. One of those things tends to be the texture, which is supposed to be soft, and easy to chew and sit in your mouth.
Now, that's a tough thing to get in a batch of cookies, especially if you don't have much experience in the kitchen. Cookies often come out of the oven a little too chewy, and a little too tough.
If this sounds like a problem you've had with past buttermilk cookie batches, we've got the perfect instructions for you!
This recipe, on top of making some amazing buttermilk cookies that taste just like sugar cookies, also gives you plenty of instructions for making sure that they're nice and soft too!
Listen, we all love a little sugar now and then. But it also has to be one of the most processed sweet ingredients out there.
Luckily, nature has its way of making sweet treats to add to your baking.
And at the top of that list has to be good old-fashioned honey!
Not only can you get all the sweetness that you need in this recipe from honey, but you'll also be able to taste that honey flavor in this dish too!
There's a surprisingly large amount of extra flavors and spices that have been added to the cookie batter. You'll find cinnamon, cloves, and nutmeg in this particular recipe!
Of course, you can add as few or as many extra flavors as you'd like, or are prepared to try!
Look, buttermilk cookies are over a hundred years old. So of course there's going to be more than one way to make these delightful little sweet mouthfuls from the cookbook pages of history!
This one uses ingredients that can be found in your local grocery store, just like your grandparents used to, hence the old-fashioned part of the name!
These cookies are soft, and melt in your mouth the way that good buttermilk cookies should!
Do they look a little on the plain side? Maybe at first glance. But one bite into these cookies will be all that you need to see why these tasty little confectionaries have stood the test of time.
Plus, if you're that dead-set on extra flavor and sweetness, there's nothing a little frosting can't fix!
Again, we want everyone who has an interest in cooking and baking to have recipes that they can handle for themselves. This is why we must include plenty of easy-to-try recipes like this!
This recipe doesn't just outline the basics in an easy-to-understand way that anyone will be able to pick up on, but they have also given plenty of alternative presentation ideas and substitutes if you need them for your baking!
If you have a child or someone with little baking experience that wants to get started, but doesn't quite know where to start when it comes to a recipe, you've got this one at the ready when they ask!
We've gone over a few different flavors that you can find a buttermilk recipe for. But we haven't covered one that is made with lemon or lime flavor in mind.
Time to change that with our next entry!
The key to this recipe is making sure that you've got plenty of lemon zest handy for the frosting that you're going to put on top of the buttermilk cookie.
However, if you're looking to scratch that zesty itch, don't be afraid to add even more zest to the cookie mix itself!
Just be careful with how much you're adding. You'll be surprised at just how easy it is to overdo it and end up with a little sour-filled cookie that you may have spoiled!
Final Notes
So, there you have it!
We've covered a few different types of buttermilk cookies for you to try, from lemon icing to chocolate chip.
However, they'll all be amazing to eat. Especially when you're the one that made them!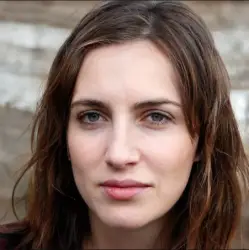 Latest posts by Anna Ingham
(see all)