If you have a donut recipe to which you can't add sprinkles, we don't hear about it!
… Okay, that's maybe a little dramatic. There are plenty of donut recipes out there that don't need to have sprinkles, per se. But that doesn't mean that you can't always add more!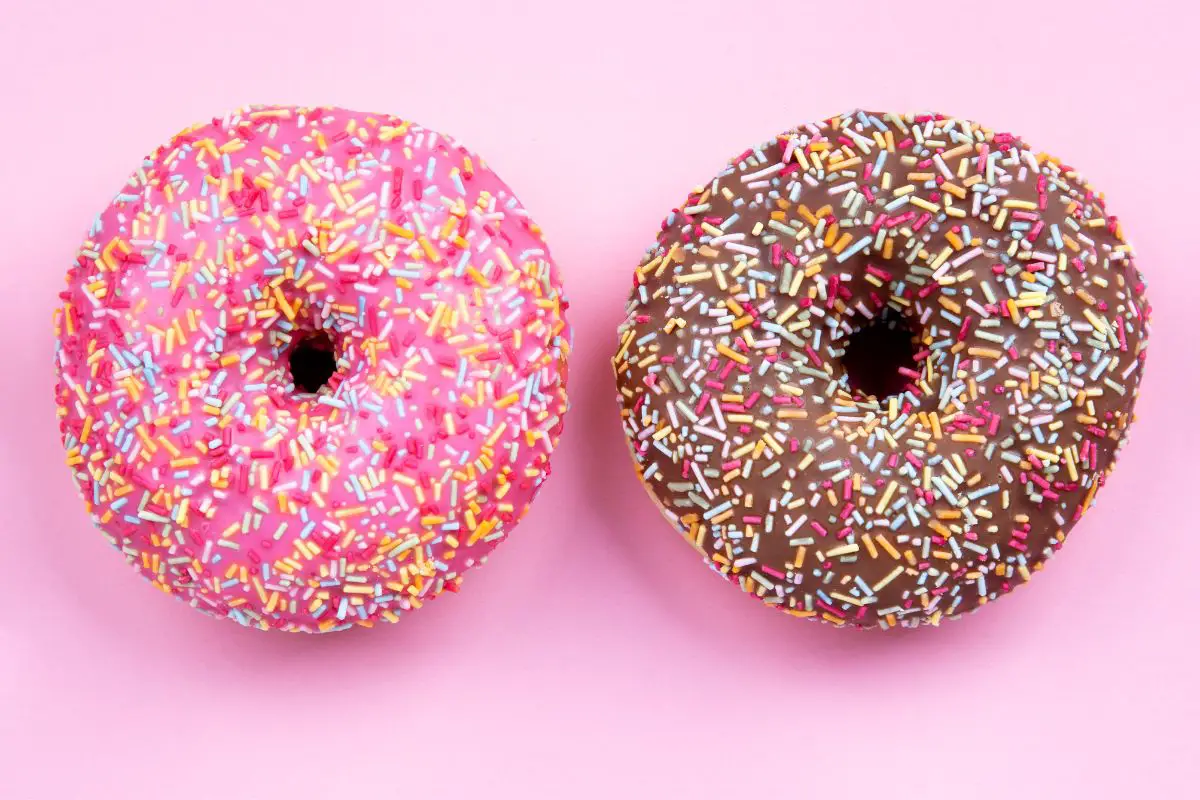 And let's be real here: when you think of a 'donut', can you think of a classic ringed donut without these little rainbow-colored flakes on them?
Sprinkles and donuts go together like peanut butter and jelly, so of course bakers around the world are going to be looking for their recipes to try out.
Fortunately, we've collected the best of said-sprinkle recipe here for you. From vanilla to chocolate, to red velvet, and beyond.
We have a ton of amazing donut dishes for you to try for yourself. Whether they're included in the base recipe or are extra serving suggestions on our part, all of these recipes are improved with added sprinkles on top!
We'll start this list with a classic example of a good sprinkled donut recipe! After all, you can't get more classic than a good vanilla donut!
These donuts are a great recipe to start with if you have little experience with these round confectionaries.
Not only do you not need to buy a load of expensive equipment, but you'll be able to just bake this donut in your oven.
Sure, it might take a little longer than it would if it was fried like at a carnival, but you'll also not have to worry about keeping them in a few seconds longer or shorter.
And you still get everything that you'll be looking for, from a slightly tougher outside with a little give, to a soft, fluffy inside.
And that's not even touching on the delicious thick glaze and sprinkles you'll be adding on top!
When it comes to early-start mornings, you can't go wrong with a cup of coffee and one of these donuts by your side! The perfect snack to start the day with!
This is another amazing example of what a classic sprinkled donut should look like, making it a perfect starter recipe to begin baking with as well.
Unlike the last recipe, this one is a classic-fried donut recipe. This makes it a little heavier when it comes to the calorie count, but it gives you everything that you love about carnival donuts, especially that crispier outside. Plus, once the oil is hot, cooking takes next to no time at all!
When it comes time to add the glaze for this donut, you'll need to make sure that you've got the right consistency.
Too watery, and not only are you going to watch it run off of your donut, but worse, nothing will be able to stick to it, including your sprinkles!
It's always better to err on the side of thicker when it comes to glazing and icing if you want to keep your icing on your donut.
Just make sure to add a little more powdered/icing sugar to the mix, and you'll be fine!
If you're looking for a donut recipe with a twist, then you need to check out this recipe.
Not only does it have sprinkles, glazing, and everything else that you could want, but there's a surprising ingredient in this list too: potato flour!
You might be surprised to learn that potatoes can make for excellent donut ingredients, but it's a recipe that has been around for well over a hundred years.
Not only are they prepared in the same way, but they still produce that same sweet flavor, when the right ingredients are added!
Once again, these donuts are made by frying them in oil, so keep your eyes peeled for them.
While it can take a while for the oil to heat up enough, you'll be surprised just how quickly a donut in frying oil can go from perfect, to greasy and completely inedible!
Of course, you don't need to make full-sized donuts to enjoy your favorite sprinkled treat.
If you're preparing for a party with lots of people, it might be better to try and bake lots of miniature donuts!
These donuts are made in pretty much the same way as a normal-sized donut is.
The only thing that you'll need to keep track of is the overall cooking time in the oven. These little bad boys are going to bake a lot quicker than their big brothers will!
There's just something so adorable about these miniature desserts, especially when they've been fully glazed and sprinkles have been added.
They're the perfect size to fit on each finger! (although we don't recommend doing this with the food you prepare for your guests!)
Plus, with these donuts being smaller, they're also lighter on carbs, making them a little healthier to snack on too.
Be careful, or you'll find out just how moreish these mini donuts can be!
We've covered a few vanilla recipes so far, so it's time to show a little love to that other classic donut flavor that everyone loves!
After all, if a donut store or bakery doesn't have vanilla or chocolate donuts, is it a real donut store?
Joking aside, this donut recipe is loaded with cocoa goodness, making these desserts some of the best homemade chocolate ringed donuts that you'll be able to find out there.
Plus, with the buttermilk, you'll not only have a don't that holds its shape and structure well but a little extra burst of tangy flavor that accentuates the chocolate sensation this
And we haven't even talked about the chocolate glaze that this recipe also helps you make! You can either go sprinkle-less with this recipe or load up as many as you want!
Funfetti is usually used to describe the kind of sprinkles that are used on top of a donut, rather than any ingredient added to the batter itself.
So, there's very little extra that you need to do to make these donuts. Just an oven, and a good mixing bowl, and you'll be set.
Of course, a good baked donut will benefit from a donut tray to fill with batter. However, if you only have a muffin tray, you'll be surprised just how well this donut batter works for muffins too!
Okay, out of the oven, and into the frying pan again with this next donut recipe!
Most of the recipes that we have covered in this guide recommend using all-purpose flour, this one included.
However, there are a few different kinds of flour that can be used as replacements, if you have none handy. Almond flour is perfect if you're going for a low-carb donut, as can walnut or sunflower seed.
Milk can also be substituted for nondairy alternatives if you're desperate for a good vegan donut. Even eggs can be replaced, if you have any unflavored yogurt or applesauce handy, for an even sweeter treat!
These particular chocolate donut recipes come to switch a few extra tips and tricks than the average recipe.
You'll get an excellent chocolate cake batter for any donuts or muffins that you're looking to bake, the glaze included.
But in this recipe, you'll also get some amazing instructions for making your DIY donut tin! After all, if you're looking to make ringed donuts, you need to be able to make the ring shape too!
All you need is a little tinfoil and an ordinary cupcake baking tray, and you'll be set to go! Just fille the center of each indent with a spike of tin foil in the middle and the donut batter will just fall around it.
(Although the cleaning may take up a little longer after they've been cooked, a normal donut try is ideal, like this product here.)
One of the best things about making a glaze for a donut is that it can be whatever color you want if you have the right ingredients handy.
Many of the recipes that we've covered up until now have just left the icing/glaze as the color of its ingredients (white or brown).
Her, however, you'll be shown how you can add a little extra color to your glaze, with just a few extra ingredients.
And of course, there is a good baked donut recipe to go alongside these colorful new glazes!
Final Notes
And there you have it!
We've covered a lot of different types of sprinkle donuts in this list, from classic vanilla to chocolate, from plain white to a rainbow of different colors. There's a surprising amount of variety that you can find in these confectionaries.
And don't forget to try out some of your favorite sprinkles on other flavored donuts too.
So long as the outside is a little glazed or a little sticky, you'll be able to make a home for any spare sprinkles that you have around the kitchen in your donut desserts!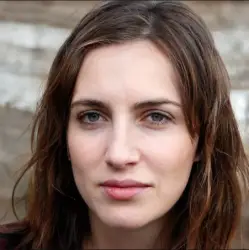 Latest posts by Anna Ingham
(see all)