Why have one giant donut when you could have several small bite-sized versions instead? Donut holes are so adorable, completely delicious, and easy to eat.
They really are the perfect treat for anytime really, but I love them best for movie nights.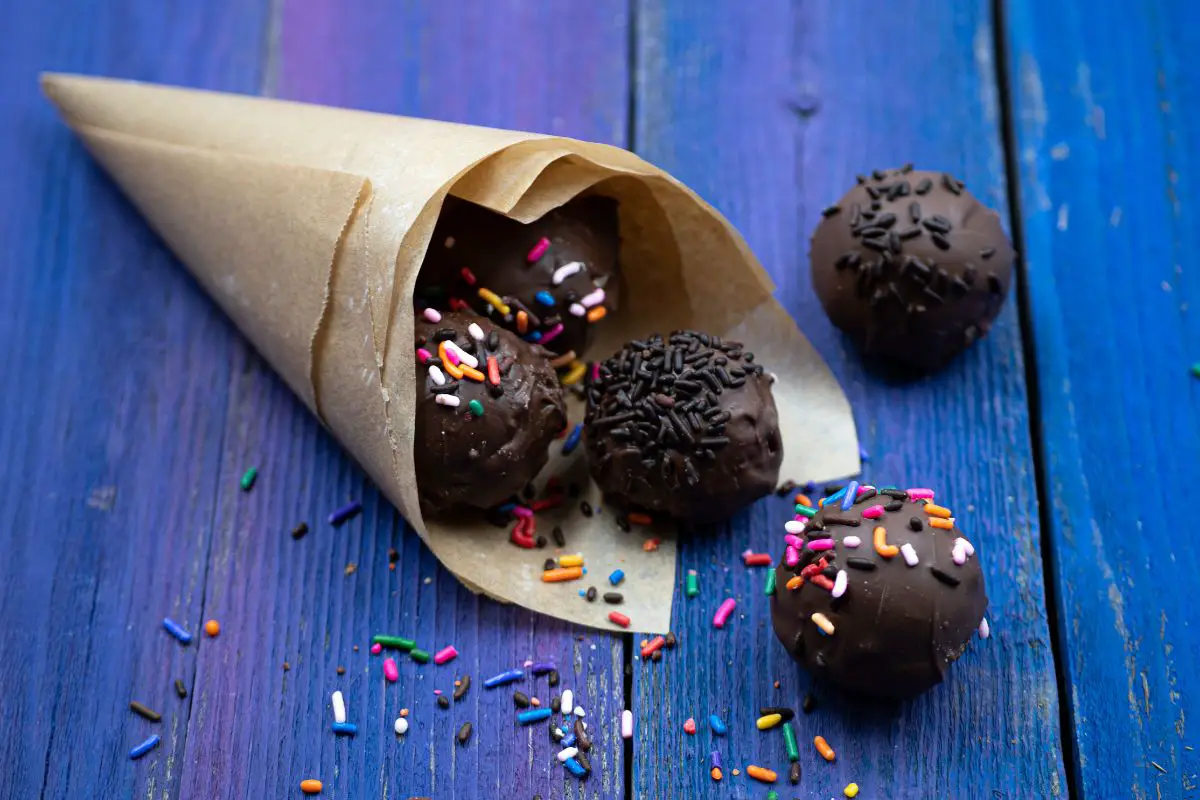 And the beauty of these bad boys is that you can basically create any flavor that you want.
The donut is always so moist, tender, and airy, and then you'll get hit with that blast of a soft-centered surprise. 
But what will it be? Chocolate? Vanilla? Lemon? Raspberry? Keep reading, and find out the 14 tastiest hole donut recipes! 
This recipe is perfect for springtime, the sun is just starting to come out and we're moving away from winter-warmer recipes to something lighter and fruitier.
And light and fruity definitely describe these scrumptious donut holes. 
The batter of the donut is soft as a feather and the filling is super sweet and tart, and then to finish it off it is then drenched in a sugar glaze to give it that extra hint of sweetness. 
While these may sound like they come with a large side of gluttonous guilt, you'll be happy to know that these donuts are baked and not deep-fried, so they're not quite as bad as they seem.
So, only a medium side of gluttonous guilt at most. 
However, all your worries will melt away as soon as you taste these seriously addictive donuts.
The vanilla donut is so airy and light and then it's dusted with delicious cinnamon sugar, and then once you get inside there's a generous portion of thick and velvety Nutella waiting to tantalize your taste buds. 
Pillowy bite-sized donuts filled with sticky and sweet cherries?
Um, yes, please. We'll be deep-frying these bad boys, but I personally still choose to think of them as healthy – I'm getting one of my five a day, right? 
They're sweet, fruity, and just a little bit chewy and have just a subtle hint of tartness to them too.
Once you pop one of these in your mouth, trust me, you won't be able to stop. I'd recommend doubling your ingredients to make a bigger batch – they disappear quickly! 
Delightful, rich, and delicious chocolate donut holes have never been easier to make!
This recipe uses just 10 ingredients for the donut – all of which are kitchen staples you likely have in your home right now, and the glaze uses just two simple ingredients. Plus these can be ready to go in just under 20 minutes. 
And boy do they taste delicious. They are so moist and tender, and totally chocolatey.
The glaze gives them an extra crunch which elevates the texture to a whole new level, and of course, the sprinkles on the top give it that pretty appearance.
Not they'll be around long enough to look at. 
These cinnamon-style donut holes ooze a boozy custard filling that is lip-licking delicious.
This recipe calls for Baileys but you could definitely substitute it for any Irish liqueur. The flavor profile is so amazing here that you'll eat them by the bucket load.
The custard is so thick and creamy and the donut is fluffy and light. 
And, of course, you can't forget to make a hearty portion of butterscotch sauce to really tie everything together.
If you follow the recipe, you'll drizzle the sauce over the top, but personally, I think it's much better to dunk them deep into the sweet and scrumptious sauce. 
Calling all sweet tooths, this one is definitely for you. For this scrumptious treat you'll be ditching the regular donut holes for chocolate ones.
Yum. And then as you bite into it, you'll be met with an explosion of ooey and gooey caramel sauce! 
These are fairly easy to make, though they will take around an hour and 5 minutes to be completely ready. Thankfully, something this tasty is worth the wait. 
PB&J sandwiches are a classic staple of any lunchbox, right? It's a renowned flavor combo that is loved by all, so how could it go wrong in a donut? It simply couldn't.
And honestly, if you have trouble getting your kids out of the bed for school in the morning, nothing will get them running to the kitchen like knowing they have these waiting for them for breakfast!
Donuts for breakfast? I know, but hear me out, they're baked so they're really not as unhealthy as they sound, and peanut butter and jelly are hardly offending fillings. So why not? 
If you're not one for super fancy flavors, or want some donut holes that are a little less messy, then these chocolate chip versions are a great option to choose.
There's no surprise center in these moreish donut holes, nope, just a ton of chocolate chips smothered throughout the batter to ensure a sugar hit and a fun texture. 
These are a great on-the-go breakfast or snack option. And they're so simple to make and they keep for a pretty fair amount of time.
At room temperature, they'll last 3 days, 5-6 in the refrigerator, and a whopping 3 months when stored in the freezer! 
Nothing could satisfy those sugar cravings better than these delightful donuts. There's just something about red velvet anything that tastes so good.
That chocolatey taste paired with that smooth and rich cream cheese buttercream…divine. 
And how pretty do these donut holes look? They are sure to impress any guests you serve them to. Though these might be a little too good to share.
And you don't even need to worry about donut guilt (we all know it's a thing) because these bad boys are just 96 calories per hole. 
They also take just 35 minutes to make so you can be sure you'll have those tasty treats in no time at all. 
These donut holes are insanely good. Just when you thought Oreos had been used in every way possible…here comes a new recipe for the fans of the chocolate and cream cookie.
And this recipe is a thing of dreams.
Inside each fluffy and airy donut is a mini-oreo and then they are drenched in a glaze made from the creamy stuffing of Oreos before they are sprinkled with, you guessed it, even more oreo crumbs. 
I have a feeling these might be quite the hit at home. Best make a double batch! 
Even food goes through fashion phases, and these delightful biscuits are definitely 'in' at the minute.
You can't escape the plethora of recipes incorporating the stuff, and I'm nothing if not a trend follower, so here is Biscoff in a donut…Yes, please. 
There's no surprise center with these delicious donuts, instead, the biscuits are crushed up and thrown right in there with the donut batter…yum.
The mix of Biscoff and the cinnamon sugar is really artful in its creation. And these are seriously addictive. 
If it ain't broke, don't fix it. Sometimes simple is very effective. If you're not one for bold and big flavors, then these cinnamon sugar donut holes are the perfect option.
No surprise center – in fact no center at all. Just a fluffy, fresh, and delicious donut that is fried to perfection and then coated in a finger-licking scrumptious cinnamon sugar. 
You can also choose whether or not to create the caramel sauce for dipping.
I would always recommend it but if you're not much for super sweet things, these delicious donuts taste perfect as they are. 
Can you never resist stopping in Krispy Kreme to grab yourself some donut holes, it happens to the best of us.
Their recipe really is seriously addictive, those fluffy little donuts that are drenched in that super scrumptious glaze. 
Well, why keep spending your money and time finding your nearest donut store when you could make the exact same thing from the comfort of your own home?
These donut holes taste so good that you'd never be able to tell that they weren't the real deal! 
This recipe combines two of the best desserts together to create the ultimate sweet treat.
Fried and crispy yet super fluffy and airy donuts are filled to the brim with a velvety creamy cheesecake filling that is impressively tasty. 
They're also super easy to make so it's quite the reward for minimal effort. But try at your own peril, because once you try these there is no going back…trust me. 
Final Thoughts
Donut holes are one of the most delicious bite-sized snacks about, and they're so easy to make and really versatile too.
From fruity options, to simple and plain, to out-of-the-box-bold flavors, there is something for everyone.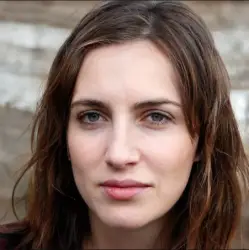 Latest posts by Anna Ingham
(see all)