When planning your wedding, there are just so many things that you need to think about. One of the most important considerations is the wedding cake. Usually, you will want an elegant wedding cake that perfectly represents the theme of your ceremony.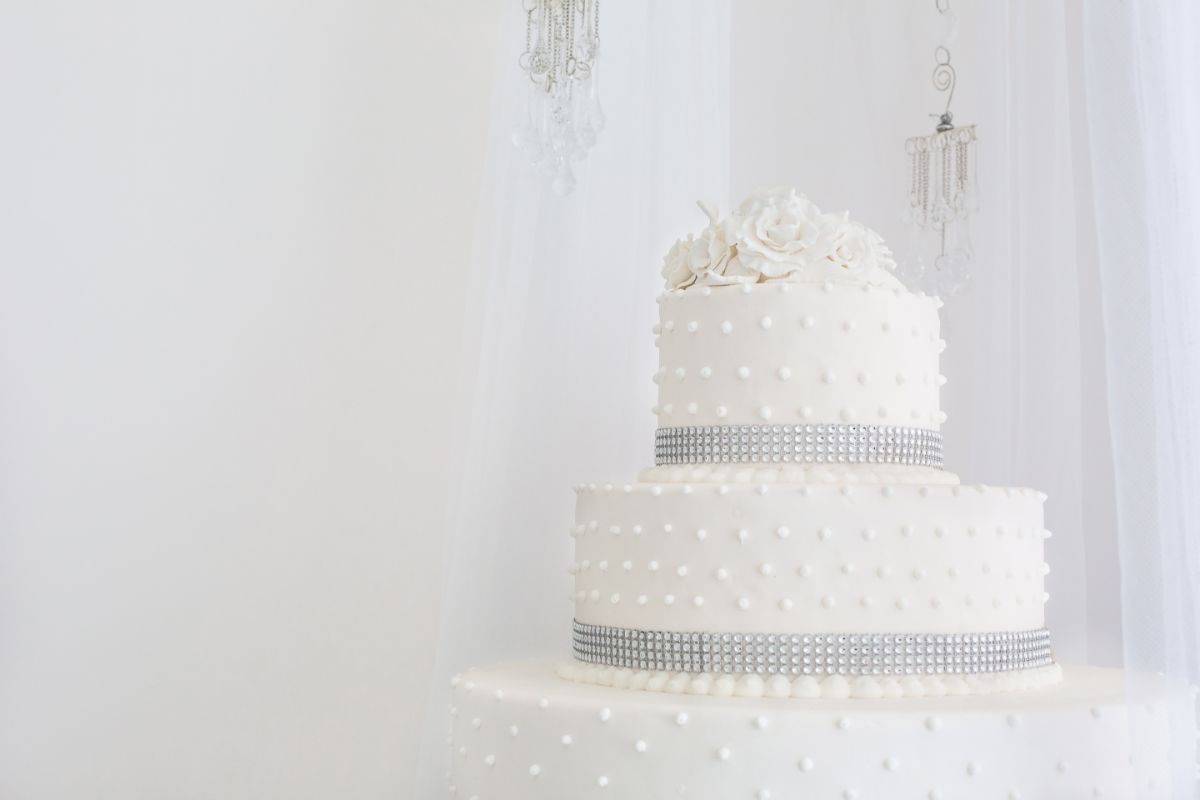 A great way of adding a touch of sophistication to your special day is to opt for a sparkly wedding cake. If you want to have a glamorous wedding cake, here are some sparkly recipes for you to try:
Arguably, the best way of giving your cake a sparkly aesthetic is by utilizing edible glitter. With the help of this recipe, you can easily apply edible glitter to the cake of your choice. You can use practically whatever cake flavor you crave.
Additionally, you can use edible glitter in a range of different colors, including pink or gold glitter. This edible glitter cake is ideal for a range of different celebrations, including weddings and anniversaries. 
Geode cakes are meant to mimic the appearance of these sparkling natural rock formations.
To make these cakes, a section has been removed and coated in edible crystals that are made from rock candy. These geodes will give your wedding cake a glimmering quality. 
One of the benefits of this recipe is that you can use whatever color candy you want. This will allow you to easily match the geode cake to the theme of your wedding. For example, if you have opted for a lavender theme, you can utilize lavender rock candies. 
You can also easily create a stunning ombre effect by using lighter candies. Edible gold dust has been used to further add to the sparkly elements of this cake. 
The cake itself is light and airy with a vanilla flavoring. It is coated in a vanilla buttercream that pairs beautifully with the cake. However, you should feel free to opt for more adventurous flavors if desired. 
Do you love chocolate? If so, this is a wonderful wedding cake for you. This recipe allows you to use your favorite chocolate cake, which is perfect for bakers that enjoy making this type of cake. 
The cake has been coated in an exquisite chocolate frosting. This frosting has been made darker thanks to the addition of black food coloring. This dark frosting allows the gold accents to stand out, creating a decadent aesthetic. 
These golden accents have been added in the form of edible gold stars, which gives the cake a sparkly appearance. 
This coral-themed wedding cake is the perfect way to celebrate your special day. The coral cake has been covered in a pale pink frosting. 
Gold pearls have been used to decorate the wedding cake and give it a sparkly sheen. These gold pearls excellently complement the pink cakes.
Royal icing love hearts in a range of colors have been applied to the cake in a cascading motion, which adds a touch of glamor. These love hearts perfectly symbolize the loving union that marriages represent. 
If you want a sparkly wedding cake that is slightly more subtle than other recipes, you might want to make this tantalizing silver cake. 
This shiny cake has been paired with a phenomenal pink frosting. The pale pink buttercream is incredibly elegant, as it has a rather soft aesthetic. It has been topped with pink sanding sugar for a fabulous finishing touch. 
Adding gold to a wedding cake is a great way of giving it an opulent feel. If you want to add more than just a touch of shiny gold to your wedding cake, you might want to take inspiration from this extraordinary recipe.
Though it is recommended that you make this dessert for St. Patrick's Day, we believe that it could work well as a wedding cake.
The cake is formed of four different layers of chocolate cake, which gives it a rich taste that's hard to resist. These layers are held together by a fantastic frosting, which has a chocolatey taste with hints of vanilla.
Finally, the cake has been draped with a shiny ganache drip, which has been given a shimmering hue thanks to the addition of gold luster dust. Decorated with gold coins, confetti, and candies, this cake has a luxuriously decadent appearance. 
If you want to give your wedding cake an artistic touch, why not make a delicious drip cake? These gorgeous cakes will have elegant drips of sauce cascading down the side.
If you are interested in making a wonderful drip cake for your wedding, we've found the perfect recipe for you. 
This wedding cake has a metallic aesthetic, which causes the cake to become incredibly sparkly. A shiny dust has been used to give this fantastic frosting a shiny metallic vibe, which is sure to grab the attention of your guests. 
One of the reasons why we love this recipe is that it is super simple to customize. You can make the cake with whatever decorations and colors you desire, making it easy to match the theme of your wedding.
For example, you can opt for more traditional wedding colors, such as white, if you prefer. Plus, you can adjust the flavor of the cake to suit your taste preferences.
Another way that you can give your cake a sparkly finish is by covering it with a mirror glaze. Often made with gelatin, the purpose of a gelatin glaze is to give the cake a glossy finish.
These gorgeous glazes can come in a plethora of vibrant hues. As a result, mirror glazes are perfect for wedding cakes. 
One of the benefits of this recipe is that it is super simple. It requires just 5 ingredients, namely gelatin, granulated sugar, condensed milk, white chocolate, and water. You can also use food coloring gel to achieve the perfect aesthetic for your cake.
This recipe suggests using a galaxy-inspired design, which is great for people who are hosting a wedding with a space theme.
Be sure to experiment with different glaze colors so that your wedding cake can complement the theming of the ceremony. Ultimately, mirror glazes are a great choice if you want to create a sparkly wedding cake.
This blueberry cake is ideal for spring and summer weddings during which these berries will be in season. This two-tiered cake is seasoned with vanilla, giving it a subtle yet enjoyable taste.
In between these layers of cake is a buttercream frosting and fresh blueberry compote, which gives it an indulgent feel.
The top layer of the cake has been covered in a black frosting. This contrasts beautifully with the sparkly elements, which are applied in the form of geometric fondant decors. The glitter pops gorgeously against the black layer of the cake, which is extraordinary for a wedding.
Pink champagne is the perfect beverage for celebrating a special occasion, such as a wedding. The inside of this cake has a pretty pale pink hue, while the outside has been coated in a more traditional white icing. 
To give your wedding cake a sparkling twist, you can top this recipe with cake sparklers. When decorated with pink rosettes, this cake will look brilliantly beautiful. Simply ignite the sparklers before you cut the cake to impress all of your wedding guests. 
One of the reasons why we adore this cake recipe is that it is quite simple to make. Moreover, the pink champagne flavoring is quite subtle, meaning that the majority of your guests will enjoy the taste. This flavoring pairs nicely with vanilla buttercream. 
Last but not least, this decadent wedding cake is perfect for giving your wedding a royal touch. This fruity wedding cake was inspired by the nuptials of Kate Middleton and Prince William. 
The cake is packed with fantastic fruits, such as raisins, cherries, currants, and citrus zest. The flavor of these fruits has been enhanced by the addition of seasonings, including ginger and apple pie spice. There is even a boozy twist in the form of brandy.
The royal wedding cake has been given a shiny touch thanks to the addition of glorious gold glitter. Moreover, the cake has the perfect finishing touch in the form of two white birds. As a result, this cake will be almost too beautiful to cut into. 
Containing multiple layers, this royal wedding cake will instantly instill a sense of sophistication. As a result, this cake is a worthy addition to your wedding ceremony. 
Final Thoughts
If you want to give your wedding day a sophisticated vibe, why not opt for a sparkly design? One of the best ways of giving your wedding cake a gorgeous shine is to use edible glitter.
By taking some inspiration from these sensationally sparkly recipes, you can create the perfect wedding cake.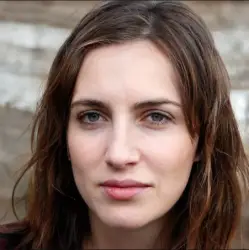 Latest posts by Anna Ingham
(see all)