Traditionally, wedding cakes will have multiple layers. One of the best ways of supporting these layers is through the addition of pillars, which not only provide a touch of elegance but also give your cake a classic vibe.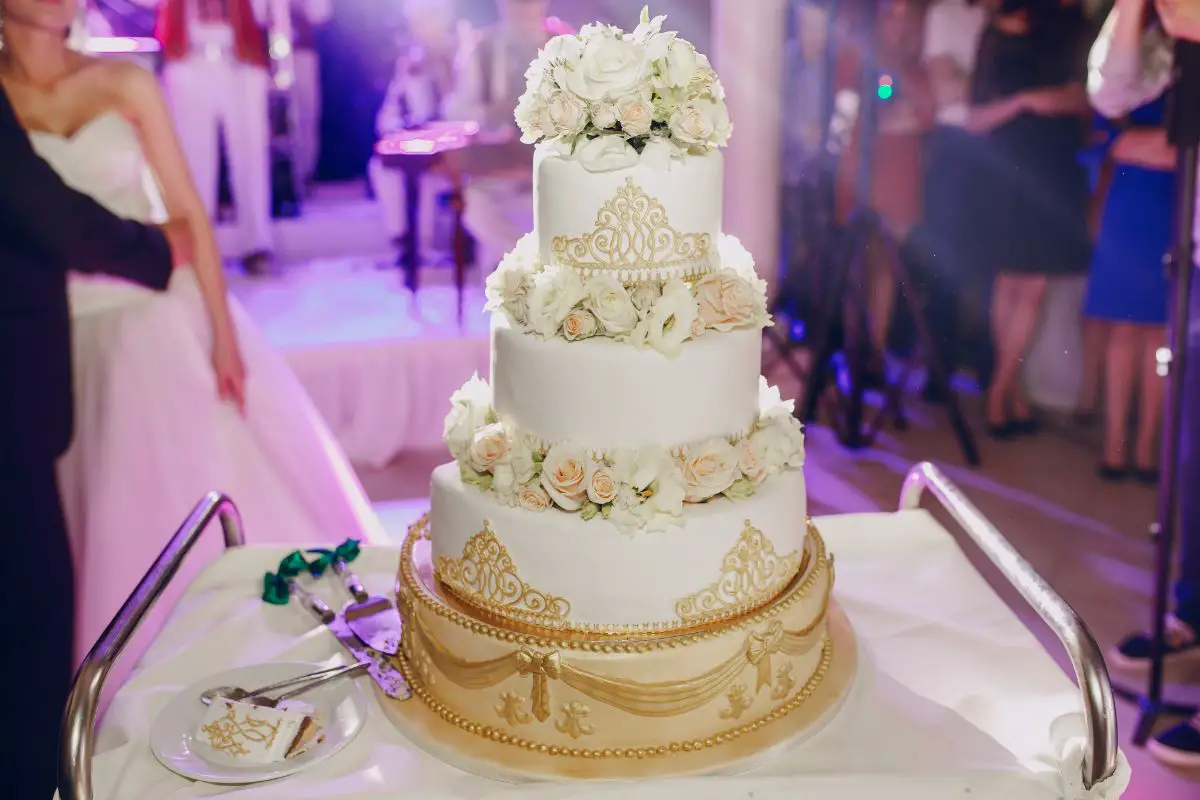 Consequently, pillar cakes are the perfect way to celebrate your special day. 
If you are interested in celebrating your wedding with a pillar cake, here are some recipes that are bound to fill you with inspiration:
This decadent wedding cake consists of multiple layers, which gives it a unique aesthetic.
The cake features layers made in the shape of a horseshoe, representing good luck. For many people, the wish of good luck will be reassuring on their wedding day. 
The cakes have a mild yet pleasant taste that has been seasoned with vanilla. As a result, the majority of guests will like the taste of these cake layers.
This cake can serve up to 100 people. Therefore, it is ideal for wedding parties with a large number of guests. 
One of the reasons why this recipe is so effective is that you can customize the design slightly.
Though the recipe has a rather traditional wedding cake style, you can experiment with its look by decorating it with different flowers. As a result, it may be worth adding the favorite flowers of the bride and groom to the cake.
Though this cake design may be a little intricate, it's worth it for your special day. Just bear in mind that this recipe will be better suited to more experienced bakers. 
This traditional wedding cake is made with three stunning tiers. With its all-white aesthetic, this recipe makes a classic wedding cake that will pair phenomenally with a range of different wedding themes. It also has a timeless quality that will ensure that your cake never feels outdated. 
One of the benefits of following this recipe is that it makes a fruit cake. Fruit cakes are renowned for having a long use-by date.
As a result, this cake can be made well in advance of the wedding ceremony, which can help you to feel more relaxed before the special day. 
The cake is loaded with dried fruits, which have been perfectly seasoned with spices like cloves, cinnamon, and treacle. These seasonings are a great way of enhancing the flavor of these fruits. 
The layers of fruit case have been encased in marzipan and white icing, which are traditionally paired with fruit cakes. These cakes can then be decorated with white icings made from icing, which gives the dessert an extraordinary elegance. 
Up next, you might also want to make this three-tiered wedding cake if you're aiming for elegance. Supported by pillars, the tiers of this wedding cake have an avant-garde aesthetic. These numerous pillars add to the grandeur of the cake.  
Each of these three tiers consists of three individual layers. Between these layers is a creamy frosting, which is a great way of ensuring that the cake is perfectly moist. 
The cake itself is super simple to make. The recipe recommends using a cake mix, which should save time and effort when baking this wedding dessert.
This is an outstanding opportunity for customization, as you can use whatever cake flavors you desire. You could even use a different flavor for each layer. 
However, this simplistic cake has been made much more intricate thanks to the design of this recipe. It has been embellished with smooth and chocolatey white chocolate buttercream icing. 
This creamy frosting pairs beautifully with fresh strawberries. The addition of fresh fruit makes this recipe ideal for summer weddings.
Just make sure that you bake this pillar wedding cake close to the ceremony to keep these strawberries as fresh as possible.  
This pillared cake is ideal for special occasions, including weddings and anniversaries. The cake consists of multiple layers, which are cleverly held in place by pillars. 
The cake has a strong vanilla flavor thanks to the addition of vanilla essence. However, it also tastes somewhat nutty and fruity due to the use of orange zest and ground almonds.
As a result, this celebration cake has a deep and nuanced flavor that your wedding guests are sure to love. 
The layers of the cake are held together by apricot jam and an incredible icing that is flavored with vanilla and lemon zest.
This is a great way of retaining the moisture of the cake whilst also giving it a smooth and creamy texture. In addition, this is a wonderful way of adding to the fantastic flavor of the cake.
When ornamented with organic flowers, this recipe makes a truly breathtaking cake. This aesthetic will be especially charming during the spring or summer when a range of fresh flowers is in bloom.
The recipe also suggests using sparklers to add a touch of glitz and glamor to the wedding cake. 
To add to the grandeur of this cake, you can add additional tiers. To support these various layers, you should add more pillars to your cake. 
This decadent cake is made with two layers. Namely, it consists of an eight-inch chocolate cake and a 6-inch vanilla cake. These are two of the most popular cake flavors, meaning that your guests are bound to adore this cake. 
These layers have been covered in vanilla and chocolate buttercream to match the flavors of the cakes.
It has also been covered in a luxurious dark chocolate ganache, which makes the cake feel incredibly opulent. A drip ganache has been used to give the cake an interesting aesthetic.
To further decorate the cake, it has been flicked with edible rose gold and peach paint. Leftover buttercream and sprinkles have also been utilized to enhance the aesthetic of the wedding cake.
This recipe recommends using dowels. Essentially, dowels are a type of pillar that is used to support a cake with multiple tiers.
The recipe serves up to 45 slices. For weddings with a larger number of guests, you might want to make a celebration cake with an additional layer.
If you want to make a more simplistic wedding cake, two tiers will suffice. This two-tiered cake is perfect for smaller weddings, as it will feed a smaller number of people. Despite its slightly smaller stature, this wedding cake is super aesthetically pleasing.
The cake has a classic design that will seamlessly match a range of different wedding themes.
Thanks to this more straightforward design, this extraordinary wedding cake recipe is suitable for less experienced bakers. Even if you have limited baking skills, you can still make this elegant dessert.
The cake itself is bursting with fruity flavors. It has been made with fruits like prunes, currants, cherries, and raisins, making it ideal for fans of fruit cake.
These fruits have been perfectly flavored with scrumptious seasonings, such as mixed spice, honey, and citrus extracts.  
The dessert has then been topped with layers of marzipan and fondant icing, which pair nicely with the fruit cakes.
The addition of piers, ribbons, and fondant flowers and the perfect way to decorate these cakes. This is the perfect opportunity to add a touch of color to the wedding cake, which you can match to your color theme. 
If you want to make a classic wedding cake with two tiers, it's worth following this excellent recipe. The bottom tier is a 9-inch cake infused with vanilla extract, while the second tier measures 6 inches.
These cakes are then coated in buttercream frosting for a fabulous finish. This simple yet effective frosting requires just 5 ingredients, making it straightforward and inexpensive to make. 
Despite the simplicity of this frosting, the wedding cake looks truly stunning. This is thanks to intricate details like piped dots of frosting around the circumference of the cake, which look just like extravagant pearls. 
Like other recipes, this cake uses dowels instead of pillars. However, you can easily alter the recipe by adding pillars as a substitute for dowels. 
Last but not least, this final recipe makes a naked wedding cake. This refers to a unique cake design that uses minimal frosting so that you can see the structure of the cake.
Consisting of three layers, this recipe will help you to make a showstopping cake that is a worthwhile addition to your special day.
Seasoned with vanilla, this wedding cake tastes divine. It also looks marvelous when decorated with fresh flowers, which can be matched to the flowers at your wedding. 
This recipe uses dowelling, which you can substitute with pillars for a more elegant aesthetic.
Final Thoughts
There's just something so elegant and majestic about pillar wedding cakes. These cakes are typically multi-tiered, which sets them apart from the average cake recipes.
If you want to make a classic wedding cake, it's worth drawing inspiration from these beautiful wedding cakes. They come in a variety of gorgeous designs for you to try.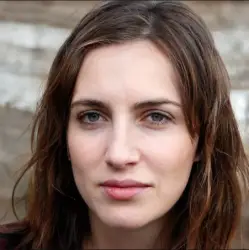 Latest posts by Anna Ingham
(see all)