If you've never heard of a Spanish bar cake before, it is a small, soft, moist, and delicious rectangular cake that was once a treat that could be found in each and every grocery store across America during the 1940s when it was first introduced.
These miniature cakes are still extremely popular, but not only in America as the rest of the world has also fallen in love with these delicate and delicious dessert options, with there now being many different recipes that put their own unique spin on this scrumptious bite-size cake.
Here are some of the very best Spanish bar cake recipes that you need to try out now that are sure to make this one of your new favorite desserts.
While this recipe uses many of the easy ingredients that are commonly used in Spanish bar cakes including egg, butter, and flour, it also features a few more of the spicier ingredients including cinnamon and nutmeg than other recipes do in order to ramp up the heat of the cake, making for a unique twist on the original recipe that is just as tasty and much more memorable.
This recipe also features walnuts and pecans sprinkled over the top and used within the mixture to give this miniature cake a slightly more solid texture, and with a few raisins thrown into the mix too, this is a spicy Spanish bar cake that can be prepared in no time and enjoyed any time of the year.
The delightfully nutty nutmeg icing that covers this cake is made from a combination of butter, vanilla extract, heavy cream, confectioners' sugar, and nutmeg to add a bit more of a chewy and crunchy texture to the cake.
The ingredients in this recipe have been carefully chosen to ensure that the cake never tastes too sweet and instead, remains moist with the raisins and nuts granting it a chewy and slightly fruity flavor.
If you like the idea of snacking on a Spanish bar cake that's a little crunchier than usual, but that still retains that slightly sweet and moderately fruity taste that these cakes are so admired for, you can't go wrong with this recipe that makes full use of some delicious nutmeg icing.
While this may look like an ordinary Spanish bar cake recipe at first glance, the vegetable shortening used in both the frosting and the cake itself really does take the flavor, and especially the texture of this scrumptious dessert to a whole new level.
Vegetable shortening is a common ingredient used to give baked goods a crumbly texture that breaks apart easily with each bite you take, and it works just as well with Spanish bar cakes, making them a lot easier to bite into and chew down on.
Depending on the ingredients used in a recipe, the frosting on Spanish bar cakes can sometimes put up a little bit of resistance and can be slightly too crunchy, and while a lot of people do prefer this, if you did want to make the cake a little softer and as moist as possible, this recipe that uses a delightful mixture of vegetable shortening and applesauce is an excellent option.
This recipe may use a good amount of allspice along with nutmeg and cinnamon to enhance the natural sweetness of the cake as much as possible, but it really is the icing that steals the show here.
Whether you choose to use fresh lemon juice or lime juice, mixing this with a few ounces of cream cheese, butter, and vanilla extract is an easy way to add a slightly more sour taste to the cake.
This works incredibly well with this cake specifically since the raisins and applesauce help to make the core of the cake already very sweet, so by adding some lemon and lime juice to the frosting, it makes for a combination of wonderful flavors that you need to try out.
While there are many new recipes that put their own unique spin on this delightful dessert dish, there's nothing wrong with kicking it back to the 1940s and enjoying the Spanish bar cake the way it was initially intended, with it having the perfect mixture of being soft and moist, while also having a very distinct spice that elevates the overall flavor tremendously.
The key to making this dessert as authentic as possible and giving it the soft and moist texture it was so beloved for is in the melted butter and the buttercream which is used as the frosting instead of cream cheese.
Both of these ingredients were originally used when the cake was first becoming popular in grocery stores all those years ago, and even now it tastes just as good with the cake becoming incredibly chewy, and while the raisins are still included, even they are dunked in warm water to add to the chewiness of the cake and its texture.
There are many Spanish bar cake recipes that will use butter to make the core as soft as possible, however, this recipe instead uses margarine as a substitute which has much less saltiness in its flavor, and while it may not be as smooth or creamy as butter, it still works perfectly to bring all the other ingredients together to make this cake a sheer delight for you and your friends to snack on.
One of the biggest reasons margarine works as such an effective substitute is due to how much healthier it is, specifically because it lacks the saturated fats that butter has in high amounts.
Instead, margarine is rich in polyunsaturated fats which studies have shown to be heart-healthy and able to reduce the chances of developing heart problems in the future, making it a healthy alternative that works just as well as part of a Spanish bar cake recipe.
If you don't want to deal with gathering a variety of extra ingredients and just want to stick to the basic Spanish bar cake recipe that will still give you that creamy flavor that it is so admired for, this recipe is easy to follow and is designed to help you whip up these small dessert cakes in just a few minutes.
This isn't to say that any of the necessary ingredients are missing from this recipe, in fact, it ensures to only include the must-have ingredients that are required to make a Spanish bar cake as spongy and tasty as it can be, and simply leaves out any ingredients that are seen as extra and that are only used to enhance the cake in one way or another.
Simply mix the ingredients together using an electric mixer, add in the raisins, and then proceed to bake, that's all there is to it.
This recipe is simply a Spanish bar cake that uses a lot more applesauce than usual, making it the perfect recipe if you enjoy the slight fruitiness that is offered in this dessert from the raisins, and want to add even more of it to the overall flavor.
The extra applesauce used in this recipe also helps to make the cake a little more creamy than crumbly, giving each bite that melt-in-the-mouth texture that is almost caramel-like in how it tastes.
For something a little more creamy and fruity than usual, try out this delicious and easy-to-make applesauce Spanish bar cake today.
While many Spanish bar cake recipes will include one or more ingredients that contain gluten such as particular kinds of nuts or candies to enhance the sweetness of the cake itself, this recipe instead uses a lot of the essential ingredients while ensuring that nothing included in the recipe contains any gluten, making it entirely safe to eat for people who might be allergic or are undertaking a gluten-free diet.
This makes this cake a little healthier overall than many of its counterparts, and while it can be easy to think that this diminishes a lot of the flavor and natural taste that the cake is so beloved for, it still features a good amount of lemon juice, butter, and cream cheese which are used for the frosting, making for a light, vibrant and exciting dessert recipe that holds off on a lot of the extra ingredients which is a little healthier but still just as enjoyable.
Summary
While they may have been the talk of the town several decades ago when they were first introduced, Spanish bar cakes have gone on to take the world by storm for how downright delicious and easy to make they are, and because of this growing popularity, it means that there are more than a few recipes you can try out to make these delightful cakes just the way that you want them.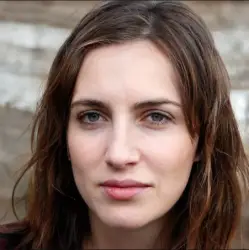 Latest posts by Anna Ingham
(see all)