A lot of people think that you have to order your wedding cake from a professional bakery and it will be very expensive.
However, certain grocery stores offer wedding cakes at very reasonable prices. If you are looking for a wedding cake to suit a smaller budget then you should definitely consider ordering it from a grocery store. 
We have put together this useful guide to tell you everything you need to know about ordering a wedding cake (see also: How Much Notice Do You Need To Give For A Wedding Cake Order?)from a grocery store, to make sure that you have a positive experience. 
What Do You Need To Know About Grocery Store Wedding Cakes? 
Ordering a Wedding cake from a grocery store is a great option for many reasons, but what do you need to know beforehand to ensure it all works out perfectly? Keep reading to find out more. 
How Much Is A Wedding Cake From A Grocery Store? 
One of the main reasons that people choose to buy their wedding cake from a grocery store rather than a wedding cake supplier is the cost.
Ordering a custom cake from a bakery or wedding cake specialist can be very expensive. Depending on the grocery store you choose, you could save hundreds of dollars. 
A wedding cake from a grocery store is usually between $50 and $100 dollars. It will depend on the size of the cake you order and what style of cake you choose.
This is at least $200 dollars cheaper than most custom wedding cakes from bakeries. Some custom wedding cakes will cost over $1000. This makes grocery store wedding cakes a perfect option for brides on a tight budget.
It can also help you to make up for other areas of the wedding where you might have gone over budget. 
How Far In Advance Do You Need To Order Your Cake? 
When you order a custom wedding cake from a baker or a specialist cake provider, you will need to order it long in advance.
Some bakeries book up over 12 months in advance, especially during peak wedding season. With most grocery stores, you only need to give 6 to 8 weeks notice.
This is ideal if you have left it too late to order from a bakery or you have a last minute issue with your supplier. If you want to make sure you get your first choice then it might be better to order about 4 months in advance. 
What Options Do You Have When You Order A Wedding Cake From A Grocery Store? 
The options you have will depend on which grocery store you choose to order from. A lot of people are under the misconception that the only cakes you can order from grocery stores are sheet cakes with tacky decorations.
This is not not the case at all. Most grocery stores give you the option to have a 2 tier, 3 tier or 5 tier cake. 
The amount of flavors available and the design options will depend on which grocery store you choose. You will probably be able to have a few color choices and flavor combinations.
You should compare the options in all of the grocery stores in your local area to see which one gives you the best choices and suits what you are looking for. 
Don't forget, you can add your own touches to your grocery store wedding cake.
Some people choose to order a simple wedding cake and decorate it with flowers that will match the bouquet or the centerpieces. If so, make sure you tell your florist so they can include extra flowers in your order. 
Which Grocery Stores Are The Best For Wedding Cakes?
If you are interested in ordering a wedding cake from a grocery store but you're not sure where to look, we have some recommendations for the best stores.
You should check the reviews of your closest store to make sure that other customers have had a positive experience. Don't forget you can also ask your local independent grocery stores what they can offer you as well. 
You might be surprised to find out about the wedding services that Costco offers.
Not only do they sell wedding cakes, they also offer bouquets, engagement rings, wedding rings, honeymoons, wedding gifts, catering and more.
You can check online or go to your local Costo and talk to the team about your options. Costco is one of the cheapest grocery stores for buying wedding cakes, so if you are on a tight budget this is a great option. 
Safway has a great bakery section with lots of different cakes. You can also speak to their bakery team about wedding cake (see also: Do Bakeries Charge More For A Wedding Cake?)options and customizations.
The cakes are delicious and affordable, so you should consider ordering from your nearest Safeway. There are thousands of safeway stores located across 19 states. 
There are Publix grocery stores in Florida, Alabama, Georgia,South Carolina, Virginia and Tennessee. If you live in one of these states then you should definitely think about getting a Publix wedding cake.
There are plenty of different options for customization and you will be blown away by the quality of the cakes, especially considering how reasonable the prices are!
Whether you want a strawberry cake, a marble cake or something more fun like a confetti cake, you will be able to find something that suits your needs. 
Walmart is well known for having a fantastic bakery, so it is no surprise that their wedding cakes are some of the best you can get from a grocery store.
Whether you are looking for a tiered wedding cake, cascading cupcakes or a classic sheet cake, there are lots of options that you can choose from with different flavor sponges and frostings.
They don't have a tonne of design choices, but they are great at piping buttercream and you can easily make it look more impressive with some flowers (see also: How To Make Buttercream Flower Cupcakes)or fresh fruit. 
Whole foods have a great selection of celebration cakes, including beautiful wedding cakes. Whether you want a sheet cake or a multi tier cake, they will have an option that you will love.
Whole Foods have some of the best flavors available from a grocery store, including lemon and raspberry or peanut butter and chocolate.
You can also order a vegan wedding cake. Your guests will never know that your wedding cake is from a grocery store and not a professional bakery. 
Sam's club is a members only grocery store. If you are a member then you will be able to order one of their wedding cakes.
You might want to become a member just for that reason. There isn't a massive range of choice, but you will be very impressed with the quality.
You can choose from chocolate or vanilla for the sponge, and your local Sam's Club will be able to take you through the frosting options. You can choose from a tiered cake, a sheet cake or cupcakes. 
Summary 
Ordering your wedding cake from a grocery store is a great option for couples on a budget. You will be able to get a professional, delicious cake for a very reasonable price.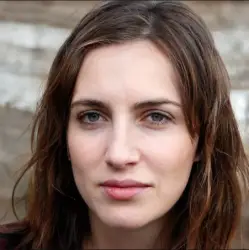 Latest posts by Anna Ingham
(see all)