We all love a delicious drink of soda, with its fun fizziness and its wide range of different flavors available, but what if you could combine it with a cake?
That's right, if you want an easy way to give your cakes mouth watering flavorings, then adding a flavored soda into the recipe mix is the way to do it!
However, there are loads of different soda cake recipes out there, due in part to how many different types of soda there are.
How can you find the best soda cake recipes for you and your tastes? How can you narrow them all down?
Well, we've done the work for you! In our tasty, bubbly guide below, we've got a list of 10 tasty soda cake recipes to make today(see also: 10 Tasty S'mores Cake Recipes To Make Today).
With each one, we've got a breakdown of the delicious cake and a look at some of the ingredients you'll be working with to make it.
Whatever your taste in sodas, you're sure to find a cake you love here! Read on!
10 Tasty Soda Cake Recipes To Make Today
First up on our list is a cake that uses a true classic of soda: cola. Cola, from brands like the famous Coca-Cola, has a unique and very specific flavor to it.
This taste comes from a combination of elements like cinnamon, vanilla, citrus oils, and other types of flavorings, as well as being sweetened.
It all goes to make a drink that's become enormously popular all over the world, and now you can have a cake version of it!
You'll need just two ingredients for the cake, too, making it ridiculously easy! A can or bottle of your chosen cola-flavored drink, and then a box of chocolate cake mix.
That's right, this cake is chocolate, whose rich texture and flavor really pairs well with the unique taste of the cola! 
After that, it's simply a case of following the recipe and substituting cola for the water, oil, and eggs that are usually added into the packaged cake recipes.
After just 35 minutes of baking time, you'll have a moist and fluffy dessert delight to enjoy.
Next on our list is the deliciously fruity strawberry cream soda cake.
Everybody loves the fruity and sweet flavor of strawberries, and you might be surprised to find that they go really with the vanilla-esque, creamy fun of cream soda. 
This cake also requires just two ingredients and takes only 5 minutes to prepare, both facts which make this a super easy cake to throw-together on a spontaneous whim.
One of these ingredients is a box of strawberry cake mi, and the other is a can of cream soda pop. Of course, you can also spray some whipped cream on top of the cake at the end too.
The cake mix is added into a bowl, and then  the cream soda is poured into it too, with everything being mixed together.
This creates a lovely batter that can then be baked. 
Orange soda is a great drink thanks to its deliciously tangy, sharp citrus hit of orange. So why not add that sharp, tasty flavor to a cake?
After all, orange cakes are already a thing, and they're really tasty! 
This orange soda cake takes only a few ingredients and is ridiculously easy to make.
You'll need a box of vanilla cake mix (vanilla flavored sponge will go really well with the strong taste of orange!), a can of orange soda, and then some orange gel food coloring and a teaspoon of pure orange extract.
Oh, and some whipped white frosting for a great topping! If you don't have any pure orange extract, you can use some fresh orange zest instead.
As you can see, there is plenty of orange used in this cake, which helps to give it a really strong fruity flavor.
Simply follow the instructions in the recipe (this cake should take only 10 minutes to prepare), and then let it bake for 35 minutes. Delicious! 
Up next on our list is this lemon lime soda cake, which you'll probably like if you liked the orange soda cake, because this is similarly citrus-heavy and sharp!
On top of that, it's very fluffy and light, which makes it very easy to have a slice…or two!
In order to make this cake, you'll only really need two key ingredients: a box of lemon cake mix and then a bottle of lemon lime soda.
As you can see, the cake sponge itself is going to be lemon, which is already an incredibly popular and delicious cake flavor.
However, the lemon lime soda pop helps to double the lemon flavor, as well as add some sour, sharp lime into the mix. 
Of course, you can make it even fruitier if you want, because the recipe includes the option to add lemon and lime zest to the mix too.
Finally, you also have the choice to add a whipped topping too, which contrasts really well with the soft sponge.
All of the cakes we've looked at so far have been really simple to make, but this delicious white chocolate raspberry cream soda cake is going to take a little more effort to make.
This is no bad thing, though, because it's more than worth it!
The recipe involves three different parts. The first is the cake itself, which is made with a vanilla cake mix, water, eggs, oil, and a box of white chocolate pudding (sickly!).
The second is a jello mix, which is what will add the raspberry cream soda aspect to the cake!
However, this isn't done with a raspberry-flavored cream soda, rather a can of cream soda mixed with some raspberry jello and water. 
Finally, the third piece of the recipe is a frosting made of white chocolate marshmallow cream!
That's right, this fruity, soda-flavored sponge even has a special frosting that contains cream cheese, marshmallow cream, and more. 
Cherry is another classic soda flavor, and this delicious cake uses cherry cola to give the soft sponge the unique, strong flavor of cherry!
Cherries have a brilliant blend of sweetness and sourness, and now this cake has that same flavor, although it's also mixed with the unmistakably rich and sickly taste of chocolate cake too.
There are lots of different ingredients to this cake because it's such a complex desert, with so many different layers and flavors.
With that being said, it's obviously worth the time and effort – just look at it! The cherry cola is used in both the cake sponge itself and the frosting that goes on it.
Every recipe that we've looked at so far is for entire cakes, but these wonderful grape soda-flavored cupcakes are perfect bite-sized treats that are a great pick if you're feeding a party of guests.
They'll keep coming back for more!
You'll need a handful of ingredients to make these quick treats, which take just 10 minutes to prepare and 20 minutes to bake.
The grape flavor is achieved thanks to a can of grape soda, though there is also some grape Jello that helps add to it!
A very popular version of soda is the diet version, which offers the same great taste but with less sugar, thanks to the inclusion of sugar substitutes instead.
As a result, this cake is sure to be less sugar-heavy than others on this list, making it a great choice if you're trying to enjoy delicious desserts but with less sugar!
As for the ingredients, it's ridiculously simple, using just two! You'll need a box of cake mix and a can of diet soda.
You can use any type of cake mix you like, meaning that you can give this cake a chocolate, vanilla, or any other flavor edge!
These fabulously fruity cupcakes have a strong apple flavor to them, making them really refreshing and sharp.
Though the recipe uses a sparkling apple juice, this is very similar to an apple soda, and you can just use one of those instead. 
Besides the apple soda, you'll also need eggs, sugar, baking powder, desiccated coconut, and some sifted cake flour.
The last entry on our list is this mouth watering Sprite cake. Sprite is one of the most famous soda brands, and it has a classic blend of lemon and lime to its flavor.
As a result, this is similar to the lemon lime cake we looked at earlier – but this is even easier! 
You'll need just two ingredients: a box of strawberry cake mix and a can of Sprite.
The combination of strawberry and Sprite is genius, pairing the fruity freshness of strawberry with the sharpness of the lemon and lime.
Final Thoughts
There's loads of soda cake variations – use our list to find your favorite!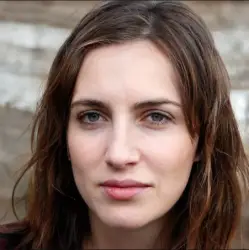 Latest posts by Anna Ingham
(see all)