Baking a cake with Jello is one of the best ways to bake a cake, because it gives you the chance to have delicious desserts of a whole variety of flavors.
With so many different Jello flavors on the market, the cake possibilities are endless, and the use of Jello itself makes things so much quicker than getting those fruity flavors from other ingredients. 
However, with so many different types of Jello cake to make, it can often be difficult to narrow the choices down and find the cake recipe that's going to be best for you. 
Well, we've done the work for you! In our tasty guide below, we've got a list of 10 scrumptious Jello cake recipes to make this weekend.
Whatever your tastes, you're sure to find recipes in our list that you just love. Get baking!
10 Scrumptious Jello Cake Recipes To Make This Weekend
We're starting our list off with this delicious strawberry Jello poke cake.
Not only does this tasty cake have a wonderfully sweet strawberry flavor to it, thanks to the Jello, but it's also got an extra level of moistness due to its poke design.
For those who don't know, a "poke cake" is exactly as it sounds! It's a typical cake that has loads of holes "poked" all over it.
These aren't just for the visual aesthetic, though, because a filling is added to the holes when the cake has been baked, and that extra filling makes the cake supremely moist. 
In this case, the Jello mixture is poured onto the cake, allowing it to seep into the sponge and holes.
This is a super easy Jello cake to make because it requires only five ingredients. The key one is the strawberry Jello package, but you'll also need 6 eggs, a cup of flour, some white sugar, and a couple of cups of Cool Whip.
The eggs and sugar are beaten together, then the flour is added, creating the batter. The batter is then baked into a cake, which you poke holes into after it's finished. Finally, the Jello mixture is poured in!
Next up on our list is this wonderful raspberry Jello cake. However, this isn't just a simple raspberry flavored cake, because it actually consists of multiple layers.
The bottom layer is the cake sponge itself, but then there's a layer of totally juicy raspberry Jello mousse on top of it, and then a raspberry Jello topping laid on top of that – with real fresh raspberries sitting inside it!
Since this has so many stages, and the Jello mousse will need some time to set, this recipe takes about 3 hours to make.
However, very little of that will actually involve the preparation, so don't be put off! Just make sure to plan ahead and put the time aside if you know you're going to be making this.
The recipe begins by making the raspberry Jello mousse, which is made from a combination of raspberry Jello and a thawed tub of Cool Whip. Then, while that's setting, you can make 
the cake and the simple syrup. The cake requires just four ingredients, making it super easy. You'll need 4 large eggs, some vanilla extract, half a cup of all-purpose flour, and some granulated sugar. 
By the end you'll have a fabulously fruity strawberry Jello cake, with soft sponge and creamy mousse. 
Orange flavored cakes are especially delicious, with their refreshing burst of citrus flavor, and this orange Jello cake is no different.
The soft sponge complements the sharp orange taste really well, and the recipe includes an orange icing that goes on top of it too, which gives the cake an extra sticky sweet bonus.
You'll only need a handful of ingredients for this whole recipe.
For the cake itself, the bulk of the work is done with an orange cake mix (you can also use a white cake mix, but don't you want maximum orange?), but eggs are also essential.
In addition to those, you'll need vegetable oil and water. What are we forgetting? Oh yeah, a packet of orange Jello! This key ingredient makes flavoring your cake extra simple.
As for the icing topping, it's an incredibly simple blend of powdered sugar and some juice squeezed from 2 fresh oranges.
As you can imagine, it's a sweet and sticky topping, but one that will give the cake real texture – and add to its orange flavor. 
With an intriguing title like that, you'll be wondering what flavor Jellos are used in this Christmas-themes Jello poke cake. Well, you have a bit of choice.
Basically, the cake uses a green jello mix and a red jello mix in order to give it a Christmas color scheme – think of a green Christmas tree and red baubles, only edible! 
While the green Jello is a lime Jello mix, you have a choice of what you use for the red one: either strawberry or cherry. Cherry seems particularly Christmas-y to us, but either will be delicious!
Besides those two Jello mixes, the ingredients also include a white cake mix, some Cool Whip, and plenty of Christmas-themed sprinkles to top it all off.
This Jello cake is a great pick as the dessert for your Christmas dinner!
Apricot is a great flavor for a cake, with its beautifully fruity blend of tartness and sweetness. This apricot Jello cake uses only a handful of ingredients, and is brilliantly simple to make.
For the cake itself, you'll need your packet of apricot Jello, as well as some yellow cake mix, 4 eggs, some lemon extract (to give it the slightest citrus hint!), and some oil.
The Jello is dissolved in boiling water, while making the cake will be supremely simple thanks to the cake mix. 
This apricot Jello cake also has a delicious glaze on top, which is made from orange juice, powdered sugar, and butter.
You might have expected the glaze to also be apricot, but you'll find that an orange topping pairs really well with the apricot sponge beneath it!
Next up on our list is this tangy, delicious lemon Jello cake! You'll find this tasty dessert to be super moist and soft, and it's very easy to make too. 
When it comes to making the sponge cake itself, you'll need both lemon Jello mix and a box of lemon cake mix.
As you can tell, this means the cake is going to be very lemon-heavy! You'll also need eggs, water, and vegetable oil.
The cake has a sticky glaze topping, too, which is made from a mixture of lemon juice, lemon zest, and powdered sugar. That's four separate lemon-based ingredients in all! This is one seriously citrus cake.
If you really loved the lemon flavor of the previous Jello cake recipe, then you'll love this twist on the classic, which includes a blend of both lemon and lime.
These are two sharp, tangy flavors that go seriously well together, so this is a great dessert! 
This easy cake takes just 20 minutes to prepare and a further 25 minutes to bake, and it requires a small handful of ingredients.
You'll only need lime Jello for it, because the lemon flavor comes from the lemon cake mix that's used.
This is another great poke cake for our list, only this moist treat is cherry flavored. The taste of cherry is one of the best fruit flavors out there, and you won't be disappointed with this sweet and sour cake!
The recipe mentions using cherry gelatin, but this is just cherry Jello, so don't worry.
Besides that, there's quite a lot of other ingredients you'll need, but the cake will still only take 10 minutes to prepare despite the large list. Better yet, it's got a great frosting!
This pineapple Jello cake is a great mix of sweet and refreshing, with just a hint of tartness too. Lovely!
For the cake, you'll need a box of white cake mix, as well as some pineapple Jello. However, this isn't the only pineapple flavoring you use, because the recipe also requires a can of drained pineapple chunks.
Besides all these, it needs some Cool Whip and shredded coconut – which pairs really well with pineapple.
We're finishing our list with this fruity and refreshing grape Jello cake! 
You'll need a box of grape Jello for this, as well as a box of white cake mix, some eggs, water, oil, and (thawed) frozen whipped topping.
It's a quick and easy cake to make, and you can even add sliced kiwis or strawberries in order to make it even fruitier!
Final Thoughts
Jello cakes allow you to easily make delicious cakes in loads of different flavors – use our list to find the best!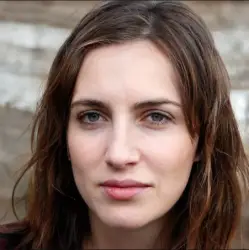 Latest posts by Anna Ingham
(see all)