When it comes to finding new and interesting cake recipes, many people try to find recipes based on the ingredients that they already have in their kitchen and pantry.
Of course, if you're an avid baker, then you're already likely to have the basics needed for cake making, such as butter, flour, and eggs, but what about the more niche ingredients that require a specific recipe to use them in?
One of these ingredients is pistachios, members of the cashew family, these nuts are super healthy and are full of fiber and unsaturated fats, which is why so many people eat them when they're looking to make their diet healthier.
But what happens when you don't end up eating the pistachios, you can't let them go past their use-by date, so what do you do? Turn them into a cake of course!
Pistachio cake is one of the most popular cake flavors out there, and in this list, you'll find some of the most delicious pistachio cake recipes to make at home.
Tasty Pistachio Cakes To Make Today
If you've got some pistachios and want to give making a delicious cake a try, then this recipe is going to be perfect for you, no matter whether you're an experienced cake maker, or just trying it out for the first time, there are no complicated ingredients or methods involved with the cake-making process here, so it should be a breeze to make.
The texture of this cake is incredibly light thanks to the use of cake flour and egg whites, and it's the combination of almonds and pistachios that really helps to provide the cake with its distinctive and delicious flavor.
The cream cheese frosting on top might seem difficult to make, but we can assure you that it's actually really easy, and it's a good skill to learn if you've never had the opportunity to make it before too!
What happens when you want to make a delicious pistachio cake, but you don't quite want to make a cake with big slices?
Well rather than baking your usual sponge cake, you make these adorable little pistachio cakes instead.
Perfect for parties or picnics, these little cakes contain all of the deliciously nutty flavors that the first recipe did, but in a much smaller form, even down to the addition of the amazing cream cheese frosting found on top of these cakes.
So, for the perfect addition to your afternoon tea-time spread, or for the perfect buffet dessert option, these little pistachio cakes are definitely a great way to experience all of the flavors of the big cake with just half the portion size!
Sometimes it seems as though loaf cakes don't quite get the appreciation that they should do, and there's a lot to love when it comes to this super tasty lime and pistachio loaf cake.
For starters, there's the amazingly fluffy and light sponge, which is due to the use of margarine, instead of butter.
Then there's the sponge's taste, which is full of the incredibly zesty lime, and the (literal) icing on the cake is the cream cheese frosting which coats the top of this tasty loaf cake.
Another great thing about this cake is how simple it is to make, so if you're looking for another pistachio cake that is easy to make, but want an alternative from a traditional sponge, then this loaf cake is an excellent choice.
If you want to raise the standards of your pistachio cake to another level, then this is most certainly the recipe to choose, made using a homemade pistachio paste, this incredible cake also features a deliciously tart filling, with the sweet raspberries complimenting the incredible French buttercream to create what has to be one of the ultimate summer picnic cake recipes!
Many people who haven't tried pistachio cake before don't quite realize just how distinctive the taste is, and that earthy and nutty flavor really shines through with this recipe as it doesn't rely on any artificial pistachio flavorings for its taste, so you can really savor the deliciousness of this cake!
So, for one of the most decadent pistachio cakes out there, this recipe is the one to use!
There's no doubt that pistachio cake is amazing, but when it comes to this recipe, what makes it so special is the combination of the incredibly light and flavorsome sponge alongside the super rich Italian meringue buttercream.
If you're quite new to baking, then this recipe might seem a little bit daunting to make at first, but as long as you follow the instructions properly, you should have no problems replicating this delicious cake for yourself at home.
This recipe is a great one to use if you're not a fan of cream cheese frosting for whatever reason, as some people do find that it is slightly too heavy for their liking when it comes to pistachio sponges, which is why the Italian meringue buttercream makes for such a good alternative!
With the earthy and rich flavors that pistachio provides, it's no surprise that it often gets used alongside different types of fruit, and in this case, this recipe is for a pistachio and lemon syrup cake, (see also: 10 Tasty Valentine Cake Recipes You'll Love To Make)so if you love the taste of a zesty lemon, then you're definitely going to need to try this recipe out.
You'll need a mixer in order to successfully replicate the batter from this recipe, but if you're going to be baking on a regular basis, then a cake mixer is certainly worth investing in, as it'll help to ensure that your sponges always come out light and fluffy whilst remaining moist.
The lemon syrup which is drizzled over the top of this sponge helps to lift the flavor of this cake perfectly, and it's guaranteed to get plenty of compliments when served alongside a scoop of vanilla ice cream!
Another pistachio cake with fruit included, but this time the recipe also calls for the addition of almond nuts too, which helps to bring an additional sweetness to the cake, and the cranberries will be sure to help lift the sweetness even more thanks to their tarty flavor.
So, if you're looking for a cake that is going to satisfy your sweet tooth, then this cake will definitely go down a treat.
Like most recipes, you'll need to process your pistachios in a food blender before adding them to the mixture, so if you wanted, you could always ground your pistachios in advance and store them in a container until you're ready to use them.
If you need to, this cake is also suitable for freezing, so you can make it ahead of time for parties and dinners too!
Pomegranate isn't an ingredient you see commonly used in cake making, however, we have to admit that they work perfectly as a topping for this delicious pistachio cake, and they sit perfectly on the greek yoghurt used to top the cake, so if you're looking for a slightly healthier alternative to the more indulgent pistachio cake recipes, then this might be an option worth looking into.
So, for one of the best summer cake recipes, (see also: 10 Tasty Toffee Cake Recipes You'll Love To Make)give this one a try, we promise you won't be disappointed with the immense flavor and incredible texture!
It might be a mouthful to say, but you can be sure that even the smallest bite of this incredible cake is going to leave you speechless, the inclusion of the white chocolate chips to the batter means that every bite provides that delicious sweetness, which is complimented so well by the earthiness of the pistachios, and the spice of the cardamom.
The icing sugar dusted across the top of the cake is also another great inclusion in this cake recipe, and you can be sure that this cake will be well received by friends and family if you plan on serving it as a dessert option, and we'd definitely recommend serving it warm alongside some heavy cream or fresh vanilla ice cream.
If you're going to be serving this cake at a party, you should definitely make sure you make more than one, as we can guarantee that people will be asking for a second slice of cake!
Conclusion
We hope you've enjoyed our list of some of the tastiest pistachio cake recipes (see also: 11 Amazing Bourbon Cake Recipes To Enjoy)that you can make today.
All of these recipes are simple to follow, so even if you're not a regular baker, you should still be able to try your hand at making a delicious pistachio cake!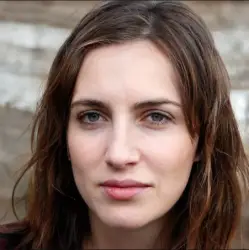 Latest posts by Anna Ingham
(see all)