Are you looking for a pineapple upside down cupcake recipe? Maybe you want to try pineapple upside down cake as cupcakes and don't know where to start?
Or are you curious and want to know more? Whatever your reason might be, we are here with the answers for you!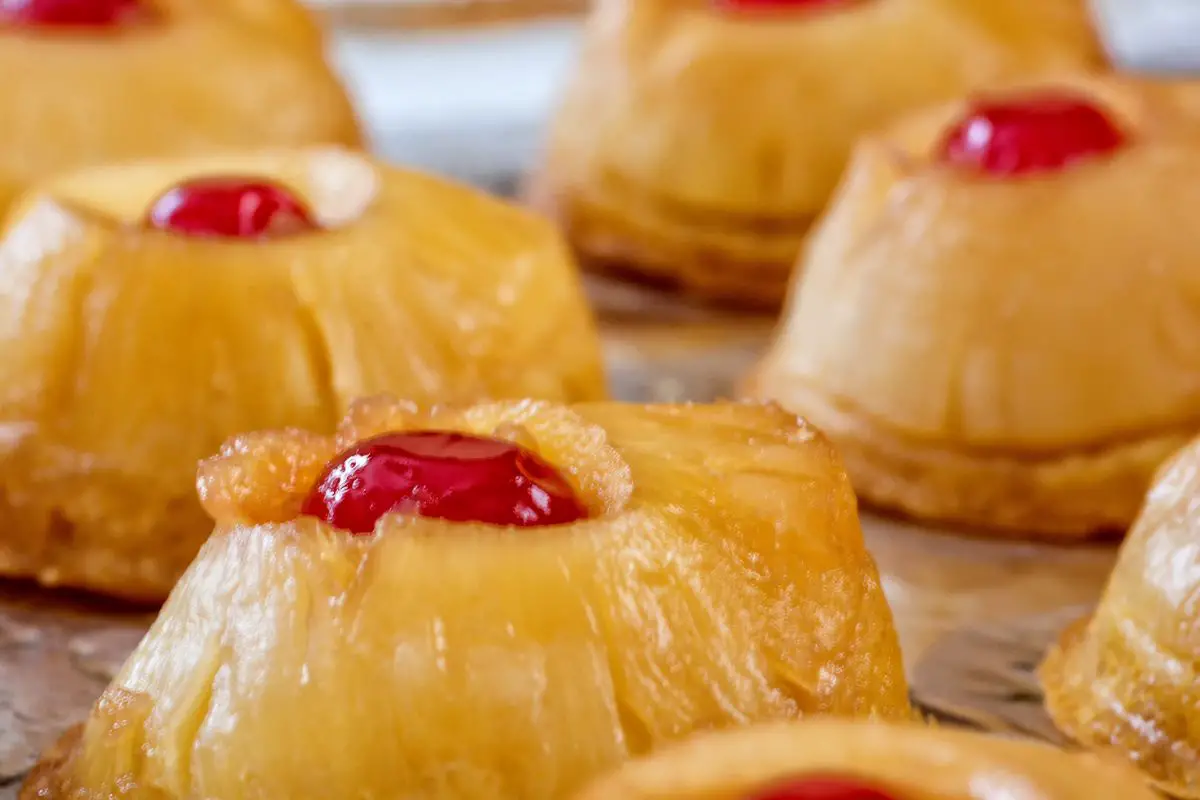 Finding the perfect recipe for pineapple upside down cupcakes can be tricky, especially if you have never made them before.
You head online for some answers, but are met with conflicting and confusing recipes, leaving you unsure who to trust or where to turn.
Disappointed and frustrated, you start to wonder if you will ever find the perfect recipe for your pineapple upside down cupcakes. 
Well, no more! Today, we are here with the answers you need. Keep reading to find 10 tasty pineapple upside down cupcakes you can make this weekend! By the end of today's article, you will be a pineapple upside down cupcake pro!
Let's dive straight into our list and find your perfect recipe today. 
First up, we have this delicious recipe for you! These pineapple upside down cupcakes are super easy to make, and will take less than one hour! You can enjoy 24 delicious cupcakes that are wonderful for family parties or evenings with your friends.
The use of pineapple cake mix makes this recipe super easy to make! It also saves on the amount of ingredients you need, keeping the cost down.
You can make the cake from scratch if you want, but the mix is so good, we don't think you need to! The steps are easy to follow too, allowing you to make the cupcakes with minimal stress!
Here, we love a stress-free baking sesh, giving this recipe two thumbs up from us! 
For the vegans in the room, we have a fantastic recipe for you! The recipe is super easy to follow, by swapping the milk for coconut milk you can enjoy vegan-friendly cupcakes that your friends and family will love!
We bet they won't be able to tell they are vegan! The pineapple works with the flavors in the coconut milk too, although you could use soy if you prefer.
Along with being vegan, the cupcakes are also gluten-free (provided you use the right flour) and nut-free! If you are making cupcakes for anyone with allergies, these cupcakes will give you peace of mind that they are safe to eat.
The steps are simple to follow and with a total time of 40 minutes, these cupcakes can be made easily, no matter how busy you are! 
These delicious pineapple upside down cupcakes are made entirely from scratch. Don't worry, the recipe is easy to follow, and you'd never think you are baking cupcakes from scratch!
Although the recipe makes 12 cupcakes, we found it super easy to double the quantity and enjoy 24 delicious cupcakes. It's super easy to scale the recipe up or down to suit your needs. 
The cupcakes don't take long to bake too, allowing you to enjoy them in no time! We recommend taking care when removing the cupcakes from the tray. It can be a little hot to handle, even after being out of the oven for a while.
Keep your oven mitt close to hand, and ensure you allow plenty of time for the cakes to cool before you remove them! 
If you or any of your guests are gluten-free, this is the cupcake recipe for you! Thanks to the use of gluten-free yellow box cake mix, the cupcakes are super easy to make. Just make sure you purchase the gluten-free box! 
These are some of the fastest cupcakes on today's list, with a total time of 30 minutes! From preparation to eating, that's fantastic! If you are short on time, this is the ideal recipe for you.
The steps are easy to follow too, in just nine steps the cakes will be cooked and ready to consume! 
We recommend allowing them to cool fully before removing and eating them to reduce the chances of hurting yourself. After all, you don't want to burn yourself! 
If you are looking to mix things up, these chocolate pineapple upside down cupcakes are fantastic! The chocolate sponge is rich and moist, and pairs with the pineapple slices beautifully!
Don't forget to add the chocolate chips to the mix too, so you get lovely melted chocolate with every mouthful. 
We used some extra chocolate chips too and used them to sprinkle on top of the cakes once they were cooked. It added another layer of decadence to the cupcakes and made them a crowd pleaser with our friends. 
The recipe is divided into topping and cake sections, making it easy for you to follow. Even if you haven't made cupcakes before, you should find this recipe easy to follow. 
Don't want to make a whole cake but want something bigger than cupcakes? This jumbo pineapple upside down cupcake recipe is perfect for you!
These cupcakes are made in a jumbo muffin tin, giving you lots of cake to enjoy (see also 'How To Make Funnel Cake')! If you don't have a jumbo muffin tin, you can pick them up in most stores or online at a reasonable price. 
The cakes themselves are super easy to make, you only need four ingredients! Compared to others on today's list, that is a tiny list of ingredients! Not only does that make it easy for you to make the cupcakes, but it keeps the cost down too! 
The cakes are made in 25 minutes, following six easy steps. These will look a little different from other pineapple upside down cakes, as the recipe calls for crushed pineapple.
We were skeptical at first, but the end result was fantastic and tasty! Be sure to try them today!
These pineapple upside down cupcakes are the perfect version of the cake to make today! Topped with maraschino cherries, these cakes are super tasty!
Instead of featuring pineapples, the cakes are made with pineapple juice and crushed pineapples! It's a great alternative for anyone that doesn't want large chunks of pineapple in their cake. 
It's an unusual twist, but one that works well. The cakes are lovely and moist, with plenty of pineapple flavor! Crushed pineapple adds a different texture and is one that you should try!
The use of cake mix in this recipe means the cupcakes are super easy to make and can be done quickly too! What more could you want from a recipe?
You might have noticed that the other recipes on today's list don't have cupcake liners, but instead, you add some oil to the cupcake trays to line them.
Well, this recipe is slightly different. It required cupcake liners, removing the need for you to oil the tray. It's a fine recipe for those that don't want to use additional oil when making their cupcakes.
Plus, the liners make it easier to remove the cupcakes and travel with them.
The recipe also calls for frying the pineapple. We know it sounds a little odd, but by frying it with its juices, you can caramelize it, giving the pineapple enhanced flavor and sweetness.
We can't believe we had not tried it until this recipe! You should get a thick sauce that will intensify the flavors in your cupcakes. Trust us, this is a recipe you will want to try! 
Betty Crocker always has fantastic recipes, and this cupcake recipe is no exception! You get 24 tasty pineapple upside down cupcakes that can be made in four easy steps.
Thanks to the use of cake mix, you don't need to worry about lots of ingredients or simple steps! Just make the cake mix as the box states and you are good to go!
If you don't want to use pineapple rings, try crushed pineapple. Crushed pineapple can be easier to work with than pineapple slices, so it's worth considering using it if you've had issues with it before. 
Finally, we have these delicious sugar-free pineapple upside down cupcakes! If you are trying to cut down your sugar intake or need sugar-free cupcakes, this is the recipe for you!
The recipe calls for a sugar-free box of yellow cake mix, making it super easy for you to make! 
You can enjoy 24 cupcakes in less than an hour, making it the perfect snack or dessert to enjoy! Make sure you check that the sugar replacements you are using are sugar-free (see also '15 Best Sugar Free Desserts To Make Today'), especially when purchasing your apple sauce! 
Final Thoughts 
And there you have it, ten tasty pineapple upside down cupcake recipes for you to try! Whether you want to make a traditional pineapple upside down cake, a vegan one, or add a modern twist to the recipe, we have a cupcake recipe for you!
Why not try one today and see how it turns out?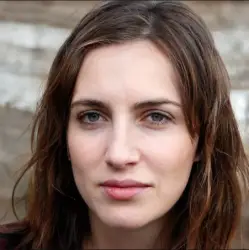 Latest posts by Anna Ingham
(see all)