Japan is known for many things: culture, ramen, and anime – to name a few. However, did you know that they have an impressive cheesecake scene, too?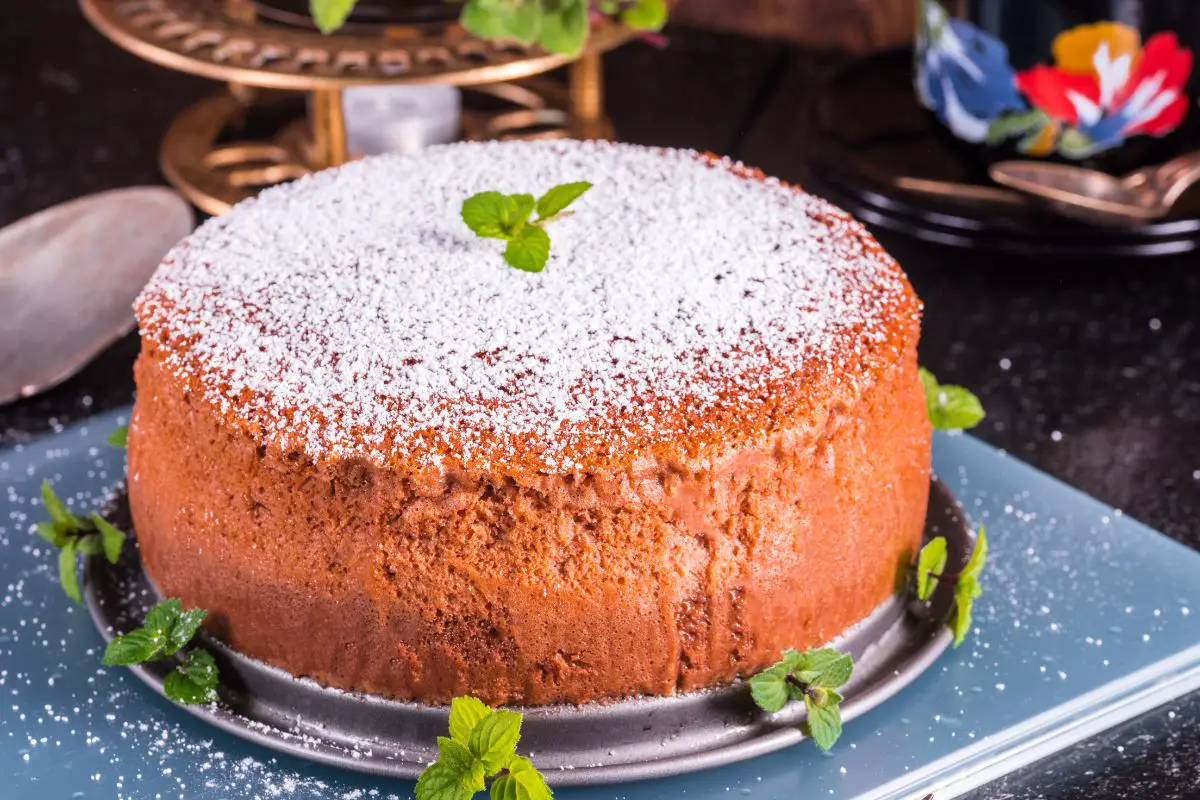 Although forget everything you know about the traditional American cheesecake – Japanese cheesecakes are on a whole new level!
In fact, they are completely opposite. Instead of a dense, thick filling, you're rewarded with a light and airy one that melts on your tongue.
If you are new to Japanese cheesecakes and have no clue where to begin, we'll come to the right place.
With this in mind, this article will explore 10 scrumptious Japanese cheesecake recipes (see also: 10 Scrumptious Eggnog Cheesecake Recipes You Will Love)that you'll want to make this weekend.
Japanese cheesecake, otherwise known as Japanese cotton cake, jiggly cake, or soufflé cheesecake, is a light and bouncy confection, containing similar ingredients to the traditional cheesecake recipe. Although, it is much fluffier and light in texture.
The main difference between these two cheesecakes is that the Japanese version doesn't contain a crust. Plus, the egg whites are beaten into soft peaks before being merged with the batter.
It could be considered closer to a chiffon cake; although, much airier, while being somewhat sturdy, too. Over the years, this cheesecake has become a hit with many home bakers across the world.
Compared to a traditional cheesecake, this one contains less sweetness, rewarding you with a mid-flavored and refreshing treat.
You can personalize it with an array of fruit compotes, fresh berries, chocolate shavings, or even a dash of your favorite liqueur.
If you're a fan of matcha, you're sure to love this recipe. After one and a half hours in the oven, you'll open the door to calming green tea aroma with a light, fluffy, and soft matcha cheesecake – featuring its iconic green color.
Once cooled down, you can cut into your baked matcha cheesecake to reveal a texture that is to die for.
The smooth layers of the cheesecake simply melt in the mouth, with the quintessential flavors of a traditional Japanese cheesecake.
However, the matcha present in this cheesecake transforms into a completely new recipe, with only a slight modification.
Since this recipe isn't much different from the original Japanese cheesecake recipe, if you've already mastered it, you'll have no trouble with this matcha adaptation.
All you have to do is substitute some of the flour for match powder (otherwise known as green tea powder, too). Ensure you're incorporating the matcha with the other dry ingredients to help it blend in.
Traditionally, Ube cotton cheesecakes are dry and dense, however, this one is jiggly, bouncy, soft, and fluffy!
This recipe is similar to the traditional Japanese cheesecake, however, it contains one teaspoon of Ube extract to create that gorgeous purple coloring.
If you're unfamiliar with Ube, it is essentially a purple yam found in the Philippines. Ube extract has been used in baked goods and cakes to achieve a deliciously vibrant purple color.
This cheesecake is a mix between regular cheesecake (NY Style or Basque) and chiffon cake.
The result is a fluffier, airier, and less dense cheesecake. Plus, this purple twist is sure to impress all your friends and family.
The Japanese cotton cheesecake is often described as a combination of the classic creamy cheesecake and a soufflé.
For those discerning cheesecake connoisseurs, it is a fluffy and light treat – you won't want to miss it!
To prepare this cheesecake, all you have to do is mix egg white meringue into the final batter and then bake it in a hot water bath.
Adding meringue to the cheesecake batter provides structure and allows air to move into the final product.
While the baking process enables the cheesecake to delicately set and rise – resulting in a souffle-like texture while still being able to jiggle!
Traditionally, you top a Japanese cheesecake with an apricot jam glaze. Although, this isn't compulsory, either.
There are two approaches here. You can either spread the apricot jam onto the top of your cheesecake, or you can mix it with hot water to create a spreadable glaze.
If you're following a keto diet but want to try the delights of a Japanese cheesecake, then with this keto Japanese cheesecake recipe, you don't have to worry about missing out!
If there is one thing to remember when making this cheesecake is that oven temperature is essential to making this recipe.
If it is too hot, your cheesecake will be prone to cracking. However, if it does crack, then don't worry – it'll taste just as delicious!
Likewise, if you're using a springform pan, make sure to wrap the bottom of the cake pan with tin foil before placing it in the water bath – otherwise, you may notice water beginning to seep into the cheesecake, resulting in a very soggy bottom.
That being said, the beauty of this recipe is that it is relatively simple to make if you're following all the instructions precisely.
For the perfect chocolatey treat, you need to try this chocolate cotton cheesecake, otherwise known as chocolate Japanese cheesecake. Essentially, it is a cross between a creamy cheesecake and a fluffy sponge.
The result is a delicious cheesecake with an airy and light texture. Only requiring a few simple ingredients, the chocolate cotton cheesecake contains the perfect combination of sweetness and chocolate.
Serve this at your next family gathering and it is sure to be a massive success. But be warned, it won't be staying on the plate for long.
This unbake Japanese tofu cheesecake recipe is inspired by Chef Morimoto's recipe, however, it contains a hidden twist.
In fact, this is a one-of-a-kind cheesecake, you won't be able to find it at the Cheesecake Factory, that's for sure!
While this recipe is undoubtedly labor intensive, don't let this scare you away from achieving this cheesecake yourself.
Trust us, the extra work certainly pays off. If you're looking to try something new, then this is the recipe for you.
If you've tried the traditional Japanese cheesecake, you'll know that its soft and light texture is unmatched – a guaranteed hit among all your friends and family!
However, just wait until you try to soufflé Japanese zebra cheesecake! It combines everything you love about the traditional zebra into one with a secret twist.
To make the zebra pattern, all you have to do is combine white and milk chocolate to create a somewhat marbling effect.
The end results are similar to the traditional recipe: smooth and light, however, here, the surface wrinkles after cooling down.
Therefore, when baking this recipe, ensure you're following all the temperature guidelines precisely.
After making this cheesecake, you'll find all your friends and family requesting it, again and again, every time they see you.
Here, Japanese and American cuisine are combined to create these delicious yuzu cheesecakes. The result is rich and creamy individual cheesecakes with a finishing touch of tangy yuzu curd on each.
If you're unfamiliar with yuzu, essentially it is a type of Japanese citrus. Like a lemon, it is sour and sharp, however, it contains a very distinct flavor and fragrance, too. Unlike an orange, you would never peel a yuzu and eat it straight.
In baking, yuzu peel can contribute citrus notes to pickles, can be used to make marmalade, and on top of soups as a garnish.
However, the result here is a delicious combination of tangy and sweet – the two flavors working in perfect harmony to deliver you a delicious treat.
By now, you should be familiar with Japanese cotton cheesecake. Although, you may find that sometimes they don't end up how you would expect them to – even after following the recipe exactly.
This is chiefly due to slight changes to the temperature which plays a huge role in the overall baking of the cheesecake.
However, luckily for you, these Japanese cotton cheesecake cups are much easier – and quicker! – to make.
However, you will still be rewarded with the same textures and taste, just condensed into a small paper cup.
For special occasions, you may want to tackle the full Japanese cheesecake, however, if you're looking for a casual dessert, then you can't go wrong with these cheesecake cups.
Final Thoughts
If you have ever seen a Japanese cheesecake before, you may have mistaken it for a soft pillow – it looks that soft!
However, in addition to their spectacular appearance, they also taste amazing. The texture is light and airy – so much so that it simply melts in your mouth.
Hopefully, this guide has provided you with some inspiration for your next Japanese cheesecake creations.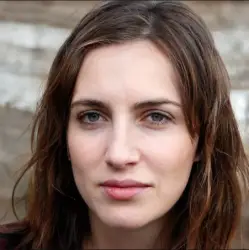 Latest posts by Anna Ingham
(see all)