While wedding cakes are somewhat traditional, you may want to create an original twist for your big day. That should mean a wedding pie bar which can create so many options.
You may be limited between vanilla, chocolate, and fruit for your wedding cake. With pies, you truly have a vast array of options and flavors to choose from.
In this guide, we will provide the ten best pie wedding cake recipe ideas for your special day.
Line them up on a wedding pie bar and let your guests pick what they want, you may still want to cut yours as a married couple though.
Rustic Blackberry And Peach Pie
Best Apple Pie
Masala Spiced Pear Pie
Classic Lemon Meringue Pie
Strawberry Rhubarb Pie
Key Lime Pie
Individual Cherry Pies
Mason Jar Peach Pies
Whoopie Pies
Pocket Pies
Centerpiece Pies
You should be looking to make a lasting impression at your wedding and that should mean a centerpiece pie. Should the crust be formidable enough, you can even create tiered structures or towers.
Consider the flavors too as you can use fresh ingredients if they are in season. For summer, look at fruits like berries, peaches, limes, strawberries, and cherries. 
The key to this rustic pie is not so much the delicious filling but the crust, which includes vodka. Only a couple of tablespoons instead of water to create a tender, flakier crust.
Try to do the crust in two batches too, one for the pie's bottom and another to go over the top. 
Should the filling become too viscous, simply add a tablespoon of cornstarch to bring it all together.
You only need a couple of peaches to go with a pint of ripe blackberries. Try to use some rum in the filling as well to bring it all together.
Few can resist the Best Apple Pie with that delectable homemade filling. This is a versatile recipe so you can mix up the apples in the filling.
From Braeburns to Pink Ladies, Golden Delicious, and Granny Smiths. Opt to spice it all up with some nutmeg and cinnamon though make sure it keeps its shape and that the crust holds it all up.
Baked pears are a heavenly pie ingredient yet they can have something of a mild flavor. Enhance that with some spices but not cinnamon or nutmeg but garam masala.
That may sound outlandish but the blend of Indian spices melds wonderfully with juicy pears to introduce some heat. 
Red chili powder and black peppercorns in particular can really help your palate sing.
This may be an ideal wedding pie should the big day happen to be in fall or winter. Just try not to be tempted to serve it warm.
A Classic Lemon Meringue Pie is ideal for many occasions, including your wedding. The smooth, tart lemon filling can be produced in advance yet you may want to plan the meringue topping.
Perhaps speak to the venue to see if they can whip up some eggs with sugar. For that extra spectacle, use a blowtorch to toast the meringue topping in front of your guests.
Summer weddings are something of a tradition and a tart yet jammy Strawberry Rhubarb Pie can hit the spot.
Make sure that both key elements of the pie are in season and you should be able to enjoy all that fresh flavor. The sweetness of the strawberries combines so well with the tartness of the rhubarb. 
To guarantee that freshness, you may even want to pick the strawberries yourself a few days in advance. That can be particularly romantic and relaxing in the build-up to the wedding. 
For a summer wedding, you cannot beat a refreshing Key Lime Pie. These should be mandatory if the wedding happens to be in the Florida Keys, such is the availability of key limes.
You would need around 20 of them for each pie yet you can use regular limes too. 
Either set the filling on a traditional pie crust, a cookie crust, or a graham cracker crust and it should stay in place. Bear in mind that no eggs are involved yet it will still set.
Individual Pies
Rather than worrying about the crust on a large wedding pie, you can always serve individual pies. 
That could be a few cherry pies, some mason jar peach pies, whoopie pies, and pocket pies your guests can take home. 
With that distinctive red filling, there is something undeniably romantic about cherry pies. Create heart shapes in the crust and you quickly have a beautiful wedding pie that your guests will revel about.
As well as the ripe cherries, include some lemon juice and zest to add a touch more tartness. Level that all off with a dash of almond extract and create a batch for a centerpiece. 
If you are suitably worried about a soggy bottom in your pie crust then go without one. That does not mean filling that leaks everywhere but simply putting it into a mason jar.
These stack up really well and are incredibly easy to do. You can even use packaged diced peaches with cinnamon and brown sugar with a basic pie crust.
That's right, instead of making the filling from scratch, you can use some from the store. You only need a few mason jars from each package so it should be straightforward to measure it all up. Spend more time concentrating on the pie crust which is incredibly basic yet sits majestically on the filling.
Should you and your partner both have a bit of a sweet tooth then look for a pie that hits the spot. A classic Whoopie Pie has that delicious mix of cocoa and marshmallow, plus they hold together well.
This is a fun and easy recipe that can provide something memorable for your wedding day. They can also be created well in advance and transport incredibly well. 
Rather than having your guests sit at the table with a knife and fork, they can all stand up. Whether the wedding is on a sweltering summer's day or a cold winter's day, Whoopie Pies will deliver.
If you have any leftover then you can always keep them for a few days too and they should keep well. 
Not only do pocket pies offer some great versatility, but you can also stack them up at the end of the meal.
If your guests are feeling peckish as the wedding reception draws on or on the way home, they can nibble a pocket pie.
Obviously, the crust is all-important so make sure you make plenty of it and make either a mealy or flaky pie dough to keep it together. 
Pocket pies are great alongside other pies as they can include several different fillings as a set. Perhaps curried mango, chocolate, or more fruit options.
You may already have a Lemon Meringue Pie or a Classic Apple Pie as the centerpiece so go for blueberries or cherries. Alternatively, fresh strawberries or peaches work well as a summery filling too.
Final Thoughts
When it comes to wedding pie recipes, you want pies that can be baked well ahead of time. The pies may be out for a few hours so it would be ideal if they did not become soggy, dense, or dry.
That's either in the fridge or left out on a countertop overnight the day before the big day. Finally, these wedding pies should transport well but that should still be easier than a wedding cake. 
That could be a large centerpiece pie that has an accessible enough flavor. Alternatively, you can supplement a main pie with some little ones.
If your guests want to snack during the night then pocket pies or whoopie pies can hit the spot.
Frequently Asked Questions
Why Are Wedding Pies Becoming Fashionable?
More and more weddings are breaking against convention. That could be in the form of the clothes but increasingly in aspects of the wedding reception.
Many weddings can create their own signature cocktail and hashtag yet the food has become more of a personal decision.
Wedding cakes will still be seen as traditional yet wedding pies are easier to make, transport well, provide a lot of variation, and appear rustic. 
What Other Alternatives To Wedding Cake Can You Find At A Wedding Reception?
Alongside wedding pies, there are several other tiered constructions you can provide at your wedding. That could be a few wheels of cheese that are stacked up for your guests to slice up.
Instead of cake, you can have a tower of macarons in different colors and flavors. You could even have a stand full of donuts that your guests can pick off.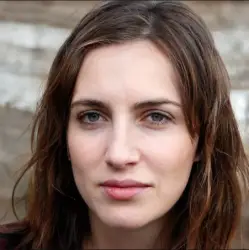 Latest posts by Anna Ingham
(see all)