If you are yet to try a Snickerdoodle cookie then you really should. These are essentially sugar cookies that are covered in a cinnamon-sugar mixture.
With a signature tangy flavor from their inclusion of cream of tartar, the cookies are also leavened with baking soda. When cooked well, the cookies should be soft and chewy with a cracked surface. 
In this guide, we will explain; what is a Snickerdoodle? We will also look at the origin of the name, variations on Snickerdoodles, and detail how to create them at home.
What Is A Snickerdoodle?
Chances are, you may see a Snickerdoodle wherever you find cookies or see it noted down as a specific flavor.
Essentially, a Snickerdoodle is a sugar cookie that has been rolled in a combination of sugar and cinnamon for a delicious, sweet, and spicy coating. 
However, a Snickerdoodle is more than just a cookie as it is also made with cream of tartar to combine with the baking soda while it bakes.
While other cookie recipes may use cinnamon and sugar, few recipes look for a combination of cream of tartar and baking soda.
The Origin Of The Snickerdoodle Name
While the name may seem to be of American origin, the Snickerdoodle title may be from Germany.
That theory comes from a book called 'The Joy of Cooking' and the title is said to be derived from the German word 'Schneckennudeln'.
That literally translates to 'snail noodles' which is a type of pastry and does sound quite close.
Another theory for the origin of the Snickerdoodle name comes from New England. The state is known for giving cookies whimsical names.
Stella Parks, in particular, believes that the name derives from a cinnamon-scented cake which is called a 'snip doodle'. 
Variations On Snickerdoodles 
Snickerdoodles are mainly a type of cookie yet there are further variations. You can get Snickerdoodle sandwich cookies, cupcakes, including mini cupcakes, and whoopie pies.
The Snickerdoodle can also be a flavor to be incorporated into coffee and ice cream.
How To Create Snickerdoodles 
Thankfully, Snickerdoodle cookies are really easy to make at home and only require a few ingredients. Of course, you will need cinnamon and sugar for that indispensable coating.
They should also be carefully baked as each one should be soft and decidedly chewy. That's after the balls of cookie dough are delicately rolled in the cinnamon and sugar mixture, twice. 
Insist on the cream of tartar to work as a leavening agent. Not only will it elevate the cookies themselves but offer a chewy texture.
The cream of tartar also works with baking soda and gives the cookies that delicious tangy flavor. Keep an eye on the cookies as they bake too and take them out as they turn to a lightly golden brown color. 
You will also need a few pieces of baking equipment that you probably have in your kitchen. That can include a mixer (though you can mix by hand), a lightly-colored baking sheet, and parchment paper.
Of course, you will also need some measuring cups and spoons, a set of spatulas, and a cookie scoop. 
Preheat your oven to 350°F.
Cream one and a half cups of sugar with a cup of softened unsalted butter.
Once light and fluffy, scrape the sides, and add a couple of eggs with two teaspoons of vanilla extract.
Continue to cream the mixture for another couple of minutes.
Stir in two and three-quarters of a cup of flour, one and a half teaspoons of cream of tartar, half a teaspoon of baking soda, and a teaspoon of salt. 
In a separate bowl, combine a quarter-cup of sugar with one and a half tablespoons of ground cinnamon.
If you have the time, wrap the cookie dough and leave it in the refrigerator for between 20 and 30 minutes.
Take off pinches of the cookie dough and roll them until they form smooth, round balls.
Drop the cookie dough balls into the cinnamon-sugar mixture and ensure that they are coated well.
Place the cookie dough balls on some parchment paper and spoon over more of the cinnamon sugar mixture.
You can flatten the cookies by pressing down on them and you will prevent that puffy middle in the final cookie too. 
Place the cookie onto a baking sheet lined with parchment paper and bake them for around nine to 11 minutes.
Keep a close eye on the cookies and remove them when they become lightly golden brown. 
Allow the cookies to cool on the baking sheet for a few minutes before serving.
Final Thoughts
While you should expect to find Snickerdoodles amongst other cookies, they are favored by particular communities.
This includes both Amish and Mennonite communities yet the flavor of the cookie has gone even further. 
You can expect to see the term 'Snickerdoodle' as a term for describing the flavor of drinks, candy, and desserts.
Brands such as Dunkin' Donuts have a Snickerdoodle Cookie latte while Braum's and Prairie Farms have it as an ice-cream flavor.  
Frequently Asked Questions
Why Is Cream Of Tartar Included In Cookie Recipes Like Those For Snickerdoodles?
You may have a tub of cream of tartar in the pantry but not quite know what to do with it. This is a niche ingredient but it does serve a vital role, especially when creating a batch of Snickerdoodles.
Not only does adding just a teaspoon of cream of tartar make the cookies chewy but it can add to the crispiness. The substance also precludes the role of sugar in the dough from crystallizing. 
What Can You Use Instead Of Cream Of Tartar In A Recipe For Snickerdoodle Cookies?
If you do not have a tub of cream of tartar in the pantry then you can use similar baking ingredients as a substitute.
Simply remove both the baking soda and the cream of tartar as the two ingredients are known to combine.
Instead, just put in two teaspoons of baking powder. You should still get a similar effect as baking powder will act as a leavening agent.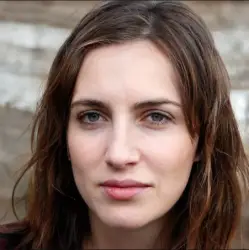 Latest posts by Anna Ingham
(see all)