When it comes to cookies there's something about the addition of pecans that really elevates the recipe to brand new heights.
Crunchy on the outside, and soft in the middle with that chewy texture and nutty flavor…it's just amazing. 
And when it comes to pecan cookies there are so many different delicious recipes to try. No two pecan cookies are exactly alike.
As you'll see from this article, there are plenty of ways to get that nutty fix you've been craving. 
So, without further ado, let's jump straight into some lip-licking pecan cookie recipes. 
An undeniable classic, you really can't go wrong with butter pecan cookies. These thick and flavorful cookies are bursting with buttery pecans, brown sugar, and more.
They're so chewy and have that classic crunch to them from the pecans. 
There's really only one important rule to follow here – the more butter the better. Toasting your pecans in a bath of butter is sure to create the most indulgent cookie. And who really cares about calories…not me! 
With a total time of 4 hours and 30 minutes, you'll need to be patient for these indulgent treats but don't worry only around 30 minutes of that total time will require effort on your part – so they're still an easy option. 
Calling all bourbon lovers, these boozy cookies are sure to be a dream come true. They also work amazingly well as a festive treat too.
They're everything you should expect from a pecan cookie, super chewy and crunchy and packed with a real punch of flavor. 
Not only will you get that crunchy pecan taste and texture, but there is also gooey melted chocolate and a hearty dash of bourbon in these bad boys.
Top tip – these cookies don't need long to cook so keep an eye on them once they enter the oven or they'll become super dry and crumbly. 
Again, the total time for these delights is upwards of four hours, so you'll need a little bit of patience. Don't worry – they're well worth the wait. 
These cookies are perfect for Fall. That maple pecan flavor is so prominent and these cookies are downright delicious.
They're so moist, thick, and super chewy – you won't find an oatmeal cookie with a better texture. 
And there is no room for guilt when it comes to these cookies. Despite their thickness or powerful flavor, they are actually a minimal 149 calories per cookie! They would make a great on-the-go breakfast option. 
Taking just  22 minutes to create there's no need for patience or preparation, either. You'll be able to chow down into these delicious treats in no time! 
Crumbl cookies seem to have become an overnight internet sensation and now everyone is desperate to get their hands on one of these mammoth and delicious cookies.
The only problem, not every town or city has a Crumbl and even if they do, they often sell out quickly. 
But there's no need to despair if you can't get your hands on a pecan pie Crumbl cookie, because this copycat recipe, dare I say it, is actually nicer than the real deal!
The cookie is thick buttery and sweet and then it is topped with a sticky pumpkin pie filling that will have you licking the bowl clean. 
Plus they're super easy to make and take just 33 minutes to be ready! 
These simply to make coconut pecan cookies are the perfect last-minute bake. The recipe really doesn't take all that long to make but they produce one of the best cookies that you'll ever try. 
They are seriously packed full of flavor and are a nut-lovers dream. The coconut pairs with the pecans so well.
And with flavorings such as cardamom and cinnamon added to the mix you can be sure that these perfectly spiced cookies are sure to make your stomach smile. 
You'll just want to make sure that your butter isn't too warm when making these as it'll leave your cookies looking flatter than a pancake! 
These cookies are seriously addictive – you might want to double your batch for these because they disappear quickly.
A rich and indulgent chocolate cookie is stuffed with a melty caramel and chopped pecan surprise center. 
Honestly, these are a textural dream. They're soft and chewy cookies with a gooey and oozing caramel center but they also have that well-needed crunch from the nuts too.
There's a lot going on here – but there's also no complaints. 
These cookies only take around 30 minutes to create so you won't have to be too patient while your belly rumbles.
And plus, you'll get a 24-cookie yield for your efforts! Though that still won't stop you from eating them all in a matter of minutes. 
Too full after a belly-busting thanksgiving meal to shovel down a slice or two of pie? We've all been there.
But if you still want something sweet to end the day without overindulging then why not try these amazing pecan pie cookies? All the same flavor – just slightly smaller with a cookie base! 
These are also great because they aren't a sugar overload that leaves them far too sickly. They are perfectly balanced. 
Also, can we take a moment to appreciate how amazing these cookies look! They literally look like mini pies. You will definitely impress any guests by serving these unique-looking cookies. 
While most pecan cookies are more geared towards Fall and Winter flavours, these delightfully fruity cookies are much more suited to the summer and spring.
This is such a refreshing (pun intended) and unique take on pecan cookies that also tastes amazing. 
Don't worry, the orange isn't overbearing or overpowering, it's just this very subtle citrus hit that makes the cookie taste lighter than other recipes that I've tried.
These cookies are crunchy and chewy and the perfect golden brown color – everything you could want from a cookie. 
Nothing goes quite as well as a chewy and moist cookie and lots of white chocolate chips. But adding crunchy pecans to the mix too really takes things to new heights.
These cookies are so moreish and seriously addictive. 
The sugary cookie dough, mixed with the creamy white chocolate chips, and toasted pecans comes together to make an admittedly untraditional pecan cookie – but it works. And it works well. 
They're also relatively easy to make and they make a decent yield of cookies that keep well! 
Cookies don't always have to be ooey, gooey, soft, and moist. Sometimes you want that crispy, crunchiness, of a cookie that can be snapped straight in half. And that's exactly what you get with this recipe. 
It's simple, yet effective. Just a crispy little cookie that's packed full of a rich butteriness and a hint of pecan nuttiness. Yum.
Following this recipe will produce a whopping seventy five cookies too. So you can be sure that you'll never find yourself without one of these crunchy pieces of heaven in reach. 
Almost the exact opposite of the aforementioned cookie, these pecan sandies will literally melt apart in your mouth.
These cookies are not simply your standard butter cookie, they actually are much closer to a shortbread cookie in their texture.
But they also have this delicate crunch to them thanks to the sugar coating and the pecans that goes so well with the softness of the cookie. 
Plus the recipe uses minimal ingredients and there's a total time of just 26 minutes. So preparing the perfect pecan cookie has never been easier. 
These German Chocolate cookies are a real indulgent treat. A rich, soft, fudgy chocolate cookie is smothered in a decadent creamy caramel, coconut, and pecan frosting that is out of this world.
Oh, and you can't forget to drizzle that super chocolatey ganache over the top of them, either. 
They definitely aren't the easiest cookies in the world to make, but they're definitely worth the effort that goes into them.
In fact, it's likely you'll never try a different kind of cookie again once you've experienced these. 
Thankfully, they don't take too long so you won't be waiting around with rumbling bellies for all too long. These can be whipped together in under an hour! 
Final Thoughts
Pecan cookies are a delicious option for anytime of the year, though their flavor combinations often lean towards a more Fall-Winter vibe.
I couldn't think of a better Thanksgiving snack than a melt-in-the-mouth sugary sweet pecan cookie.
However, with options such as the organ pecan cookie that offers a burst of citrus sweetness, there's great Spring and Summer pecan cookies too. 
Regardless, though, of what time of year you decide to bake these delicious recipes there is one thing you can guarantee…they will always taste amazing!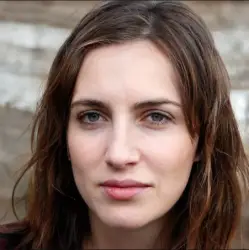 Latest posts by Anna Ingham
(see all)