There's nothing better than cookies, am I right? They're just so delicious! And they're also pretty easy to make too.
But there's something that can really take your cookies to the next level – adding in even more cookies. Oreo cookies to be exact. 
Now, you may be thinking that all oreo cookie recipes will be exactly the same – but that's where you are wrong.
There are actually tons of different oreo cookie recipes to try, each one a little bit different, all of them super scrumptious. 
So, if you're looking for a little bit of inspiration for your next batch of cookies to bake, look no further! We've got you covered! 
These Oreo cookies are everything that a cookie should be. Crispy and crunchy on the outside but soft and chewy on the inside. Oh, and loaded with chopped-up Oreos – yum!
The delicious cookie dough is so flavorsome, and you still get your fill of melty chocolate chips but also get that extra texture from the crunch of the oreo cookies and the velvety softness of the Oreo cream filling. 
And you'll be pleased to hear that they're also actually super easy to make! Woo. And you won't have long to wait before you can start tucking in either.
They take just 10 minutes to prep and then 15 minutes to cook. The hardest part of the process is trying not to taste one before they've cooled down!
Crumbl Cookies have become somewhat of a sensation recently – thank you social media for bringing my attention to these delicious delights.
And of course, everybody wants to get their hands on them. But what do you do if you can't get your hands on them? 
Make them yourself! These imitation Crumbl Cookies taste as good as the real deal. So, what can you expect from these bad boys that took the internet by storm?
A soft and tender Oreo-based cookie that is smothered in a cream cheese frosting. Then, for good measure, you'll crumble Oreos over the top for decoration. 
Plus they're super quick and easy to make and will only set you back 327 calories per cookie. And these cookies are massive! 
Why go to the store and purchase Oreo cookies when you can make your own from the comfort of your own home?
And if I do say so myself, they're even nicer than the commercial cookies themselves. 
And the best thing about this recipe is that you can customize them to be exactly as you want them. Always wished they were bigger?
Then make them bigger! Wanted thinner or thicker cookies? Then adjust the recipe. Want more cream? Well, you get the picture.
Now, these will take a little bit of time, around 2 hours and 35 minutes to be exact, but you do get an incredibly high yield of cookies for your efforts – around 40!
And they are definitely worth the wait once you sink your teeth into them. They are so delicious. 
These cookies are super tasty. They're everything a great cookie should be. They have that slightly crunchy outer shell and are crumbly, soft, and chewy on the inside.
They're loaded with melting chocolate chips…oh and they have an amazing secret center.
Once you chomp down into these bad boys you'll be greeted by a delicious Oreo cookie hiding on the inside!"
These delightful cookies will take just 43 minutes of your time and will produce 15 seriously addictive cookies. Don't forget to serve these with a glass of milk! 
Yes, you read that right. Oreos, cheesecake, and cookies all rolled into one ultimate delicious dessert. These cookies are so ooey, gooey, and melt-in-your-mouth.
They really are one of the most decadent treats you'll have the pleasure of trying.
The slightly bitter dark chocolate cookies are paired with the perfect super sweet Oreo cheesecake filling and then rolled in some extra sugar…you know just for good measure. 
While they only take 11 minutes to cook, these cookies do require around an hour and half of preparation time, so they're best to make ahead of time.
But once those 16 cookies are ready, you can be sure they'll take much less time to devour. 
Chocolate lovers rejoice, for this is the ultimate cookie recipe for you.
These double chocolate cookies add yet even more chocolate to the mix thanks to the addition of our favorite chocolatey creamy Oreo cookies. 
These cookies are super rich and moreish, they're so crunchy and yet still so soft and chewy. And chocolate is sure to overwhelm your tastebuds with each and every bite.
And what's best is that they take just 30 minutes to make and the recipe produces a whopping 30 cookies too. That's one cookie a minute! 
Oreo cookies are delicious, but sometimes they can be just a little too sweet. Well, not with this recipe.
The addition of peanut butter gives these sweet cookies just the right amount of saltiness they need to be perfectly balanced. 
And oh are they scrumptious. The cookies are thick and soft but have an almost stickiness to them thanks to the peanut butter.
And yet they still have that sweet and creamy texture thanks to the crushed up Oreos. 
They also take just 25 minutes so getting those scrumptious ingredients from your pantry to your stomach has never been easier! 
Be still beating hearts, for in this recipe cookies, Oreos, and brownies are all mixed together. If you're looking for the ultimate fully loaded Oreo cookie recipe…it's definitely this one.
The cookies themselves are your typical chewy-on-the-outside soft-on-the-inside texture. But you also get this creamy crunchiness from the Oreos and a rich and fudgy flavor from the brownies.
And then they're packed full of chocolate chips that just melt in your mouth. 
Overall, these will take you around an hour to recreate but you'll be rewarded with 18 delicious cookies for your efforts.
And if you thought that these would be a calorific treat – think again. Each cookie contains just 269 calories! 
These make the perfect  Christmas cookies, though they can surely be enjoyed year-round.
In this recipe you get all the richness and decdancy of a standard double chocolate cookie, except you also get a very refreshing hint of mint too.
The cool aftertaste is what makes these cookies stand apart from the rest. 
You'll add chocolate chips, mint chips, and then smashed-up mint Oreo cookies to the mix for these fun and unique cookies.
The mint flavor is pretty strong in this recipe but there's no complaints from me there. 
These cookies take just 25 minutes and store really well too! 
We'll talk about how delicious these cookies are in a moment, but can we just talk about how pretty these cookies are.
They are seriously stunning! You'll be sure to impress guests when you present them with these delightful pink strawberry cookies. 
And they'll only be further impressed once they sink their teeth into them.
They taste a little different to your average cookie since they're made with cake mix, but that doesn't stop them from being downright delicious.
They're super fluffy and moist and then have that delicious crunch and creaminess thanks to the addition of Oreos. 
NYC cookies are known for being giant chunky cookies that melt apart in the middle. You can get them in all sorts of different flavors, though none are better than Oreo NYC cookies, of course. 
These huge gooey cookies are stuffed to the brim with milk and white chocolate chips as well as big chunks of Oreo.
They fall apart in your mouth and are so lip-licking delicious that you'll never revert back to another cookie recipe again! 
This recipe is fairly simple, but it's very effective. These cookies taste and look amazing – they'd make the perfect home baked gift for any friend or family member.
Oreo cookies are plunged into a batch of creamy melted white chocolate, refrigerated and then drizzled with a rich dark chocolate. 
The best thing about this recipe is that you can opt for any Oreo flavour you like. And let's face it, there's plenty to pick from.
You could opt for the more standard flavors such as original, double-stuffed, or strawberry. Or alternatively you could choose some of the more unique flavors like birthday cake or carrot cake oreos.
The world is your oyster – have as much fun as you'd like. 
Final Thoughts
It's unclear where the first idea for this cookie inception (Oreo cookie in a cookie) originated from, but we're happy that it was created!
And as you can see, there is no end to the amazing and delicious Oreo cookie recipes there are to try. 
Each and every recipe here is sure to leave you with full and satisfied bellies all-round. So, which option will you try first?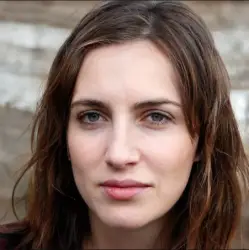 Latest posts by Anna Ingham
(see all)