Who doesn't love a delicious and indulgent dessert? Desserts are the perfect way to finish any party or event. A dessert table is a perfect place to showcase these delectable desserts.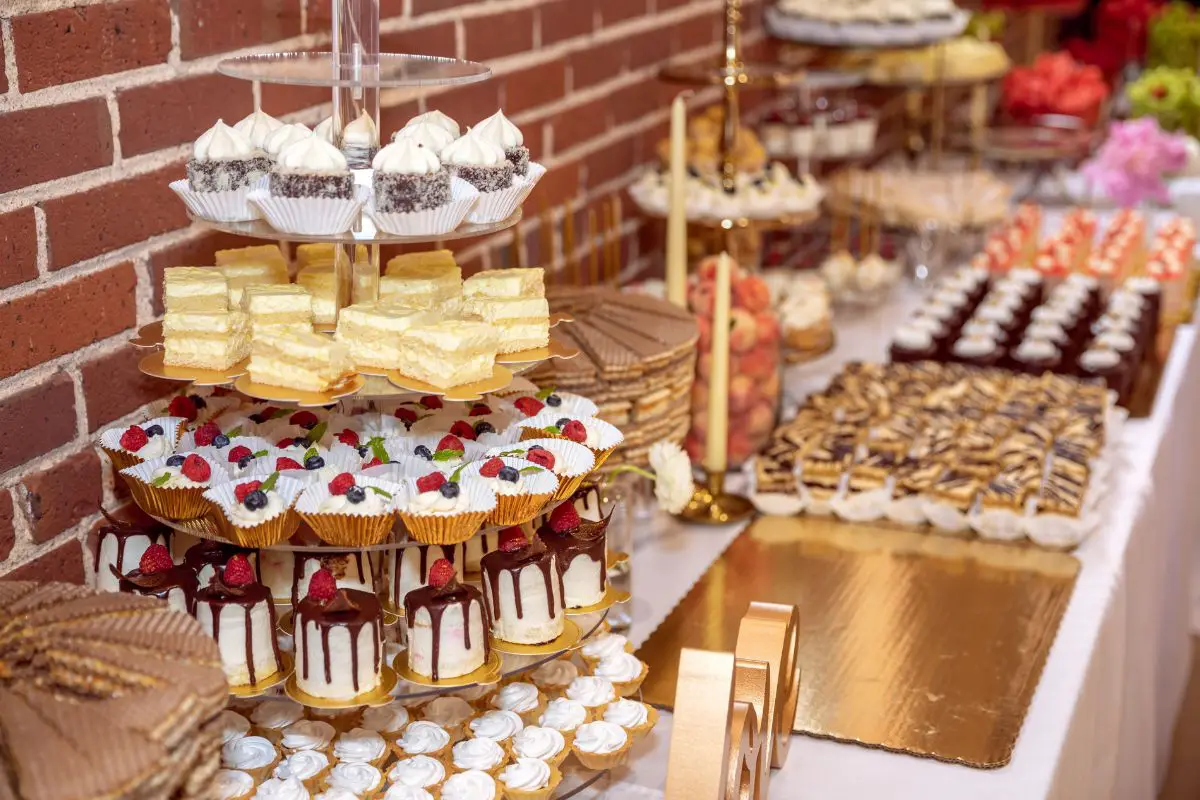 Also known as a dessert bar, this table shouldn't just be a place for storing sweet treats. It should also look aesthetically appealing to entice your guests.
If you want to elevate your next party, use these top tips to create the perfect dessert table that will have your guests drooling!
How To Create A Dessert Table
Variety Is Key
When planning what desserts you want on your table, you should ensure that there is plenty of variety. Not all of your desserts should be flavored with chocolate.
Even if you are opting for a chocolate theme for your dessert table, ensure that you select different flavor combinations, such as chocolate and orange.
Not only should you consider the assortment of flavors, but you should also opt for a range of different textures. It's nice to contrast a fluffy cupcake with a crunchy cookie. You can also add creamy desserts, like a trifle or cheesecake.
This will allow you to better cater to the varying tastes of the party guests.
Don't Go Overboard
One of the easiest errors that people make when constructing a dessert table is to go overboard with the number of desserts. In many cases, it's best to opt for a handful of desserts that you enjoy.
Of course, you will need to consider the number of guests that are attending the party. The more guests in attendance, the more desserts will be required.
Match The Theme
The theme of your party should be reflected in the theme of your dessert table. Let's just say that you have decorated your baby shower with pastel pink and blue ornaments, you should carry this theme over to your table.
This can be as simple as adding a bouquet of flowers that match the color theme of the event.
This is a simple and seamless way of making the dessert table appear more elegant and glamorous. Not to mention, it will blend beautifully with the rest of the decorations.
Add Homemade Treats
Homemade sweet treats, whether they be cakes, brownies, tarts, or blondies, will be much appreciated at a dessert table. These homemade desserts tend to be fresh and have a gorgeous rustic vibe to them.
So if you enjoy baking, don't be afraid to get your hands dirty and bake something homemade.
Alternatively, you can ask any skilled bakers that are attending the event to make something tasty.
Consider Dietary Requirements
Different guests will have different dietary requirements. For instance, some guests may suffer from celiac disease, meaning that they cannot consume food with gluten.
Moreover, some guests may be vegan or dairy-free.
When deciding what desserts you want, it's advised that you take into consideration these dietary requirements to ensure that there's something suitable for everyone.
Fruit-based desserts, such as fruit salad, are versatile for different dietary needs.
Color Coordinate
Choosing a color for your dessert table will add a sense of cohesion to the dessert table.
You can color coordinate through the napkins, decorations, and plates that you place on this display.
To make your dessert table even more glamorous, you should select desserts that will also fit this color theme.
For instance, if you have chosen pale pink as the color for the decor of your party, you should include cupcakes with a pretty pale pink frosting.
Implement A Focal Point
When adding decorations, find something that will draw the attention of the guests. This is known as a focal point. This can be a great way of highlighting the most grandiose dessert.
For example, a tall multi-layer cake or a tower of donuts will make a fantastic focal point.
Use a stand to elevate this focal dessert above all of the rest. This way, guests will notice it immediately and will have a hard time resisting the delicious dessert.
Utilize Cake Stands
Cake stands are perhaps the best way of adding to the aesthetic value of your treat table.
By raising the dessert, they will make it appear even more enticing. Plus, it will grab the attention of your guests.
Cake stands don't just have to be for cakes. You can place a variety of desserts on a stand, such as a macaron tower or a tower of doughnuts.
Remember to decorate the cake stand, such as by adding faux ornamental flowers.
Add Labels
Guests may not know what each dessert is. Rather than having to answer loads of questions, you can make elegant labels that contain the name of the dessert.
Not to mention, you can use these labels to signpost any dietary restrictions. For example, they can indicate whether or not a cake is gluten-free.
The use of calligraphy will make these food labels appear sophisticated and stylish.
Use Height To Elevate The Aesthetic
One of the easiest ways to make a dessert table appear more elegant is to add height and dimension.
If you simply place all of the desserts on the table, it will appear rather flat and uninteresting. In addition, all of the desserts may blend into one big mess!
To avoid this, adding height is essential. As mentioned, cake stands can be a valuable asset.
For a more simple approach, you can turn bowls upside down and place a plate on top to create extra height.
By placing desserts on different levels, you can showcase the impressive variety.
It's best to put your most show-stopping desserts on higher levels so that they will immediately attract attention.
Dessert Table Inspiration
Final Thoughts
When you're planning a party, such as a birthday party or wedding, there are so many things to organize.
As a result, it can be easy to overlook some elements of the event, including the dessert table.
Yet, a well-decorated and organized dessert table can enhance your event. So why not use these tips to fulfill the dreams of every sweet tooth?!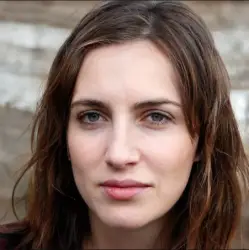 Latest posts by Anna Ingham
(see all)