It's no secret that wedding cakes can be a costly endeavor for married couples to contend with, and depending on the bakery you choose, you can easily end up paying hundreds of dollars for that perfect cake.
Of course, one thing that can seriously increase people's expectations – and indeed the associated price tag – is our exposure to celebrity culture, and the lengths that famous couples go to for their own special day. 
One example of a notable wedding in recent history is that of Prince William and Kate Middleton – a much talked about occasion for people all around the world. But what kind of wedding cake did they have, and how much did it actually cost? 
Who Are William And Kate? 
Prince William and Princess Kate Middleton are members of the British royal family, holding the position as the Duke and Duchess of Cambridge.
William himself is the eldest son of King Charles and Princess Diana Spencer, and is the older brother of Prince Harry. 
At present, Prince William is first in line for the throne, following King Charles III who ascended to the throne following the passing of Queen Elizabeth II in 2022. 
When Did They Get Married? 
William and Kate got married at Westminster Abbey (London) on Friday 29th April 2011.
The event was one of the most widely televised and watched events in the history of the medium, with countless fans around the world attending in person and abroad to cheer them on. 
What Wedding Cake Did They Have? 
For their wedding day, William and Kate had a fruit cake – a longstanding royal tradition for wedding celebrations. 
This might sound like a dry and drab cake, but these are no ordinary store-bought fruit cakes. They are famous for containing rich, dry fruit, nuts, and dates to create a complex and delicious flavor palette. 
The fruit itself is often soaked in alcohol and fruit juices to add moisture and flavor – as well as to help preserve the cake for as long as possible.
The fruit is then incorporated into a batter along with spices, sugar, flour, and other ingredients like butter. 
However, one way where the couple did change tradition was with the icing – which instead of a harder 'royal icing', was exchanged for a softer, more delicate icing, as per request. 
All in all, the wedding cake consisted of eight distinct tiers, each ascending tier decreasing in size, and with the upper tiers being reserved for very distinct occasions in the family's future.
Who Made Their Wedding Cake? 
The cake the couple had commissioned for their big day was created by baker Fiona Cairns, who herself was no amateur when it came to creating elaborate and important cakes. 
How Big Was Their Wedding Cake?
As with many weddings, the point of the cake is the height – and in terms of royal weddings, the height and size has always been the way they have shown grandeur.
William and Kate's cake was 3 feet tall, and ended up weighing a staggering 220 pounds overall. 
How Much Did Their Wedding Cake Cost? 
As with any wedding cake, there is always a degree of expense – however you might be surprised to learn just how expensive the royal wedding cake was. 
For this fruit cake, the price tag was an unbelievable £80,000 pounds – which by today's standards roughly equates to around $98,000 dollars. 
So the next time you think your wedding cake is expensive, be sure to thank your lucky stars!
How Was The Cake Decorated? 
As you might expect, the main wedding cake itself was quite grandly decorated, with the family's monogram iced on the side, and intricate piped icing decoration along the sides and edges of each tier of the cake. 
There were also intricate roses made from icing, as well as other flowers and plants representing the United Kingdom -namely the thistle for Scotland, the leak for Wales, and the shamrock for Ireland. 
Did They Have Other Desserts? 
As well as the main wedding cake for the event, the couple also had a 'groom's cake' commissioned. This was centered around Prince William's favorite cake growing up – a chocolate biscuit-oriented cake known as a tiffin. 
This was much more of an indulgence for the Prince, and while the wedding cake was undoubtedly the show stopper of the day, the tiffin was an enjoyable dessert for family, friends, and other guests to enjoy. 
Who Made The Tiffin? 
The tiffin was made by master chocolatier Barry Colenso, who worked in collaboration with McVitie's – a popular cookie company in the United Kingdom – to construct a one of a kind, three tiered chocolate tiffin cake for the celebration.
What Did It Look Like? 
Along with being three tiered, the cake was also square in shape, and adorned with chocolate leaves, and white chocolate dahlias – adding the perfect accompaniment to the wedding cake. 
What Happened To The Cake? 
While the majority of the cake was eaten by the couple, their family, and their other guests, there were some portions that were reserved for very special reasons. 
Christening 
The top tiers of the wedding cake were actually preserved for the christenings of their children, Prince George and Princess Charlotte – as is tradition amongst the royal family. 
This is one reason why fruit cake is often the traditional choice – as the brand of cake is made in such a way that it will keep and preserve its goodness for much longer than other types of cake. 
Auction
As well as this, a slice of the cake was also auctioned off in 2018 at a California auction house – along with a piece that was preserved from the wedding of King Charles III and Princess Diana some decades previously. 
As many will know, royal memorabilia – particularly that commemorating a specific, important event – is widely revered in many circles, and as such the cakes undoubtedly went for a princely sum (pardon the pun). 
How Did It Compare With Other Cakes? 
As you might imagine, the royal family is no stranger to grandeur – especially when it comes to their celebratory food – and the royal wedding cakes have a reputation for being elaborate and extravagant in nature. 
Relative to those of their parents and grandparents' weddings, however, William and Kate were actually quite modest with their choices. 
For his marriage to Princess Diana, (the then prince) Charles had a five feet tall cake commissioned, and even more staggeringly, for the 1947 wedding of Queen Elizabeth II and Prince Philip, there was a nine feet tall cake commissioned and displayed for onlookers – which for the time was the height of extravagance. 
Final Thoughts
And there we have it, everything you need to know about William and Kate's wedding cake, and how much it cost at the time. 
It's true that wedding cakes can be a costly investment, especially if you go to the top bakers – however, with the right amount of research and shopping around, there is a high chance you can find the affordable, beautiful cake of your dreams.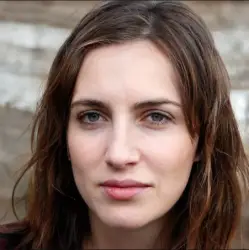 Latest posts by Anna Ingham
(see all)