These days, more and more couples are choosing to have a micro wedding rather than a full-day event with hundreds of guests invited.
A micro wedding is the best option if you want a cheaper wedding day, or you'd prefer to have a smaller, intimate wedding with just your closest family and friends. 
Even if there aren't many guests at your wedding though, at some point everyone, including you, will get hungry. Instead of serving a big sit-down meal though, for a micro wedding, you may want to serve some classic cocktail hour dishes instead. 
Having "picky bits" for food rather than a full three-course meal is a great option for micro weddings, as it's typically a cheaper way to feed your guests, it means that everyone can walk around as they eat, and you can often make most of these foods yourself so you don't need to order out or hire a chef. 
With all that in mind, now you need to think about the food you'll serve. Looking for some wedding cocktail hour meal ideas that you can make yourself?
Do you plan to serve both hot and cold appetizers during the cocktail hour of your wedding? Are you looking for ideas for the best foods to serve at a cocktail hour? Then you've come to the right place!
This guide will provide you with a selection of wedding appetizers and main ideas that your guests are sure to enjoy.
The Best Cocktail Hour Appetizers And Mains 
Here are the top 5 very best appetizers and main dishes that you can serve at your wedding cocktail hour. All of these are incredibly easy to make, though you may still want to enlist the help of friends and family if you have a lot to prepare before the big day. 
The Best Appetizers For A Micro Wedding 
These simple Jalapeo Popper Bites are guaranteed to be a success at your wedding reception. 
This extra delectable appetizer is creamy, cheesy, spicy, bite-sized, and loaded with bacon. What more could you want?
Jalapeno Poppers are many people's go-to appetizers to make for a larger event, as they're super easy to make and are loved by almost anyone who tries them.  
The combination of creamy and spicy flavors in this dish will drive friends and family absolutely wild, and it leaves everyone wanting more.
While you don't need to add bacon to these poppers if you'd prefer not to, we believe that it enhances the already great appetizer by adding even more flavors as well as some crunch.
When you combine cream cheese, fresh jalapenos, cheese, green onions, and bacon, you create a dish that is nothing short of magical.
You can prepare the filling ahead of time if you wish; just remember to store it in the refrigerator until you are ready to use it. After that, all you have to do is divide it among the chips with a spoon, and you're good to go. 
These buttery soft pretzel bites are quick and simple to make, adaptable with any seasonings you like, and irresistibly delicious — especially when paired with a warm cheese dip or mustard!
These pretzel bites are really cute and wonderful for sharing; you will be able to taste the crispy golden crust in each mouthful; and most importantly, they are perfect for dunking in all of your favorite dips!
This specific recipe for homemade pretzels only about an hour to prepare and can be done so without the use of a stand mixer.
And as a nice bonus, you probably already have all of the required ingredients stocked and ready to go in your kitchen. 
If you're looking for ways to customize your pretzel bites you can add some everything bagel seasoning or sprinkle some Parmesan cheese on top, but really, there's no limit when it comes to the possible seasonings, toppings, and dips that you can use with this recipe. 
At your wedding, you could perhaps offer bowls with various kinds of dips you guests can mix and match flavors. 
Soup already makes for a great appetizer, but what if you could make it even more convenient to eat/drink? Well, that's where tomato soup shots come in!
In just thirty minutes, you can use your Instant Pot to prepare the smoothest and creamiest tomato soup. This garlic, onion, and basil-flavored vegetarian soup with only seven ingredients is the perfect addition to any meal, lunch, or dinner.
Once the batch of soup is made, simply pour it into shot classes and you've got yourself a fun, bite-sized meal!
By utilizing the Instant Pot, this time-honored vegetarian soup may be prepared in a fraction of the normal amount of time. This soup requires only a few basic ingredients and can be prepared in less than half an hour for a low cost.
Pigs in blankets are the perfect food for when you need a speedy appetizer that is also guaranteed to impress your guests.
They are perfect for serving as an appetizer at any time you are celebrating with a large group and require finger foods.
The topping seasoning is what gives these little piggies their signature flavor and is the key to their undeniable success.
These pigs in blankets are seasons with a mixture of minced onion, garlic, poppy seeds, sesame seeds, and salt.
This combo is also known by its endearing name, everything bagel seasoning. If you want to cut down on preparation time even further, you can find this mixture premade at many different supermarkets. 
The Best Mains For A Micro Wedding 
Now that you have the appetizers out of the way, you should probably start thinking of what mini-mains you could serve at your micro-wedding. Here are some of the best and easiest main dishes you can easily make for your big day. 
With a handmade, sticky teriyaki sauce and a quick cooking time, these sweet and tangy meatballs are sure to please a large group of people.
When served on top of rice and broccoli, they turn into a wonderful dish that's perfect for a party or a dinner event.
These are the perfect main meal dish to serve that will blow the socks off of anyone who tries them, and they are a dish that is guaranteed to win over all of your guests. 
This dish is the stuff that dreams are made of thanks to the wonderfully flavored teriyaki meatballs, which are blended with a sauce that is both thick and savory, and which also has the perfect amount of sweet-to-sour balance. 
To make these mini tortilla pizzas, which are both crunchy and gooey, you only need four ingredients and ten minutes of your time. All you have to do is to bake these mini pizza's in a muffin tin until the tops are brown and bubbling.
These delightful individual pizzas can be thrown together with just four components, plus some chopped parsley if you want to give them an air of sophistication.
You are welcome to replace the pepperoni with anything else, or add whatever other ingredients you like to the pizza! 
Simply place a few rounds of tortillas in a tiny muffin tin, cover them with sauce, sprinkle on some cheese, and then top them with the delectable toppings of your choice.
These small pizzas are perfect for parties, lunches, or meals with friends that call for something different.
These pizzas are loaded with cheese, require very little effort to prepare, and are sure to disappear quickly from the serving platter.
These Prosciutto picnic sandwiches are a breeze to make and are ideal if you want to fill your wedding with European flavors. 
The salty prosciutto, the creamy brie cheese, the fresh and peppery arugula, and the sweet fig compote are layered on top of the fresh baguette, creating one of the best sandwiches you've possibly ever had. 
This sandwich is an attempt to condense all of the flavors of Europe into a single, manageable, and transportable food item.
Fresh, yeasty baguette, plenty of brie, delicious and salty prosciutto, fresh, peppery arugula, and a big smear of fig compote for a hint of sweetness are all included in this dish. 
The components of this sandwich are simple to put together, and it's very simple to do in advance. Just wrap it up, grab a fruity drink or a bottle of wine, and you'll be good to go!
Summary 
If you're planning a micro wedding, then you still need to find a way to feed your guests if you choose not to have a large sit-down meal.
If that is the case for you, then a combination of any of these above cocktail hour-inspired appetizers and mains would be perfect to serve at your wedding reception (see also: Choosing The Right Cocktails For An Unforgettable Wedding Reception)and are sure to all be a hit with your family and friends.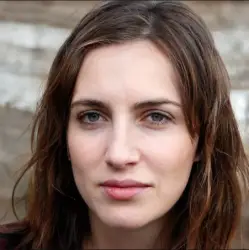 Latest posts by Anna Ingham
(see all)