It's certainly true that nothing quite grabs the attention of the world like a royal wedding – namely due to the sheer grandeur involved, the romanticized fairytale associations a lot of people have, and the fact that they are a relative rarity in world news.
One such wedding was that of Prince Harry and Meghan Markle – a couple who have been mainstays in the tabloids and the world media throughout their entire relationship. 
But what exactly was their wedding like, and what kind of wedding cake did they have? 
Who Are Harry & Meghan? 
Prince Harry is the son of King Charles III and the late Princess Diana Spencer, the younger brother of Prince William, and at present is the fifth in line to the throne of England. 
His wife Meghan Markle, is an American former actress, and a native of Canoga Park, Los Angeles, whose whirlwind romance with the above mentioned Prince has been a source of great interest for fans all over the world. 
Despite being involved in numerous controversial headlines over their relatively short relationship history, they remain popular royals for many people, retaining their titles as the Duke and Duchess of Sussex – despite their current home in California. 
When Did They Get Married? 
Harry and Meghan were married on the 19th May 2018 – with a private ceremony taking place at the Chapel Royal in St James' Palace, and another ceremony taking place at St George's Chapel at Windsor Castle. 
The couple also had a private exchanging of vows at their home, which were overseen by the Archbishop of Canterbury – however this was not actually seen as a recognized form of marriage, with the real ceremony taking place on the 19th, the televised proceeds of which were donated to charities of the couple's choosing. 
What Wedding Cake Did They Have? 
When it came to their wedding cake, the Duke and Duchess of Sussex broke tradition in the best possible way, opting for a deconstructed cake – with each tier being supported on its own gold plinth in descending order of size. 
In many ways this went against royal tradition, wherein tall tiered cakes are often the norm.
However, this seemed very characteristic of the couple themselves, who have since become known as a force of change within the established fabric of the royal family. 
Who Made Their Wedding Cake? 
As far back as memory serves, royal wedding cakes have always been created by some of the best confectioners and bakers in the world, and it has long been considered an honor and a privilege for those lucky enough to be commissioned. 
When it came to Harry and Meghan's wedding, they commissioned the services of California-native Claire Ptak – a baker who Markle met years earlier while running her own lifestyle blog known as The Tig. 
While it would have seemed unlikely for Ptak to become a royal baker at the time, the relationship between Ptak and Markle remained following their interview, and when it came time to choose a baker for their big day, Meghan knew just who to call. 
What Did The Cake Taste Like? 
Traditionally speaking, the royal wedding cakes have always been fruit cakes, composed of dried fruit, walnuts, and dates coated in alcohol and mixed into a batter.
These are generally then coated with fondant, and decorated with elegant floral arrangements and other attractive accessories. 
However, as has become a trademark of the couple, they decided to break decision and go their own way, opting for a lemon and elderflower cake – while still obviously utilizing the best ingredients, which included 200 Amalfi lemons (considered amongst the best on the planet), 500 organic eggs from Suffolk, and other high quality ingredients. 
This created a cake that was obviously a lighter flavor, not to mention being reminiscent of the modern twist their union would later bring to the royal family and the world's perception of the established order. 
How Big Was Their Cake? 
While the cake itself might not have been presented in the usual tiered fashion favored by the royal family, it was still an impressive sight to behold – consisting of four distinct cakes in total. 
This was a much more modest affair than even Harry's brother Prince William – whose 2011 wedding to Kate Middleton saw the creation of an eight tiered cake standing over three feet tall.
William and Kate's cake was also seen as modest at the time, especially when considered to that of his parents' (Charles and Diana) wedding that had a cake that was five feet tall, and of course the 1947 wedding cake of Queen Elizabeth II and Prince Philip, which stood at roughly nine feet tall. 
However, when it comes to modesty and understatement, Meghan and Harry's lemon and elderflower flavored option certainly beat the lot. 
How Was The Cake Decorated? 
While most royal wedding cakes in the past have opted for royal icing – due to its firmness, and the need for the cake to often be preserved – Harry and Meghan went for a softer, much more delicate Swiss meringue buttercream. 
This too broke tradition, but offered a luscious, delectable option for the couple and their royal guests to enjoy.
Generally speaking, buttercream is a popular choice for spring and summer weddings, mainly because it offers a lighter option for the warmer weather.
And this is exactly what was achieved with this creation, serving up the perfect accompaniment to summertime nuptials. 
How Much Was Their Cake? 
As you can imagine, the cost of a royally commissioned cake is usually astronomical. Even the modest cake commissioned by William and Kate in 2011 came to a staggering £80,000 pounds (around $92,000 dollars) – and this was considered a smaller cake all around. 
When it came to the cost of Meghan and Harry's cake however, the price was slightly cheaper, coming in at $70,000 dollars in total. While cheaper than their predecessors, this is obviously a staggering amount of money. 
Of course, one of the perks of a royal commission is undoubtedly the major payday for the baker, and it should go without saying that Ptak outdid herself for the big day. 
When considering the price of the cake, it is perhaps no surprise that it came to such an amount. Afterall, the 200 Amalfi lemons wouldn't have been cheap – nor would any of the other high class ingredients. 
How Was The Cake Received?
By all accounts, the change of the cake was viewed as a refreshing twist on the classic royal wedding cake, and guests were thrilled with the taste and flavors of the light, delicious lemon cake. 
Final Thoughts
And there we have it, everything you need to know about Harry and Meghan's wedding cake(see also: How Much Did Harry And Meghan's Wedding Cake Cost?). 
It's true that, especially within the wedding industry, a royal wedding is something that really seems to engage the global interest – a fact that has shaped and molded the expectations and trends of weddings for centuries. 
However, to enjoy your big day, you certainly do not need a royal budget to make things perfect!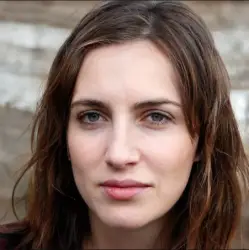 Latest posts by Anna Ingham
(see all)