Are you planning a visit to a Sonic drive-in and don't know what to have? Maybe you have heard they have a variety of flavors of milkshakes and drinks but don't know what to get? Or are you curious and want to know more?
No matter the reason that brought you here, we have the answer for you!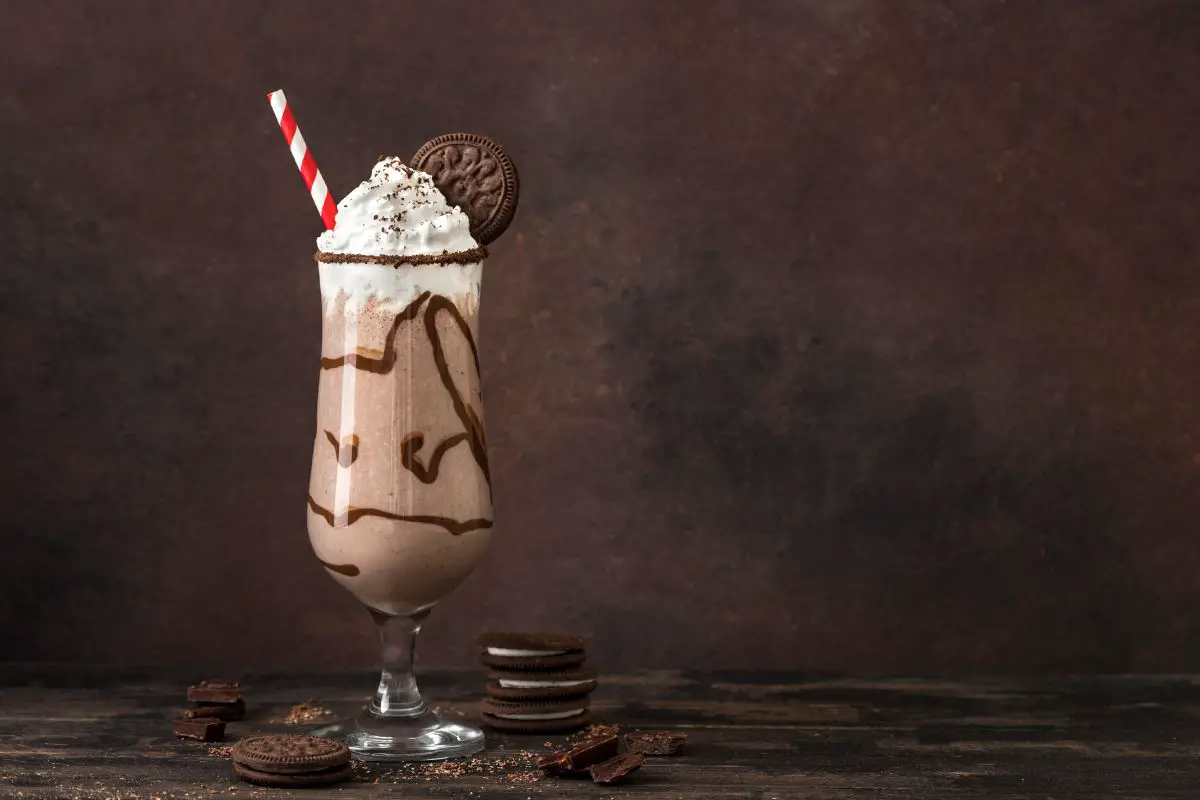 Deciding what flavor to try can be tricky, especially if you have never had a Sonic Blast dessert before. These desserts are delicious, vanilla ice cream which is mixed with candy and different flavors added.
You head online for some guidance but are met with page after page of confusing and conflicting advice. How are you supposed to know what flavor to get now?
Well, that is where we come in to save the day! Keep reading to see 11 remarkable sonic flavors you have to try today! We have the best ones below to help you pick your new flavor today!
First, we have M&M's Sonic Blast! This is a delicious treat for anyone with a sweet tooth! The vanilla soft serve ice cream is mixed with Mini M&M chocolate candies.
The candy bleeds into the rest of the desert, adding wonderful color to the drink. While it isn't what everyone enjoys, we think it makes it a beautiful and bright blast you will love!
The taste is great on this blast and is the perfect drink for M&M fans! The candy coating can melt into the ice cream, losing its flavor, so we recommend adding extra, especially if you enjoy M&Ms!
Up next, we have the Triple Chocolate Sonic Blast is a new addition to the menu and has been a real crowd pleaser!
It features soft-serve vanilla ice cream, brownie pieces, chocolate chips, and chocolate syrup. It is the [perfect dessert for anyone that loves chocolate.
It is super decadent, with chocolate chips mixed with ice cream. Some people found the blast to be a little sickly. You might want to order a smaller size or take your time when drinking it.
For chocolate lovers, this is the perfect blast! You can also customize it if you wish, swapping the chocolate syrup for some caramel if you prefer.
If you love Oreos, this is the Sonic Blast for you! The soft-serve vanilla ice cream is mixed with Oreo cookie pieces for a wonderful taste sensation! Although this might sound simple, the tastes are sensational!
The blast is effectively a cookie and cream flavor, which can seem boring, but if you like the flavor, it's one to try! Plus, you can always customize the blast if you want!
Whipped cream, cookie dough pieces, and hot fudge make wonderful additions to this Oreo Sonic Blast!
This Sonic Blast is a new addition to the menu and one you need to try! The blast features praline toasted almonds and caramel-filled chocolate truffles.
These are swirled into the creamy soft-serve ice cream for a wonderful taste and texture.
The delicious blast is topped with more truffles and praline almonds for a wonderful dessert. This is perfect for nut lovers, although some have found that the flavors didn't blend well.
However, we did not find this the case. We do recommend adding some extra caramel to the blast though, to enhance the sweet flavors.
If you love Reece's, this is the dessert for you! Crushed peanut butter cups are mixed with the soft serve ice cream for a delicious taste!
The peanut cups are blended with the ice cream for a peanut butter sensation that you don't want to miss!
While there is plenty of texture and delicious flavor in this blast, we find that the Butterfinger blast (listed below) has a stronger peanut taste than the Reece's.
But if you love chocolate, peanuts, and ice cream, then Reece's Blast is the one for you!
Butterfinger Sonic Blast is one you need to try! Crushed Butterfingers are added to soft-serve vanilla ice cream for a taste sensation!
The crunchy Butterfingers add an interesting texture to the dessert you are sure to love.
There are plenty of Butterfingers in the blast too, so each mouthful has equal parts ice cream and Butterfinger, giving you plenty of peanut butter taste that lingers on your tastebuds!
The rich peanut-buttery taste complements the soft ice cream beautifully!
If you love brownies, this is the blast for you! Sonic's Blast is packed full of rich and fudgy brownie pieces and chocolate chunks that will satisfy any chocolate lover.
The creamy soft-serve vanilla ice cream is blended with the brownies for a delicious texture.
Plus, the blast is topped with more fudgy brownies and chocolate chunks. You can also add some caramel too, to create a truly delicious blast!
If you love Snickers, you are sure to love this Snickers blast! The vanilla soft serve is blended with the chunks of Snickers bar for a nutty taste.
There is a blend of texture too, thanks to the caramel, nougat, milk chocolate, and peanuts in the Snickers.
You can expect all of your taste buds to be satisfied with this blast. The chunks of Snickers are small enough to slurp through the straw too! There's no need for a spoon with this delicious blast.
The Cheesecake Sonic Blast is a new addition to the menu, but it's a tasty one that you need to try! The dessert blends vanilla soft serve with some cheesecake pieces to create a rich and tasty dessert.
The addition of graham crackers gives it a wonderful texture. You can enjoy the taste of a cheesecake, without the need for a fork or spoon! If you love a creamier dessert, this is the dessert for you!
The Chocolate Chip Cookie Dough Blast is a fantastic one to satisfy your sweet tooth!
It features soft vanilla ice cream blended with chunks of cookie dough. While it doesn't sound as exciting as the others, the taste is sensational!
The rich and creamy ice cream sets this apart from other blasts on the list. The small bites of cookie dough also add to the texture, blasting a cheeky crunch you will love!
We love adding hot fudge to it too! It makes the blast super rich and decadent, a real treat!
Finally, we have the Strawberry Cheesecake Sonic Blast! This tasty blast tastes just like an ice cream you would find in a gourmet store.
It has the texture of ice cream, but the richness of cheesecake, making it a tasty treat!
The strawberries and graham cracker crumbs make it a creamy and thick milkshake that is a hit with everyone, regardless if you like cheesecake or not!
You can find this blast under the Master Shake section of the Sonic drive-in menu.
Final Thoughts
And there we have it, 11 remarkable sonic flavors you have to try! Whether you want a super sweet Sonic Blast, a decadent one, or a peanut butter one, there is sure to be a blast for you!
Don't forget to make use of our tips to make the Blasts even tastier!
All of the blasts included in our list today are sure to give one a try next time you head to Sonic Drive-In!
Frequently Asked Questions
Before you leave us today, be sure to check out our brief FAQ system to get the answers to our last-minute questions!
Are Sonic Blasts Worth It?
Yes, Sonic Blasts are worth it! If you want a delicious dessert while you are on the go, then the Blasts are a great option! They are also pretty affordable, allowing you to have a sweet treat no matter your budget.
There are a variety of flavors you can choose from, with plenty of options allowing you to get the dessert you want.
And with all of the customization options available, you can have a unique dessert whenever you want.
Are Sonic Blasts Healthy?
Sonic Blasts are not the healthiest desserts you can get, but that doesn't mean they aren't delicious!
Sonic Blasts are high in calories and carbohydrates, with the larger sizes having more calories than the smaller options.
If you are trying to follow a healthier diet, you can keep Sonic Blasts for special occasions. Check out the nutritional facts for a large Sonic Blast now.
It's worth mentioning that these are general and will vary depending on the flavor and any customizations you make.
Calories: 1880
Carbohydrates: 233g
Protein: 27g
Sugar: 203g
Sodium: 1160mg
Cholesterol: 305mg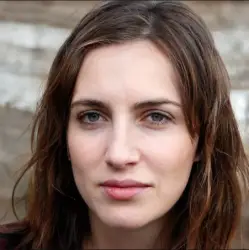 Latest posts by Anna Ingham
(see all)