When it comes to donuts, you're practically spoiled for choice in how you can have them. From an enormous variety of different flavors and forms, to a range of different delicious ingredients and toppings, you can have your donuts exactly as you want them.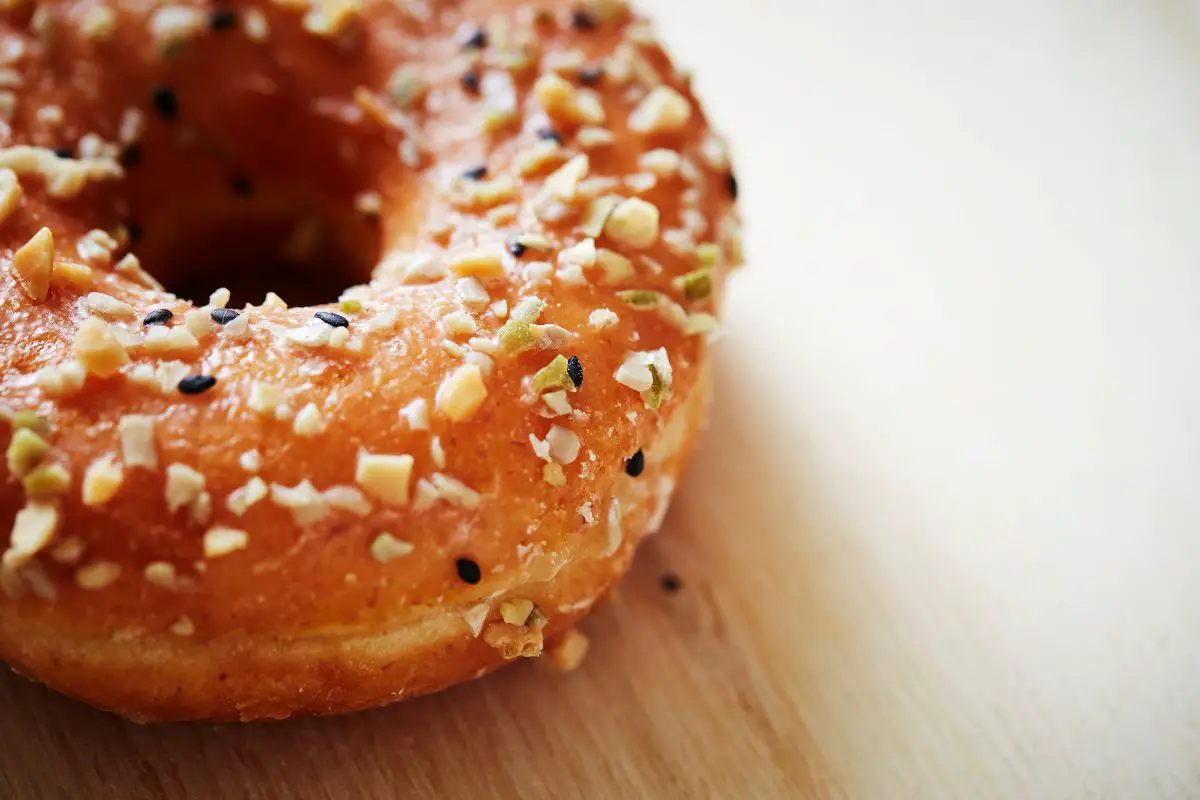 However, one of the most overlooked donut ingredients out there is sesame seeds, which add so much to these tasty sweet treats. 
While it may not be the first donut coating you think of, sesame seeds are a brilliant addition to donuts.
For one, they give them a crunch texture, which contrasts perfectly with the soft doughy fluffiness of the donut itself.
On top of that, they give the donut a slight nutty flavor, and they're packed with all kinds of goodness: protein, minerals, vitamins, and more.
In our delicious guide below, we've got the 10 best sesame donuts recipes that you will simply love.
However you like your donuts, you're sure to find a sesame donut recipe in our list that becomes a future favorite.
Read on!
10 Best Sesame Donuts Recipes You Will Love
We're starting our list off with a classic of Vietnamese dessert cuisine, with these tender Vietnamese donuts that are also by the name of "Banh Tieu".
An extremely popular street food that you'll find all over Vietnam, these donuts are simple and delicious, with a fluffy texture and a crispy sesame seed coating.  
Even better, these donuts are super quick and easy to throw together, taking just 15 minutes to prepare and 10 minutes to cook.
This makes them the ideal snack to whip-up after dinner one evening, or make for an early breakfast. 
Each of these Vietnamese donuts is hollow inside, which makes them perfect for customization! How so?
Well, you can fill them after cooking with whatever filling your heart desires.
For example, caramel will make them super sickly and tasty, while chocolate spread makes these sesame donuts much richer.
It doesn't have to be a sweet filling, either, because you can add savory fillings instead – which go especially well with the crunchy sesame seeds. 
Our next pick is these stylish (and supremely tasty) mochi donuts, which have a brilliant glaze and a helping of toasted black sesame seeds on top of each of them for a bit of added nuttiness and crunch. 
If you don't know, a mochi donut is a mix between the traditional American donut and a Japanese mochi, which is a rice cake.
As a result, you get a fantastic sweet treat that's the best of both worlds, taking the best of both cuisines and giving you a chewy and subtly sweet snack. 
The small handful of ingredients you need are all fairly typical baking staples – the kind of thing you'd expect when making a donut, such as vanilla ecstasy and butter.
However, for the flour you need to use sweet rice flour, which is used when making Japanese mochi.
Meanwhile, each donut has a handful of toasted black sesame seeds, which really add to the flavor and texture of the treat.
Our next pick is a recipe that's inspired by Chinese fried pastry balls that have sesame seed coverings and typically have a red bean paste or lotus filling.
However, this recipe fills the sesame donuts with delicious custard instead, an influence itself taken from Hong Kong. 
Custard donuts are one of our most favorite types of donut, and how could they not be?
The soft fluffiness of the donut contrasts perfectly with a cool texture and sweet, and egg-like flavor of the custard.
It's the perfect combination! And it's even better when you add a covering of crunchy, almost nutty sesame seeds into the mix.
The custard filling is simple to make, even though it requires quite a few ingredients.
You'll need things like custard powder, egg, and milk, and the end result is a deliciously creamy, sweet filling that you'll want to whip-up for plenty of other dishes.
This next recipe is a fantastic one to make. Why?
Well, the light and fluffy donuts not only have crunchy sesame seeds on their topping, but also a gooey, sharp lemon glaze that will tickle your taste buds.
The sharp and slightly bitter taste of lemon is a great contrast to the subtle sweetness of the donut, and the nuttiness of the sesame seeds also adds to the mix to create a flavor profile that's full and varied. In other words…the donuts are delicious! 
These may sound like some pretty complex donuts, but the whole process of preparing, cooking, cooling, and glazing should only take a total of about 35 minutes.
Also, since this is a donut that's baked in the oven, it's a great and simple recipe for people who have never made donuts before. 
Though the choice is up to you, the recipe uses black food dye to make their donuts black, which makes the sweet treats look extra elegant and fancy.
Not to mention, it contrasts really well with the bright, silver-like appearance of the gooey lemon glaze that's dribbling over each!
If you thought that the title of this recipe sounds simply mouth watering, then you're not wrong.
These delicious black sesame donuts are made with black sesame paste, which is known as neri goma in Japan, where it's a popular thing to use.
The paste is delicious and the sesame seeds are nutty and crunchy, but they aren't the only strong flavors coming out of these donuts.
No, because each donut is also dunked in a caramel miso glaze that's totally rich and sweet!
Even better, the caramel miso glaze is very easy to make, taking just 5 ingredients. 
This next sesame donut recipe is one of our absolute favorites, thanks to the fantastic addition of not one but two tasty fruits!
These sesame donuts not only have the delicious crunch and subtle nuttiness of sesame paste, but it also uses raisins and dry cherries to give it a fabulously fruity edge.
Cherries and raisins are a fantastic combination of fruit, with the sweetness and sharpness of the cherries pairing perfectly with the tangy juiciness of the raisins.
They're the ideal fruits to add to your donut, and they bring a really unique flavor to these soft, fluffy treats.
We've already included a sesame donut in our list that makes good use of lemon, adding a sharp yet delicious bitterness to the doughy treat, but this next recipe brings even more fantastic lemon flavoring to its donut!
By using pre-made lemon curd from a jar, this donut has a healthy dose of tangy lemon goodness that will have your mouth watering.
Interestingly, the lemon curd is added after you've made the donuts!
Once they've been fried, you allow the donuts to cool for a little but before filling them with the lemon curd.
Of course, filling them isn't quite as simple as it sounds, because you need to make a slit in the side of each donut and then insert a piping bag into it, piping the lemon curd filling inside.
Banana is a severely overlooked flavor for donuts. After all, banana is one of the best fruits out there!
Needless to say, its unique taste of creaminess and sweetness works wonders when combined with a donut, and that's especially true when you've got some crunchy, slightly nutty sesame seeds. 
This is an easy recipe with delicious results, and it's one you'll keep returning to again and again!
Pumpkin is another overlooked donut flavor, so we're rectifying that mistake by including this must-use recipe!
Pumpkin has a unique sweet, nutty flavor of its own, which makes it the ideal companion for the slightly nutty taste of sesame seeds. 
These donuts get their pumpkin flavoring from the use of pumpkin puree, but there's also a handful of spices used as ingredients too, because warm spiciness goes hand in hand with the taste of pumpkin.
These spices are: paprika, nutmeg, cinnamon, cloves, and all spice.
They give these snacks the perfect level of warmth, without being too spicy, and it makes this the ideal recipe for enjoying during the colder parts of fall.
We're finishing our list with perhaps the easiest recipe of them all!
These delicious donuts use a can of biscuits for their dough, saving you time and money on extra ingredients. 
Even better, these sesame donuts contain honey, which gives them a fantastically sweet, almost floral taste that goes especially well with the sprinkling of crunchy sesame seeds on top of each treat.
Final Thoughts
Sesame donuts are delicious, with their added nutty crunch of sesame seeds. Find the best with our handy guide!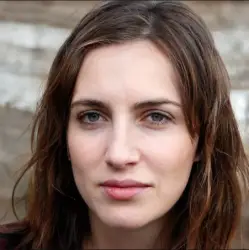 Latest posts by Anna Ingham
(see all)