When it comes to wedding cake ideas, it can be difficult to think of something fun and different that hasn't been done before. Finding some innovative ideas and recipes can be tricky, but there are lots of ways to get creative.
For example, choosing a heart shaped cake for your special day can be a really fun and unique way to demonstrate you and your partner's love for one another.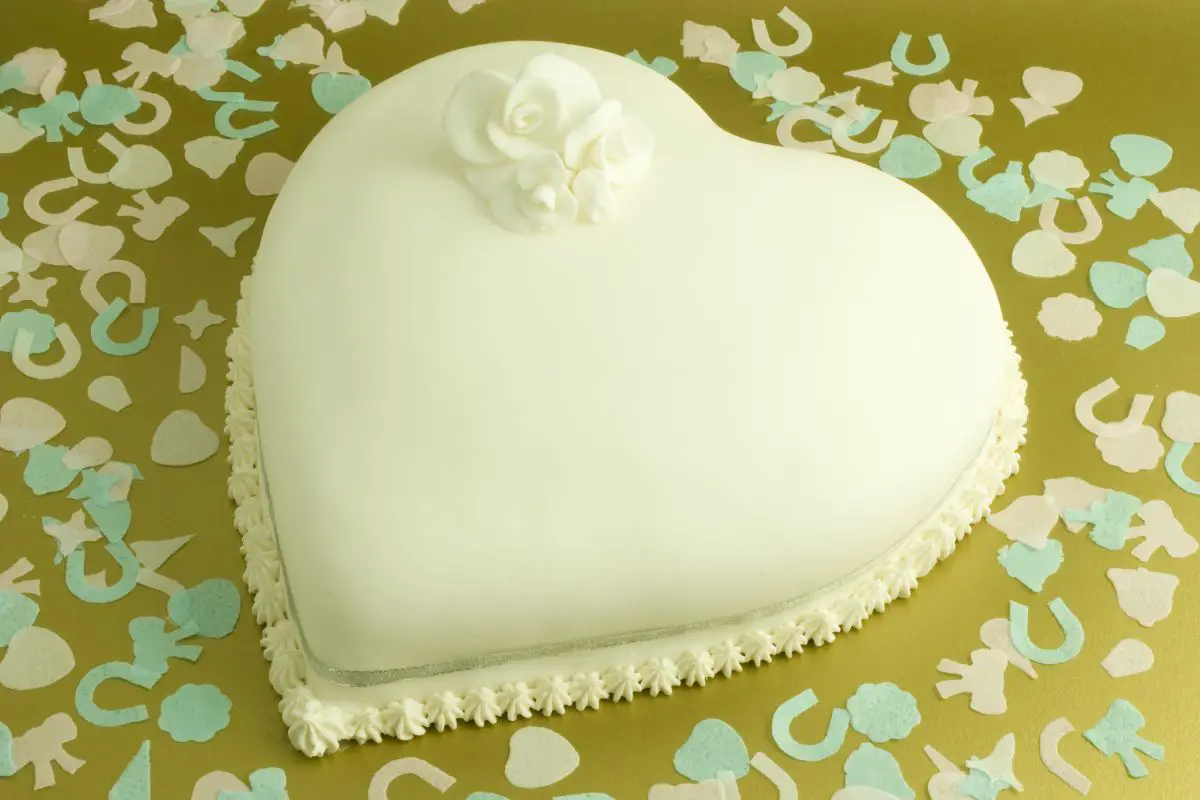 But, with so many different heart shaped cake recipes on the internet, it can be difficult to choose one that's perfect for your special day.
Thankfully, that's where we come in. Below, we've compiled a list of some of the very best heart shaped wedding cake ideas that you can use as inspiration. 
We can guarantee that there will be something here that you're bound to adore. Don't be afraid to make modifications when it comes to the recipes too.
Remember that we're just providing you with some ideas and inspiration to get you started on your cake making journey. 
The recipes we've provided range from beginner to advanced level too, so be sure to check out the bracket for each of these different recipes. 
To find your perfect heart shaped wedding cake, simply keep reading, as we take a closer look. 
If you're on the hunt for a delicious, red colored heart shaped cake, then we'd like to introduce you to this amazing recipe.
The colors of this cake remind us of valentines day, with lots of piped pink buttercream frosting, and plenty of little heart shaped sprinkles too. 
If you really want to show your love on your big day, we think that this one is perfect for doing so. 
But, as well as being super cute and aesthetically pleasing to look at, did we also mention that it tastes delicious? This is one of the tastiest cakes in town, and is made using a red velvet sponge at the base.
For those of you who are already fans of red velvet, then we'd like to tell you that it's one of the tastiest ones that we've tried. 
It has heaps and heaps of cocoa powder which gives it that classic, rich, chocolatey flavor, as well as lots of buttermilk, which give it an amazing tanginess.
The sponge itself is super duper moist, just like you'd expect from a red velvet cake, but it's also dense enough so that you can top it off with your favorite decorations. 
Don't be afraid to get creative with this one, and choose different shaped piping, or some different sprinkles for the decoration. 
Calling all chocolate lovers! We've got the perfect heart shaped cake for you. If you're a lover of all things rich and indulgent, then you're bound to adore this Italian chocolate cake recipe.
This one has an average level of difficulty, so if you're a beginner when it comes to making sweet treats, you may need a few practice runs to get it just right. 
One of the best things about this recipe is the super moist chocolate sponge, that simply falls apart on your fork.
It's layered with heaps and heaps of chocolate ganache, which help to give it that classic, rich flavor that we absolutely adore. 
We also love the fact that this recipe actually comes with a video tutorial too, so that you can easily follow along, and pause whenever you need to. 
This one has three different types of frosting, all of which are chocolate based and add to the depth of flavors that this cake presents.
It also has candied hazelnuts packed inside, which help to give this cake even more of a delicious texture. 
To top the cake off, white icing is used to pipe the inscription on the icing. This takes a little bit of skill to get right, and we'd recommend that you practice on the countertop a few times before finally icing it on the cake itself. 
We couldn't help but provide you with another delicious heart shaped chocolate cake recipe, purely because it's so pretty to look at. This recipe is far more rustic, and doesn't require any major decorating skills. 
We'd say that this one falls into beginner territory when it comes to the baking process, so if you're looking for a cake that's both beautiful and easy to put together, then this might be the perfect one for you. 
The cake base itself is super simple, and only requires a total of 6 ingredients, most of which you'll probably already have in your pantry.
As well as this, it also has a super easy and tasty icing, that's made using buttercream and crushed raspberries. 
In terms of the decoration itself, the chocolate buttercream is layered on top of the cake, and then the rest of it is left exposed, so that you can see the beautiful vanilla and strawberry layers. 
You can finish this cake off with any decorative items of your choosing. We particularly love the way they've opted for edible petals in this recipe, which help to give it a touch of elegance and refinement. 
If you want a heart shaped cake recipe that's super delicious and a little bit different, then we think that we've found the perfect one.
This sponge cake packs some super tasty and mellow flavors, with raspberries and almonds at the base. The result is an incredibly sweet and fresh flavor that we believe would work perfectly for a summer wedding. 
You also don't need anything extravagant in order to make this recipe, all you need is a little bit of patience, and a lot of icing sugar!
The frosting itself is probably the best thing about this cake, and it's loaded to the brim with white chocolate. This helps to give the cake a super yet subtle flavor. 
It's super decadent and delicious, and is also super pretty to look at.
You can decorate this cake in a similar way to the recipe in question, or you can have fun experimenting with some piping or adding other decorative items on top.
Frequently Asked Questions
Now that we've taken a look at some of the very best heart shaped wedding cakes out there, we can move on to discuss our frequently asked questions. 
How Do I Make A Heart Shaped Cake Out Of Two Round Sponges? 
This is probably the most common question when it comes to making a heart shaped cake. How exactly do you form a heart from two round sponge pieces?
In order to do this, the process is super simple, and just involves cutting away the pieces of sponge cake as closely as you can to the edge of the pan, whilst keeping to the correct shape. 
If you're nervous about getting this right, then you can simply purchase some heart shaped cake tins in your preferred size too. 
How Do You Cut Fruit Into Heart Shapes? 
If you've noticed from some of the recipes we've listed above, many of them will call for fruit as decorative elements. You can help to elevate these decorations to the next level by making them look even prettier. 
A popular option is to use strawberries to create little hearts. This is super easy to do, and just requires cutting the strawberries in half.
After you've cut them in half, you can then go ahead and slice a little triangle out of the top of the strawberry, as this will help to create the heart shape that you desire. 
Final Thoughts 
To sum up, there are lots of heart shaped wedding cake recipes out there that you can choose from.
Whether you want something super rich and decadent, or something super simple and fresh, there's a recipe out there for you. 
If you can't find the perfect recipe, then we'd recommend that you create some small modifications to make it the cake of your dreams.
Experimenting with different styles of piping, colors and decorative items can really help you to make it your own. 
We hope that this article has been helpful, and provided you with the inspiration you need to get baking.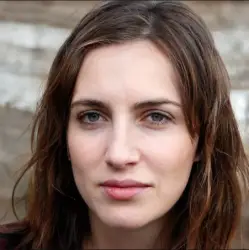 Latest posts by Anna Ingham
(see all)