When the vows have been recited, and the rings have been exchanged, there's nothing that kicks off the wedding celebrations quite like a glass of some bubbly champagne, however, if you really want to go all-out with this favorite fan beverage, a classy way to include it as part of a wedding is to actually make it an ingredient for the wedding cake. 
While the flavor of the cake can depend on how much alcohol you actually include, for the most part, champagne cakes tend to be on the sweeter side when it comes to the taste, with many people likening it to sweet vanilla, so if you do want a cake that is bursting with a light and refreshing flavor that still retains that bubbly sensation that so many of us adore, you won't want to miss out on making a champagne wedding cake. 
The good news is there are more than a few ways to make this type of cake, so let's take a deeper look at the many different ways you can prepare it today to give you a few ideas ahead of your big and special day. 
This delicate and very feminine champagne cake is actually packed full of classic vanilla buttercream to compliment the splashes of pink champagne, ramping the sweetness of the entire dish up a notch, and the best part is, the buttercream itself can be made with just a handful of ingredients, most of which you will probably already have lying around your kitchen. 
The soft gel paste is what allows this cake to look as bright and eye-catching as it does, making it perfect if you're planning to have a pink-themed wedding, or if you simply want to satisfy your sweet tooth. 
Don't forget to sprinkle a few light cake sparkles over the top when you're finished, along with a few pink rosettes and even beads along the bottom if you really want the cake to look as classy and luxurious as possible. 
When this recipe says that you will need to make a 'champagne reduction', don't worry, this doesn't actually mean holding back on the amount of champagne you use in the cake itself.
It simply refers to the technique of boiling the champagne down until the water completely evaporates to create a tasty and concentrated champagne syrup. 
The syrup boosts the underlying flavor of the champagne up to a whole new level, leaving behind a lot of the sweetness to create a much more robust and intensified flavor that is sure to please anyone who already loved the bubbly taste of champagne to begin with. 
You're still going to be getting a good amount of sweetness with each bit you take, thanks to the inclusion of vanilla extract and coarse kosher salt, which all blend elegantly with the champagne syrup, making this a very potent, strong, but incredibly memorable cake that becomes so addictive after you take that first bite.
If you've never had the pleasure of trying Italian meringue buttercream before, it is essentially a very smooth and creamy frosting that isn't as sweet as traditional buttercream frosting, but instead, has a much more buttery flavor that isn't as potent, making it ideal to use when you want your wedding cake to still be tasty, but also a lot creamier than usual and not as strong. 
This recipe is therefore a lot more mellow in its flavor compared to many other types of champagne cakes, but this isn't to suggest that it doesn't contain any flavor at all because it certainly does, and a lot of this is owed to the inclusion of the strawberries which help to not only keep the cake moist but also alleviate a bit of the dryness that often comes with champagne. 
Always remember that while this cake is supposed to be a lot more manageable than many other champagne cakes, if you do want the champagne flavor to pop out a lot more, you can simply simmer the bubbly beverage and then add it in so that it becomes a lot more potent. 
The mixture of champagne, caramel flavors, fresh fruit, and of course, the toasted sugar, not only makes this champagne cake a real beauty to look at, but it also packs an incredible amount of flavor into each and every bite you take.
The real star of the show here, and an ingredient that helps to even out the sweetness of the champagne and the fruit exceptionally well, is the toasted sugar, which is basically simple sugars that have been formed by heating up and breaking down complex sugars in the oven.
Toasted sugar substitutes the sweetness of regular sugar for a nutty and almost caramel flavor which works just as well as part of a champagne cake as it creates a nice contrast to the bubbly champagne and strawberries so that the sweetness never becomes unpleasant. 
Because of how well toasted sugar serves its purpose, you can even add in some raspberries or blueberries to the mix too, if you enjoy the taste of them and think that they might make the cake look more appealing and colorful since you won't have to worry about the added sweetness ruining the flavor. 
Like the idea of adding more of a zesty flavor to compliment your champagne cake?
Look no further than this delightful and incredibly easy-to-prepare orange champagne cake which uses both orange juice and a few teaspoons of freshly grated orange zest to make it a real treat on the taste buds. 
While the inclusion of the oranges undoubtedly enhances the flavor of the champagne and the cake overall, it also helps to keep it moist, making for an extremely light and fluffy texture that never ends up becoming too dry while also ensuring each bite tastes even better than the last. 
Chewy and delightful, this is definitely a recipe you're not going to want to miss, especially if your big day is planned to take place in the warmer months when you need a refreshing snack to cool you off during all the celebrations.
If you and your newly wedded partner are lovers of the light and juicy flavor of strawberries, this champagne cake recipe combines raspberry drip glaze with fresh raspberries to create an explosion of flavor that you can notice right away as soon as you take a bite, but even when you cut down the middle of the cake, you will be able to clearly see the streaks of pink running through the cake, and trust us, it tastes just as delicious as it looks. 
The whipped cream over the top is technically an optional ingredient, but we would definitely recommend it just to allow the texture to be that much softer and more pleasant to chew on.
Additionally, while it might seem like a small ingredient in the grand scheme of things, you also won't want to miss out on the corn syrup used as a part of the glazing, which can help to even out the sweetness of the cake, making it a lot more manageable to eat. 
You can never count out a chocolate cake when you're thinking of cake ideas that are guaranteed to taste delicious, but infusing it with a dash of champagne allows the flavor to come out even richer, especially if you also mix in some hot coffee which will also work to elevate the potency of the chocolate, with every bite packing a real punch. 
While you are free to choose any type of chocolate to use for the core of the cake, dark chocolate tends to work the best since it's a little less sweet, meaning the champagne already implements enough sweetness so you won't ever become too overwhelmed with the taste and can enjoy the multitude of flavors together without ever being put-off or dissatisfied with the final product. 
It's always worth noting that if you don't currently have any buttermilk on-hand, there's no need to stress out since you can use white vinegar and lemon juice as an easy substitution by pouring a tablespoon of one of them into a cup and then stirring them together with some milk for about 5 minutes, making this recipe easier than ever to make!
Summary
While a champagne cake on its own with no added ingredients or flavors will certainly taste nice, you do run the risk of the flavor potentially being a little bland when you come to taste it, or even worse, the champagne coming out too dry, which can ruin the cake entirely. 
This is why it's always worthwhile experimenting with a few different fun and creative recipe ideas so that your wedding cake can not only look and taste incredible, but so that it can also make your special day even more memorable!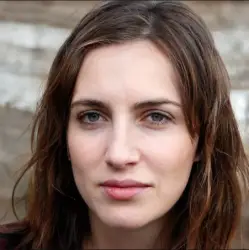 Latest posts by Anna Ingham
(see all)