Frosting and cookies are basically a match made in heaven.
Cookies are already pretty amazing to begin with, but then you add on some frosting, and the whole thing is lifted to a new level.
From soft sugar cookies to oatmeal cookies to chocolate cookies, almost anything can be improved with frosting!
Don't believe us? In this guide, we've rounded up some of the best frosted cookie recipes around.
These are perfect for sweet snacks and celebrations, and most of them are really easy to make.
So, get your piping bag ready, and prepare to enjoy 15 of the best frosted cookies recipes. 
The Lofthouse sugar cookies are the favorite treat of many small children, with their instantly recognizable pink frosting and super soft cookie base.
It's hard to resist buying a pack when you see them in store!
But if anything can make a sugar cookie better, it's making them yourself.
These Lofthouse-style frosted sugar cookies are delicious and easy to make, perfect with a glass of milk or as a gift.
And because you're making your own frosting, you can choose whatever color you like. Keep it the classic pink, or go wild with experiments!
To make a good Christmas cookie, you need two key features. First, a dough that is easy to roll and shape, and won't spread significantly in the oven.
Second, you need a frosting that can be brightly colored and stays in place as its sets. 
This recipe for frosted Christmas cookies has both! If you're looking to impress visitors, try piping intricate patterns onto your cookie.
But if you just want something fun, then get the kids involved with shaping and decorating the cookies!
You can use the standard sugar cookie recipes at Easter, adapting the shapes and colors to make eggs, chicks, rabbits, or whatever you like!
But we think Easter is a great time to try something new, which is why we love these bird's nest easter cookies. 
The frosting on these cookies is thicker than the standard sugar cookie frosting, so it can balance your favorite chocolate eggs on top.
Sprinkled with toasted coconut, it resembles a nest filled with yummy treats.
Ready to start experimenting with your frosted cookies? One method to try is switching the standard white sugar to brown sugar.
In this recipe, brown sugar is also used to create the frosting, for a fresh new take on sugar cookies. 
Brown sugar has a deeper taste than white sugar.
There's a subtle caramel undertone to it that helps tone down the sweetness, making for a more mature take on the classic sugar cookie.
Of course, you can still load up your cookies with sprinkles! 
Oatmeal and raisin cookies are delicious, but if you have a particularly sweet tooth, you might find they just don't hit the spot.
If you like the idea of the oatmeal cookie but haven't quite found a recipe to fall in love with, then give this frosted variety a try.
A simple layer of frosting can transform an oatmeal cookie into something special. It pairs perfectly with the delicate spicing of the cookie and the unusual texture of the oats.
Chocolate and peanut butter are a pairing that it's almost impossible to get wrong!
These peanut butter cookies taste delicious on their own, but they're taken to the next level when you add a scoop of chocolate frosting.
Even better, this is a chocolate frosting recipe that's quick and easy to make but tastes unbelievably light and fluffy.
It doesn't require a mixer or a piping bag, saving you from washing extra dishes. And any leftovers can be kept in the freezer for weeks!
There's nothing like a handmade gift for a special occasion, and as a Valentine's Day treat, homemade cookies always say "I love you".
Literally, if you have a steady hand and you're good with a piping bag!
The good news is that even a novice baker can master this simple sugar cookie and frosting recipe.
The icing is thick enough to pipe, but if you don't want to risk it, you can spread your heart design using a spatula or butter knife.
Frosted red velvet cookies have all the magic you expect from a red velvet cake, on a smaller scale.
There's a touch of cocoa powder for flavor, that lush red coloring from the dye, and a vivid taste thanks to the unexpected addition of white vinegar.
And, of course, the cream cheese frosting. 
These are the perfect bake for a special occasion or celebration.
Soft and chew, if you want to make them really special, add a handful of white chocolate chips to the dough before chilling.
A snickerdoodle isn't exactly a recipe that needs reinvention, but if you're looking for a new way to spice up your holiday cookie tray, try these frosted chai spice snickerdoodle cookies.
Rolled in a mixture of cinnamon, sugar, and chai spices, the outside of the cookie becomes crunchy when baked, while the inside stays chewy.
It's the perfect contrast for the smooth vanilla frosting that's used to finish the cookies. Serve at Thanksgiving, or for a sophisticated Halloween get-together.
If there's one thing that goes well with chocolate then it's even more chocolate!
At least, that's the thinking behind these chocolate frosted chocolate sugar cookies, and to help prove the point, these cookies taste exceptional.
Like a traditional sugar cookie, this chocolate variety has a soft base.
Paired with the fudge chocolate frosting, it's an indulgent and rich take on the traditional sugar cookie.
You can add some sprinkles for decoration, or maybe try a few chocolate chips on top.
Lemon is a fresh and fun flavor, perfect for spring and summertime.
These frosted lemon cookies use a combination of lemon zest and lemon juice to create a burst of flavor in every bite.
The sugary frosting also helps to increase the sweetness levels, for a delightful sunny day cookie. Because the frosting is quite thick, use a piping bag to create a delicate decoration.
It's best to juice and zest straight from the lemon, rather than from a bottle. This will give a fresher flavor, and an irresistible fragrance. 
When the leaves start turning and there's a touch of chill in the air, you know it's time to start adding pumpkin to all your recipes.
That includes your frosted cookie favorites!
Pumpkin cookies are an excellent way to ease you into the fall baking season, and prepare you for the pumpkin-spiced treats you can look forward to over the next few weeks!
You'll often see pumpkin cookies with cream cheese frosting, but this brown sugar frosting is amazing.
You'll want to eat it by the spoon, but make sure you save enough for a healthy heaping on every cookie.
Looking for something different to hand out to trick-or-treaters, or serve at your Halloween party? Use black frosting with sugar shapes and sprinkles to create spooky sugar cookies!
This is the perfect bake to make with children, although be careful when using black food dye.
It has a tendency to stain everything it touches, including skin, clothes, and furniture.
There's no need to chill or cut the dough for this recipe, so you can get the kids involved with making the shapes.
Carrot cake cookies have a surprisingly light base which is packed full of carrots and spices, topped with a sweet layer of cream cheese frosting.
When spring is in the air, these cookies are an excellent choice for picnics and parties, or just to enjoy as a snack with a glass of milk.
The cookies are finished with a mixture of frosting and chopped pecans, which add new textures to the dessert.
Peppermint and chocolate are both classic holiday flavorings, and these peppermint frosted chocolate cookies are sure to be a hit at your next party. 
If you're the kind of person that (wrongly) believes chocolate and mint taste like toothpaste, then prepare to change your mind!
This recipe uses peppermint extract for a fresher flavor with none of that toothpaste aftertaste.
Decorate with a thick layer of the smooth icing, and finish with a sprinkle of crushed candy canes to create a glittering effect.
Final Thoughts
Frosting isn't just a way to add sweetness and decoration to a cookie.
It can also bring new complementary flavors, create interestingly contrasting textures, and even refresh a standard cookie recipe.
If you really love to experiment, try mixing and matching some of our frosting and cookie recipes. It might go wrong from time to time, but when it goes right, it's sure to be spectacular.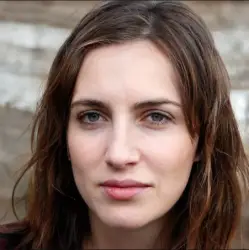 Latest posts by Anna Ingham
(see all)