If you're like us at Sweethaus.com, then you can't resist a cookie every now and again (or every day). Whether it's a chocolate chip cookie or has a gooey center, there are cookies to please every palate and taste bud out there.
The only issue is that there is always a tinge of guilt when enjoying these favorite treats, mainly because of their high sugar content.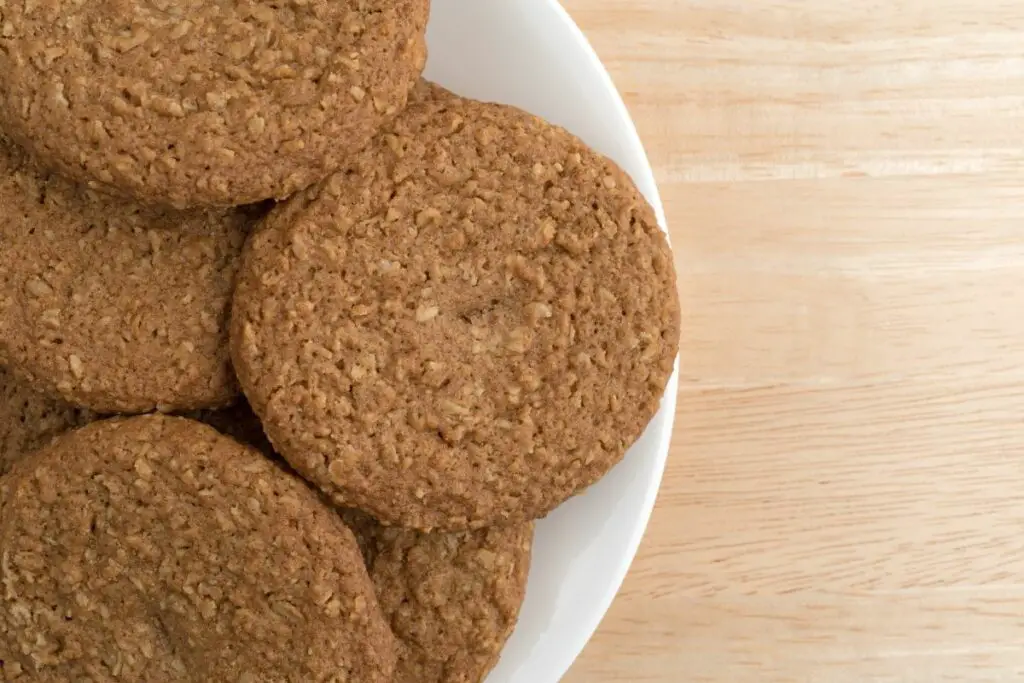 There's an easy remedy to that, though – make sugar free cookies! That's right, you can make sugar free cookies at home and, here's some even more good news; they are super easy to make!
Sugar free cookies are great for satisfying your sweet tooth cravings without the intake of added sugar. Even without the sugar, these cookies have the perfect amount of sweetness but without the added calories.
In today's post, we are going to guide you through our selection of the very best sugar free cookie recipes.
So, if you're trying to watch your sugar intake and fancy some healthier alternatives, you're in the right place.
All you need are a few simple ingredients and you can make super delicious sugar free cookies that taste just as good, if not better than their sugary counterparts. Enjoy!
Delicious Sugar Free Cookie Recipes
First up, we have this wonderfully simple recipe for you to try at home. All you need are four main ingredients, plus maple syrup to act as the sweetener.
Vegan and gluten-free, these cashew butter cookies are the perfect treat for serving at a dinner party or a social gathering with friends and family, especially for those who have special dietary requirements. 
Deliciously chewy with a delectable crunch on their insides, these oatmeal cookies are made with almond flakes and coconut flakes, rather than oats.
And, because it is sugar free, a granulated sugar substitute is needed. For this recipe, you can use any kind of alternative, but we recommend an erythritol monk fruit sweetener blend.
Coated with coconut flakes, the added crunch is divine but the real magic is in how chewy these delights are. 
You'll soon see a trend with these recipes in that they only require a handful of ingredients and not much time to prepare and bake. This recipe is no different as you only need four ingredients and one medium-sized bowl.
Follow the recipe and you can enjoy supremely healthy, sugar-free peanut butter cookies for the whole family to feast upon!
You can also make this recipe gluten-free if required by ensuring the oat bran used was produced in a certified gluten-free space. 
Here, we have another delicious and healthy version of the classic, popular treat.
These chocolate chip cookies are made using low carb flour, such as carbalose flour, baking soda, butter, a granular white sugar alternative, a brown sugar substitute, two eggs, vanilla, and sugar free chocolate chips.
You can also add some chopped nuts if you like. What you get are cookies that are just as delicious as the traditional treat but with fewer calories.
Simple to follow, this recipe is guaranteed to provide you with sweet and savory cookies in just over 10 minutes. 
Oreo cookies – cookies don't come much better than these. Well, they do if they are sugar free and healthier!
This homemade, easy to follow recipe is also dairy free and paleo friendly so you can make it for those with certain dietary restrictions.
This recipe includes palm shortening, black cocoa powder, coconut cream, as well as both powdered and granulated forms of swerve, a sugar substitute. Healthy and still tasting like Oreos is a win in our books!
Something light for the summer months next with these delicious slice and bake sugar free lemon cakes. Again using granular Swerve as a sugar substitute, this recipe works well in an air fryer, but only if you're making a small batch.
If you're making a whole batch for a football team, you better bake them in the oven. These cookies are gluten free and nut free without any use of almond flour (which is used in many sugar free cookie recipes).
You can also swap out the butter for something else to make them dairy free.
Wait, sugar cookies that are sugar free? Have we gone mad? Maybe, but whilst this may sound bizarre, these "sugar" cookies are actually made with erythritol in place of white granulated sugar.
But, they still taste as sweet as traditional sugar cookies, just with fewer calories. They are very soft and chewy and each one contains only 1 gram of net carbs.
If you fancy adding some toppings, we recommend adding some peanut butter or sugar free dark chocolate. Keto-friendly cream cheese is another tasty option.  
Although not as popular as the sacred chocolate chip cookie, raisin cookies are not far behind. And, these oatmeal raisin cookies are some of the best we have ever tried!
They are chewy and wonderfully soft with the raisins adding a beautiful sweetness to every bite. The oatmeal offers a divine creaminess in the cookies that is like nothing else.
With a sprinkling of cinnamon on top, these cookies are perfect comfort food, especially around the holidays. 
Did you know snickerdoodles can be sugar free? Well, you do now! If you didn't know, a snickerdoodle is a cookie that is usually made with sugar, butter, and flour, before being rolled in cinnamon sugar and then baked.
Instead of sugar, Erythritol is used in this recipe to provide the sweetness we all crave.
Although not as sweet as sugar (around 60 to 70% as sweet), Erythritol has practically zero calories, so will not spike your blood sugar levels. Healthy and tasty, these snickerdoodle cookies are a must-try.
The name "Chocolate crinkle cookies" is just so welcoming, that we had to try this sugar free recipe out. And what a treat we had in store! Perfect for the festive period, these cookies have the best taste and texture.
They are perfectly sweet and super chocolaty to please any taste buds. And, one bite and you will be in awe of their chewiness and softness, the powdered sugar melts like heaven in your mouth.
Try them yourself and you'll understand why we love these so much! 
What three words does every cookie and chocolate lover want to hear? Chewy, soft, and chocolatey. Yep, that will do it! And, the good news is that these chocolate cookies are just that!
If you fancy treating your taste buds to a party, then you have to try this recipe. Moreover, these cookies are keto-friendly, low-carb, and, of course, completely sugar free.
You don't need to spend much time making them either. In just 20 minutes, you can be munching down on these treats and enjoying a world of delicious flavors. 
Here's one for all vegans to enjoy! These Chinese almond cookies are gluten-free and use maple syrup as a substitute for sugar to sweeten the treats.
Traditionally eaten for the Chinese New Year, these cookies are shaped like coins to bring you good fortune. But, eating these cookies provides us with more than enough fortune!
Healthy and sweet, we highly recommend trying these Chinese almond cookies as soon as you can. So, don't worry, you won't have to wait for the Chinese new year every time. 
As you can see from our list, there are a whole host of sugar free cookies that are suitable for keto diets. And, here is another example!
These snowball cookies are low in carbs and make a perfect after dinner treat or a light snack. Again, erythritol is used as a substitute for sugar to sweeten these cookies and the recipe is super easy to follow.
If you're struggling to think of what to serve guests at Christmastime, we suggest these balls of joy. But, try not to eat them all yourself first like someone we know did!
Hailing from Italy, this almond crescent cookie recipe is incredibly delicious and you can enjoy them completely guilt-free! Their outsides are crispy whilst the insides are chewy and tender (the perfect combo).
The recipe calls for almond flour with almond extract to add extra flavor. Then, almonds are added as toppings to finish off these delectable delights.
In just 30 minutes, these will be ready to serve and impress any guests you may have.
In Summary
Enjoying cookies doesn't have to be sinful. You can enjoy sugar free, low carb, low calorie cookies like these recipes (see also: 11 Scrumptious Low Calorie Cookie Recipes To Make This Weekend)above completely guilt free. Let us know what recipes you loved most!
Enjoy!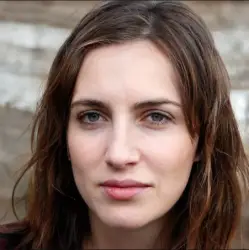 Latest posts by Anna Ingham
(see all)