There's no denying that cookies are generally one of the best sweet treats in the world.
Versatile, easy to make, delicious, and highly binge-worthy, we can make a yummy batch of cookies in as little as 20 minutes.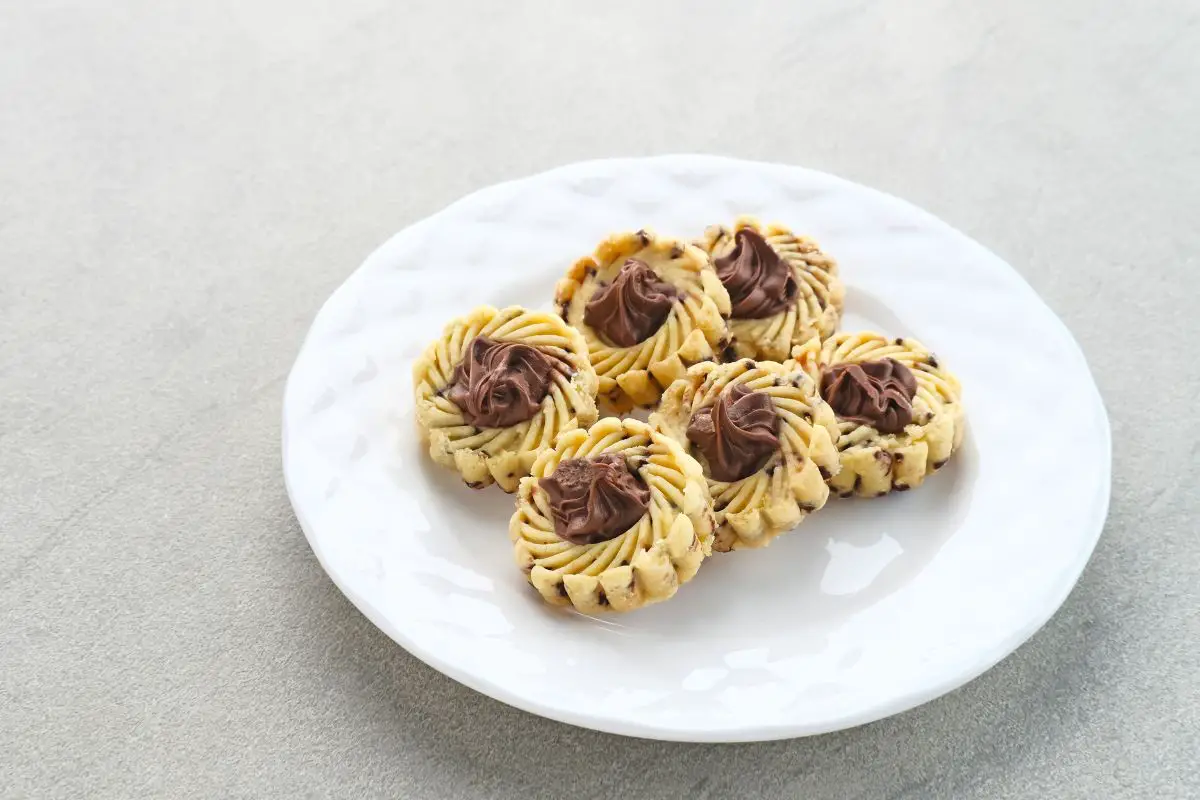 Better still, most cookie recipes only require a handful of ingredients.
When it comes to the best type of cookies people make, classic chocolate chip cookies are probably the most popular.
However, if you want to take things to a new level, you should seriously consider making Nutella cookies.
Nutella cookies are jam-packed with gooey chocolate. Super decadent, you will always find yourself scoffing Nutella cookies in no time.
Your family will always fight you for the last one too.
In today's post, we show you the 13 best Nutella cookie recipes you can make at home. If you're looking for a new recipe to try, stick around!
We'll kickstart our list of Nutella cookie recipes with a super simple cookie recipe that will only take you 20 minutes to make.
Chewy, soft, rich, and incredibly chocolatey, the best thing about this recipe has to be how many ingredients are needed.
You only need 3 ingredients to make these cookies. Those ingredients are all-purpose flour, Nutella, and eggs.
Conveniently, this recipe also shows you how to make cookies with an egg substitute. 
After 20 minutes, you'll be left with a sweet, rich, gooey batch of delicious cookies.
The second recipe on this list also only calls for 3 ingredients.
Those ingredients also happen to be all-purpose flour, Nutella, and eggs. However, there is a difference between the two recipes.
This recipe shows you how to make a batch of smaller, party-ready Nutella cookies with a delightful Nutella frosting.
The frosting not only enhances the appearance of the cookies but also helps give the cookies a richer, more chocolatey flavor.
This gooey Nutella stuffed cookie recipe from Jane's Patisserie is one of our favorites.
Addictive, these cookies feature a soft, crumbly exterior and a center that oozes warm, melted Nutella.
Offering a small piece of heaven in every bite, these are the sort of cookies you'll eat in one sitting.
The list of ingredients is a little bit more extensive but the results are phenomenal. You use 10 ingredients in total.
This is also a good cookie recipe to follow if you're baking with your children. 
The only thing that can make a batch of Nutella cookies better is chocolate chips.
Adding extra texture and more chocolatey flavor, this Nutella chocolate chip cookie recipe is one of the easiest to follow.
They only take 30 minutes to make and the recipe only calls for 8 ingredients.
Some of the ingredients you need include Nutella, chocolate chips, sea salt, brown sugar, and plain flour. The result is a batch of soft and chewy cookies swirled with Nutella.
We also love how thick these cookies are. They are incredibly satisfying.
One of the best Nutella cookie recipes is this Italian Nutella cookie recipe from Inside The Rustic Kitchen.
Also known by the name Nutelloti, these soft and chewy cookies are a solid choice if you want to impress your party guests with a more elegant batch of cookies.
Despite looking more complex and sophisticated, this batch of cookies still only requires 4 ingredients to make.
Those ingredients are Nutella, all-purpose flour, egg, and toasted hazelnuts. 
Our favorite thing about this recipe has to be the toasted hazelnut topping.
Not only does this make the cookies look more decadent, but it also offers a more interesting flavor and texture.
A batch of 15 Italian Nutella cookies only takes 45 minutes to make.
These banana Nutella cookies offer the perfect combination of homemade banana bread and oatmeal chocolate chip cookies.
They're super soft, banana and cinnamon flavored, and filled with a gooey Nutella filling.
What's not to like?
This recipe does require 14 ingredients, but you'll probably find that you have most of them in your kitchen already.
Besides, ingredients like vanilla extract, cinnamon, and salt give the cookies a more interesting flavor.
If you're looking for a healthier and simpler banana oatmeal cookie recipe, give this 3-ingredient Nutella banana oatmeal cookie recipe from Kitchen Stories a try.
Wonderfully simple, you can use this recipe to make a batch of delicious cookies in less than 25 minutes.
The only ingredients you need to make these cookies are Nutella, banana, and rolled oats.
The fact these cookies are made using rolled oats makes them a good breakfast cookie or a healthier snack for those of you following a diet.
If you came here looking for an unhealthier sweet treat to spoil the family with, you have to make a batch of Nutella and peanut butter cookies.
Ridiculously rich, sweet, gooey, and soft, these chewy cookies are to die for.
Putting a unique spin on a classic peanut butter cookie recipe, the only ingredients you need to make these cookies are butter, peanut butter, sugar, brown sugar, eggs, vanilla, baking soda, all-purpose flour, salt, and Nutella. 
Very easy to make, it only takes 15 minutes to prep these cookies and a further 10 minutes to bake them.
The next recipe on this list takes things to the next level by combining Nutella, peanut butter, and chocolate chips.
As you can probably imagine, these cookies are rich, sweet, and extremely chocolatey. 
As if that wasn't enough, the cookies are given extra flavor thanks to the addition of vanilla extract.
It will take you 11 basic pantry ingredients and approximately 40 minutes to make a batch of these cookies.
It is probably worth noting that they are extremely unhealthy. Each cookie contains over 300 calories. We have to say though, they are well worth the extra calories.
This Cookie Rookie recipe shows you how to make a fresh batch of Nutella and dark chocolate cookies. The recipe takes an hour to make and combines 10 different ingredients.
Whilst the star of the show is arguably the Nutella, the dark chocolate isn't far behind.
The dark chocolate gives the cookies a richer flavor that compliments the sweetness of the Nutella beautifully.
The inclusion of vanilla extract and kosher salt is also well worth mentioning. 
These caramel Nutella stuffed cookies are irresistible. Soft, chewy, crumbly, and addictive, they are loaded with a Nutella and caramel surprise.
The creamy Nutella and crunchy hazelnuts make a tasty exterior, whilst the smooth, rich caramel provides an exciting filling.
The ingredients list for this recipe is more extensive but if you have enough time, we can't recommend it enough.
Perfect for a party or dessert, these cookies will put a smile on all your guest's faces.
Extremely decadent and out-of-this-world delicious, the next recipe on our list shows you how to make a batch of Rolo and Nutella stuffed cookies.
We already knew that Nutella can be used to make an epic batch of cookies, but did you know that Rolo's can be too?
If you didn't, you have to give this recipe a try. Baking Rolo's in a cookie dough mix results in the Rolo's melting.
Therefore, when you bite into the cookies, you're greeted with a warm and gooey melted mess of Rolo's. 
Trust us when we say, these cookies are unbelievably tasty. They certainly shouldn't be missed.
The final recipe on this list is a Nutella oatmeal toffee crunch cookie recipe that teaches you how to make a batch of sweet, savory, and crunchy oatmeal cookies in less than 25 minutes. 
Healthier than other recipes on our list, this recipe calls for 13 different ingredients.
This may seem like a lot but you'll find most of them in your kitchen already. This includes chocolate chips, toffee bits, Nutella, and rolled oats.
Surprisingly filling, the combination of sweet and rich chocolate with creamy toffee works well. You can enjoy these cookies as a light breakfast. 
Final Thoughts
There you have it, 13 awesome Nutella cookie recipes you need to try.
All of the Nutella cookie recipes on our list are quick and easy to make, and more importantly delicious. Some recipes call for more ingredients than others but all of them feature basic ingredients.
Whether you're looking for a simple 3-ingredient recipe, something more elegant, or even a healthier alternative, there's a recipe on our list for you.
All you have to do now is decide which recipe you want to try first!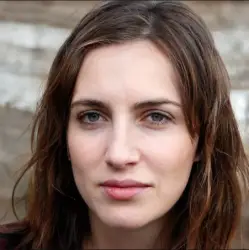 Latest posts by Anna Ingham
(see all)