Oatmeal cookies are not for everyone, most people like the traditional very unhealthy chocolate chip cookie style instead, however, oatmeal cookies are a bit better for you. 
That being said, they can taste quite bland, but you can fix this. You can remove the issue of them being bland by adding icing to them.
Trust us when we say that icing can fix any boring flavor in a pinch, because it can, and these cookies are solid proof of this. 
However, getting the correct balance can be a bit of a challenge, and knowing what extras you should add, or not add can be something of a challenge, so how do you create the perfect iced oatmeal cookies? 
It turns out there are various ways you can make the best-iced oatmeal cookies, and we have collected 12 iced oatmeal cookie recipes for you to try, pick your favorites and give them a try, you won't regret it.
This is the ideal cookie to bake if you have a hankering for an old-fashioned styled cookie with crispy, chewy edges, a soft center, and vanilla icing that sets on top to give you a super sweet sugar hit. 
It is advised in this recipe that you pulse the oats before you add them to your cookie dough to give them a uniform and compacted cookie texture.
The total time to make this is 2 hours, but do not forget you need to give the icing time to set as well! 
These iced oatmeal cookies are inspired by the very popular American cookie company 'Crumbl'.
So, they are a thick and chewy oatmeal cookie and are topped with a crunchy but smooth sugar vanilla glaze.
The icing is what makes these cookies, they are simple but delicious, the icing brings something to the table, giving the cookie that extra sweetness, but also that extra crunch that makes it all that more satisfying when you take a bite. 
This recipe also makes for the ideal Christmas cookie! 
If you want an oatmeal cookie that tastes like the warmth inside of your home during winter, covered by a cozy blanket, these are perfect. 
They are made with brown butter, as well as yummy warming spices like nutmeg and cinnamon, the glaze coats the crackly tops in a perfect way. Otherwise, they are made in a traditional way.
However, the brown sugar and the spices stir up the warm feeling of winter and the coziness that makes you feel at home. 
It all starts with the brown butter, bubbling on your stove, filling your home with a caramel aroma. The process of making this is just as delicious and cozy as the cookies themselves!
The most basic icing you could use for oatmeal cookies is vanilla, and while most would see that as a bad thing, something the most basic things are the best. Less is more after all.
This is nice and simple, it gives you everything you love about these types of cookies, but without any unnecessary steps, or extra bits and pieces.
These are like your traditional oatmeal cookies that grandma used to make. 
They're chewy and soft but are hard enough that you KNOW they're oatmeal. The best part? They only take a total of 35 minutes to make!  
If you are a sucker for the traditional, then these old-fashioned iced oatmeal cookies are everything you could ask for.
They are the ideal treat for the kids after school as well, oatmeal cookies with icing and a glass of milk. Much better than candy! 
You could even adapt this recipe to be used for an ice cream sandwich cookie too! This is an awesome adaptation!
These are also super quick to make, only taking 22 minutes to prep and cook. The recipe makes 24 servings and is 130 kcal, which is not bad!
This is another old-fashioned, more traditional approach to iced oatmeal cookies.
This recipe does note how it is ideal for the festive season, as these cookies are simply the perfect addition to your festivities. 
This is in part because they are similar to another recipe on our list as they contain nutmeg, cinnamon, and brown sugar, which gives them that delicious warm wintry taste.
These cookies are traditional and old-fashioned iced oatmeal cookies but are leveled up. They have a crunchy edge, and a chewy center, with their vanilla glaze, like all other iced oatmeal cookies. 
However, they are also brown butter iced oatmeal cookies. The brown butter just adds something really magical to them. 
They also are quite quick and easy to make as well, taking 15 minutes to prep, 12 minutes to cook, and taking an overall time of 45 minutes from starting to make them until you have them ready to eat!
This recipe is ideal for making iced oatmeal cookies when you do not want to go and pay extortionate prices for them at the local store.
They are meant to taste like the ones you can buy at the store. 
They also have the warm flavors that we are raving about in these other cookie recipes, such as cinnamon, nutmeg, vanilla, and butter, which means that they also have that warm winter flavor.
This is our favorite, not that we are biased or anything, but the coffee icing on these is an easy sell for us.
It is very similar to most of the other types of iced oatmeal cookies, but the icing is coffee flavored, which adds something unique to these. 
It also means that if you love the flavor of coffee, you will find these quickly addictive.
Amazingly, these still do not take all that long to make either, you can make 30 large cookies in just 26 minutes total!
Yes, that even includes making the coffee-flavored icing! 
This is probably the most traditional version of these cookies we have seen.
Labeled as homemade iced oatmeal cookies, they are old-fashioned and ideal as an after-dinner treat or an after-school snack for the kids.
It also uses homemade icing as well, made totally from scratch, so these are a complete chance for you to show off what you can do in the kitchen.
Of course, a benefit of this is that you can add as much or as little icing as you could want.
They also only take 27 minutes, so you can have delicious old-fashion cookies ready to eat in less than half an hour!
Not everyone enjoys oatmeal raisin cookies, but with a tasty bit of icing on them, they are much more enjoyable. 
They are a sweeter, fancier, more delicious version of the average oatmeal raisin cookie.
Of course, oatmeal raisin cookies are not traditionally very wintry cookies, however, the added icing changes them, and makes them more viable as a holiday cookie. 
Of course, you could add just a drizzle of icing to these, or you could go all out and completely lather the cookies. It really is up to you! 
While you can get decent oatmeal cookies at the store, these are just so much better, for a start, oatmeal cookies are always best made at home, however, when you can lather them in icing, spice them, and add wintry spices like cinnamon and nutmeg in whatever amount is most delicious for you, it is so much better! 
These are the optimal 'grandma style' oatmeal cookies, easy to make and bake and extremely tasty! With a chewy center, you can add raisins if you want to. It is a nostalgic cookie. 
You could not only use rolled oats for these cookies, but you could also use gluten-free old-fashioned oats too!
If you choose to use these oats you could even get yourself a gluten-free version of these cozy cookies!
Conclusion
While oatmeal is best known for being a rather bland food, oatmeal cookies do not need to be bland as well, and you needn't add copious amounts of sugar to the body of the cookie just to give it some oomph. 

As these recipes show, the magic is on the top of the cookie, and when you add icing to these cookies it turns out to be a game-changer. 
Consider adding some spices, and brown butter to your recipe to give it an extra dose of magic.
These cookies can be a delicious snack or after-dinner treat and are perfect for the whole family!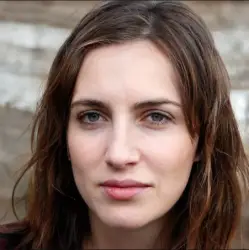 Latest posts by Anna Ingham
(see all)