So you've baked a delicious cake and are now looking for a way to decorate it. There are so many options available and one of the most popular and classy-looking effects of recent years and modern cake decorating is the gold drip effect.
This makes your cake look like it has solid gold running down the sides and is sure to make your cake stand out, whatever the occasion may be.
It's ideal for birthday cakes but is also a great effect for weddings, anniversaries, or any other occasion that requires something a little bit special.
But how do you create this effect? Is it difficult to make your cake look like it's dripping with gold? In this article, we will introduce you to several tutorials that will help you create this cake effect in your own kitchen.
Gold Ganache Drip Cake Tutorial By Sugar & Sparrow
This tutorial from Sugar & Sparrow uses white chocolate ganache for the dripping gold effect. There is a recipe linked in the tutorial so that you can make this from scratch. The gold color comes from edible art paint in Glamorous Gold.
You will also get some handy tips on how to clean up any mistakes or messes you've made when using the gold paint to cover the ganache.
It's important to do this in a way that is safe and healthy and leaves your cake still edible. In this case, the tutorial uses vodka or grain alcohol.
The tutorial features both a video version and a step-by-step written guide complete with photos so you can choose the form of tutorial that suits you the best.
Written tutorial: Gold Ganache Drip Cake Tutorial
Video tutorial:
Stunning Gold Drip By Caputo's Cakes
The gold drip in this tutorial is also made from white chocolate ganache that is at room temperature. You should have a cake covered with American buttercream that has been allowed to chill before you begin making the drip effect.
The drips in this tutorial are much thinner than the ones in the previous tutorial, giving it a slightly different finishing look.
The gold color comes from gold luster dust mixed with vodka and this is then painted onto the ganache. Make sure you leave your cake in the fridge for long enough so that the ganache becomes firm.
If you need to, add a second coat of gold to the ganache, just make sure that the first layer dries first!
Written tutorial: Stunning Gold Drip
Super Easy Drip Cake Recipe By Rose Bakes
When they say super easy in the title of this tutorial, they are not kidding! Instead of using ganache, white chocolate, or any other type of drip that might require making, the recipe instead just uses a can of store-bought white or vanilla frosting and some food coloring!
This is a drip cake for anyone that doesn't have the time or skills for things to get complicated. All you need to do is blast the frosting in the microwave until it becomes pourable and drip it over your cake using a spoon or squeeze bottle. It's that easy!
This tutorial also includes instructions on how to create the cake and frosting from scratch as well so if you need a full tutorial, this is a great option.
Written tutorial: Super Easy Drip Cake
Black And Gold Drip Cake By Ross Paris Cakes
The black frosting on this cake contrasts beautifully with the gold drip and gives a modern and mature look that makes it perfect for multiple occasions, but especially as an adult birthday cake.
The drip on this cake comes from melted milk chocolate, making it easy to create. All you need to do is microwave some milk chocolate until it becomes the right consistency for dripping.
After the chocolate drips have been set, use gold color dust with alcohol on a one-to-one ratio to color it gold.
Written tutorial: Black and Gold Drip Cake
Video tutorial: 
Gold Sphere Gold Drip Cake Tutorial
This video tutorial teaches you how to do several different forms of cake decorations but it is the gold drip effect that we're interested in.
This is achieved by melting white chocolate and adding a little vegetable oil to it.
Using white chocolate means that the drips will set solidly as some other ingredients can still be a little soft even after being chilled. The gold effect comes from edible lust dust painted onto the chocolate.
Video tutorial:
Gold Drip Cake Tutorial By Designer Cakes Studio
You may have noticed that several of these tutorials use alcohol to mix the gold dust or to tidy up their painting.
However, not everyone wants to use alcohol in this manner and there are many valid reasons why alcohol should be avoided. Luckily, this recipe is completely alcohol-free!
It uses melted white chocolate to create the drip effect and the video does a great job of showing how to get a variety of different drip lengths and thicknesses.
The end of the video does a great job of running through the different types of gold you can use on the cake so you can choose which is best for you.
Video tutorial:
Final Thoughts
In this article, we introduced several different tutorials for how to create a gold drip cake effect. Some of the tutorials use white chocolate ganache for the drip whereas others use regular chocolate or canned frosting!
There are a variety of different ingredients used for the gold effect as well, but you can be certain that whatever the technique is, all of these cakes look amazing.
Whether you prefer a written tutorial with photos or a video tutorial, there is a tutorial here for you. We hope you enjoy making your gold drip cake effect and that it looks as stunning as the cakes in these tutorials!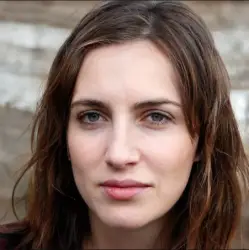 Latest posts by Anna Ingham
(see all)