When it comes to your special day, you'll want to make sure that everything is perfect.
From the table placements to the curtains to the garlands hanging from the wall, it should look exactly like it does in your head. The same goes for the wedding cake.
You should see a wedding cake as less of a culinary centerpiece and more of a work of art.
This is why all the trimmings and surrounding decorations are crucial, most important of all is the cake stand. And there are plenty of cake stands for you to choose from.
So what are the best wedding cake stands to suit your particular style of wedding cake? What are the best materials for a wedding cake stand? How much does a wedding cake stand cost?
Well, we have compiled 15 of the best we can find to give you some inspo for this special day.
15 Best Wedding Cake Stands
1. Gold And Diamond Wedding Cake Stand
This first wedding cake stand is literally dripping with opulence, coming in a solid gold material with hanging diamonds.
This is almost like a royal crown turned upside down, it is perfect for a traditional white wedding or even something a little left of center.
This is a solid stand and will suit a nice, thick single-tiered cake. This is great if you want a wedding cake setup that is simple yet sophisticated.
You can also get a cheaper wedding cake stand made from a different material that you can then 'goldify' with some gold spray paint.
2. Clear Wedding Cake Stand
This next cake stand option is just plain and simple, perfect for a wedding couple who might not that interested in drawing attention to themselves.
This type of cake stand can take so many forms, you can even get a clear tube and fill it with fresh flowers.
This type of cake stand is really great for a white wedding, the clear stand almost creates the look as if the lower tier is elevating off the ground.
You can have any type of base, from circular to square, with whatever height you need.
3. Log Wedding Cake Stand
If you have a rustic wedding, for example, one set in a barn or an old-timey church, then you might want to opt for something that is distinctly bespoke.
This sliced log wedding cake stand is perfect if you are looking for something that conveys nature and family values.
This might not be the lightest cake stand, but you can be sure that it will support a wedding cake with multiple tiers.
This type of cake stand tends not to be raised, but you can get some that are. It all depends on how much stability you want with your cake.
4. Hexagon Wedding Cake Stand
If you want something that looks contemporary to the point of futuristic, then why not frame your wedding cake with a hexagonal shape?
This type of stand will certainly draw the eye to your centerpiece, but not in a manner that is too over-the-top.
This hexagonal design is made from wire and is usually fixed to a base that is made from wood.
However, you can get hexagonal patterns that come in multiple different materials. This type of stand is usually best for a larger cake with multiple tiers.
5. Bone China Wedding Cake Stand
This next stand is ideal for anyone looking for that touch of refined, royal class. This type of stand you can use to layer the cake in a way that it doesn't need to be attached to anything.
This kind of cake stand traditionally comes with gold trimmings, although you can get some with brass fittings.
The best part about this type of cake stand is the fact that it comes with so many intricate patterns.
If you have a cake that is slightly plain, then why not liven it up with a bone China cake stand that comes adorned with so many colors?
6. Glass Wedding Cake Stand
A glass cake stand is not too different from a clear cake stand in that it will allow the eye to focus mainly on the decoration of the cake itself.
If you prefer to keep all the attention on your cake design and not on the accessories, then a glass cake stand is great.
Glass is also a lot sturdier than plastic and you can use it to support a much larger cake.
You can also get miniature dessert dishes, fill them with puddings and then lay them in a circular design in tiers around the central spine of the cake's support.
7. Engraved Wooden Wedding Cake Stand
This next wedding cake stand is great if you want to have a memento that you can keep after the big day.
You can engrave a personal message around the rim of the stand, whether it is the date of the wedding, the names of the new bride and groom or an inspirational wedding day quote.
You'll want to make sure that the wedding cake is placed around the outer edge of the stand so that you and your guests can read it.
Because this stand is made out of wood, it will support quite a large cake, although you'll need to make sure you've washed it after use.
8. Plinth Wedding Cake Stand
This next wedding cake stand is one that basically creates an invisible bottom tier, raising your cake up much higher so that everyone can see it.
This comes with induvial legs that create a lot of space underneath your cake. Under here you can put anything from flowers to ornaments.
This is one of the most supportive bases that you can find and it can be made out of numerous different materials. You can also spray this type of cake stand so that it matches the wedding cake itself.
9. Circular Wedding Cake Stand
This next wedding cake stand has a similar design to the hexagonal shape, except it comes with a much neater circular design that frames the whole cake just nicely.
This is ideal for any type of wedding cake, whether you are going for conventional white or deep purple color.
10. Porcelain Wedding Cake Stand
This is another type of wedding cake that perfectly suits the aesthetic of most types of wedding day.
If you want it to be a classy white wedding, then you can't go wrong with some solid white porcelain. This is easy to clean and simply looks fantastic.
You'll need to be careful when transporting this type of stand, as porcelain breaks very easily.
11. Flute Holder Wedding Cake Stand
This one is nifty, with champagne flute holders embedded in the cake stand itself.
If you like to celebrate your wedding with bubbles, then you have the cake stand preloaded with champagne, ready for your guests to start celebrating in style.
This cake stand is not as strong as some of the others, so you might want to opt for something else for a larger cake.
12. Wooden Circle Wedding Cake Stand
This next wedding cake stand is simple yet effective, giving you everything that you need for a classy wedding cake (see also: How Much Notice Do You Need To Give For A Wedding Cake Order?)display.
This is not only made from solid material, but you can wipe it down easily and stain it in many different colors.
13. Mirrored Wedding cake Stand
Why have one wedding cake when you can create the impression of two?
With a mirrored wedding cake, you can create a lot of brightness and joy by simply holding up a reflective surface to the lights that are coming from the windows or the ceiling. This one usually comes with an ornate metallic trim.
14. Floating Wedding Cake Stand
If you want your guests scratching their heads in puzzlement and wonder, then we would certainly recommend you take a look at one of these floating cake stands.
You'll have to look hard to see how the illusion works, but we won't spoil it for you here. This is an amazing optical illusion that will add a bit of magic to your special day.
15. Floral Wedding Cake Stand
Finally, we have a wedding cake stand that is decked out with flowers, which will really give the eye something to feast on, even before you look at the cake itself.
You can choose whatever flowers you like for your design, red fuchsias, yellow sunflowers or white daisies, each one will complement or contrast with the color of your cake.
You can also fit in your flowers with whatever floral motif you have on your guests' tables, creating a much more aesthetically pleasing setting for the whole day.
Conclusion
We hope that some of our wedding cake stands have given you enough inspiration to fill your wedding day planning book.
A lot of these stands will be suitable for any type of wedding, so you can mix and match them with whatever design you want.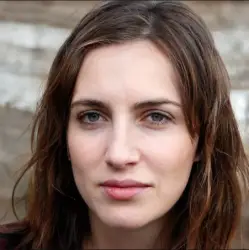 Latest posts by Anna Ingham
(see all)