For those who have had the pleasure of trying yellow cake before, you'll already know that it's one of the tastiest in existence.
The cake is known for being incredibly moist, rich, buttery, and fluffy, all at the same time. This type of cake is often used for occasions and celebrations, most commonly as a birthday cake.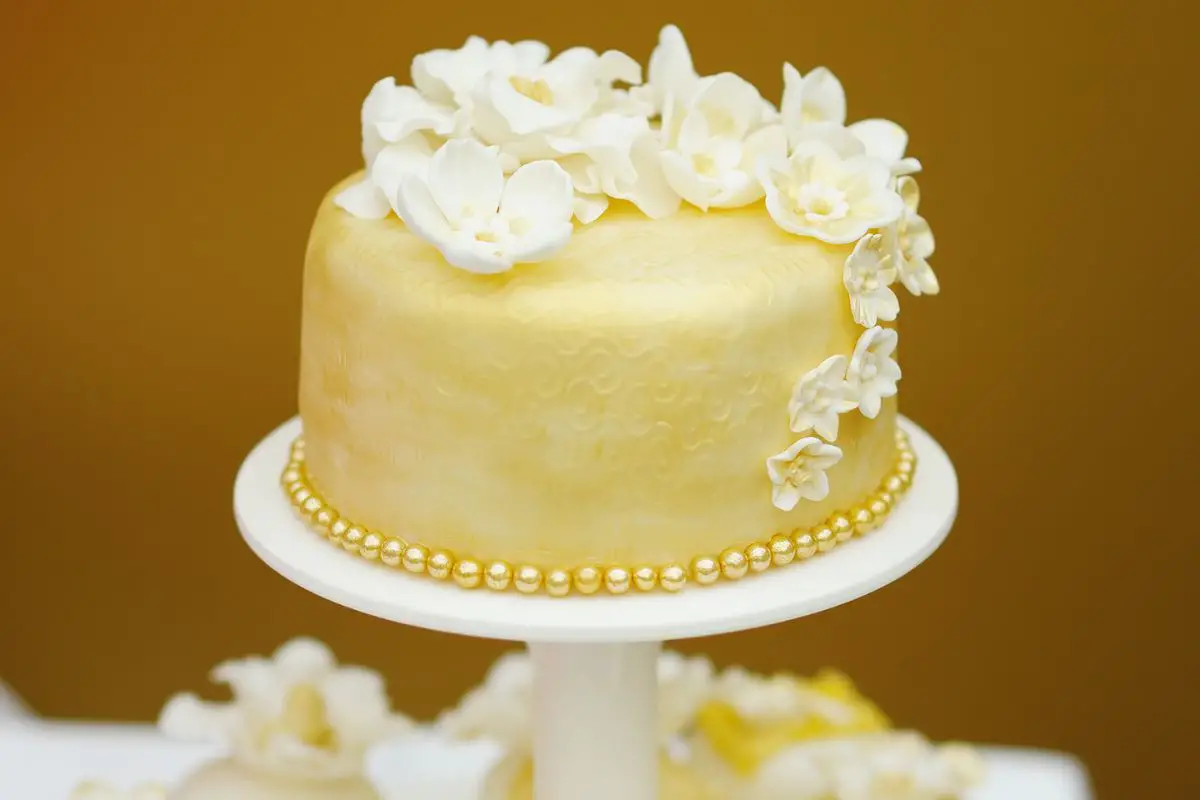 However, more and more people are opting for yellow cake as their wedding cake of choice, rather than a classic white sponge, and we're totally here for it.
It can, however, be difficult to find great recipe ideas, as there are simply so many yellow cake sponge recipes out there, it can seem impossible to choose. 
Thankfully, that's where we come in. Below, we've compiled this handy guide that takes you through some of the very best yellow sponge recipes to give you inspiration for your special day. 
To find out more, simply keep reading below, as we take a closer look. 
Calling all chocolate lovers! We've got the perfect cake recipe for you. This yellow cake is simply to die for, and beneath each layer of moist, yellow sponge, there's a slathering of chocolatey goodness.
This one is advertised as being a classic yellow cake, and has an easy step by step tutorial on how to make the frosting from scratch. 
The recipe claims that it's one of the most tender sponge cake recipes around, and simply falls apart on your fork. In addition to being absolutely delicious and achieving the very best texture, it's also super simple to make.
This is advertised as being great for both beginners and those at an advanced skill level. 
Another thing that we love about this cake is the mild custard based flavor that it displays. This is thanks to the heaps of butter in the recipe, and the addition of whole eggs.
Super rich, moist, and delicious, this cake is an absolute dream come true. 
If you thought that it wasn't possible to make a delicious yellow cake without any eggs or butter, well this recipe is here to prove you wrong.
If you've been on the hunt for the very best dairy free yellow cake in town, then please allow us to introduce you to this delicious recipe. 
But how exactly does it achieve that classic yellow coloring that we see in the photograph? Well it's actually super simple.
In order to make your favorite yellow cake dairy free, all you need to do is swap the butter with some margarine, and replace the eggs with some plant based milk.
The type of plant based milk that you use is completely up to you, be that oat, soya, almond, or coconut. 
The recipe shows you how to make this in either a single or a double layer, so it's super easy to follow depending on your specific needs. 
In addition to having a super delicious and tender sponge, this recipe also has links for some tasty dairy free frosting recipes.
You can choose from several different ones, depending on your particular preference. Personally, we really like the sound of lemon buttercream frosting. 
If you need some visual inspiration for your big day, then we'd recommend that you take a look at this delicious cake. This one not only tastes super good, but it also looks aesthetically pleasing too.
This one has a super tender, moist yellow sponge that's been layered between rich, dark chocolate icing. 
This one definitely has the most flavor out of all of the yellow cakes on our list, so if you're a fan of slightly richer cakes, you're going to love this one.
The best thing about this cake, however, is the outside layer, which has been constructed from a super creamy chocolate ganache. Seriously, how could you go wrong with this recipe? 
The recipe specifies that everything needs to be at room temperature, otherwise you won't get that super tender texture that we all know and love.
In terms of the buttercream, you'll need cocoa powder, eggs, powdered sugar, vanilla, butter, and salt. The result is a super smooth and creamy ganache that works perfectly to cover your cake. 
Take some inspiration from the cake featured in the recipe, and pipe your buttercream carefully on the cake to create delicate little swirls.
They've also added on some pretty little sprinkles which work really well as decorative items. 
Your guests are sure to be impressed when you cut into this cake, and all of the delicious layers are exposed. 
If you've been on the hunt for the most buttery yellow cake on our entire list, then we'd like to point you in the direction of this delicious cake.
This butter cake uses a whole lot of butter in the mix, and the result is a super delicious and flavorful yellow sponge that's a dream to bite into. 
This recipe actually comes directly from the Betty Crocker website, so you just know that it's going to work.
To make the sponge as flavorful as possible, this recipe calls for the addition of sour cream, which helps to give the dish a bit of an added kick that we adore. 
In addition to this, the buttercream frosting is super thick and luxurious, and works really well slathered on the outside of the cake in pretty swirls. 
This recipe also has a super easy step by step tutorial on how to make this delicious cake, as well as photographs which accompany each step to make it even easier to follow. 
If you've been on the hunt for a yellow cake recipe that's a little bit different, then we'd recommend that you take a closer look at this delicious strawberry shortcake.
It's made using a golden vanilla sponge mixture, and is layered with a delicious buttercream frosting that has plenty of fresh strawberries added to the mix. 
As well as having a super moist and rich strawberry based center, this cake is topped with plenty of white chocolate flakes, which help to make this cake even more indulgent.
We think that this one would work really well for a summer wedding, when you need something fresh and light to indulge in. 
Did we mention that this cake is also super easy to make? It has lots of canned icing piped in the middle, along with some chopped strawberries.
So, you don't need to slave in the kitchen all day making everything from scratch. 
Frequently Asked Questions
Now that we've taken a look at some of the very best yellow cake recipes to use as inspiration for your special day, we can move on to discuss our frequently asked questions. 
What Is A Yellow Cake? 
Some of you reading this list may have stumbled upon it by accident, and are wondering what a yellow cake really is. For those of you who don't already know, yellow cake is a classic sponge cake recipe.
Unlike regular white sponge cake however, it uses lots of whole eggs, and creamy butter in order to give it that classic yellow hue. 
They're also the ingredients which are responsible for the texture of the cake, which is often described as being dense, yet moist and fluffy at the same time.
That's why this cake works so well as a wedding cake, as it has a super soft texture, but it's sturdy and firm enough to withhold icing. 
What Flavor Is Yellow Cake? 
For those of you who have had the pleasure of indulging in yellow cake, you'll know that it has a super sweet and distinctive flavor.
This, of course, comes from the vanilla essence that's added to the sponge during the baking process. 
In addition to having a vanilla based flavor, pretty much any frosting can be used for this cake, with one of the most popular being chocolate ganache. 
Final Thoughts 
To sum up, there are lots of yellow cake sponge recipes out there that you can choose from. These range from being deliciously rich and chocolatey varieties, to super sweet and light sponges.
Whatever you choose for your special day, it's guaranteed to taste delicious.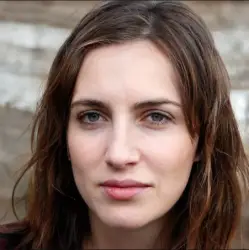 Latest posts by Anna Ingham
(see all)