Crepe cakes are made by stacking multiple small and very thin pancake-like crepes on top of one another to create a dessert that is as delicious as it looks, especially when you add on a few decorations and extra ingredients to elevate the underlying flavors of this soft and fluffy cake as much as possible.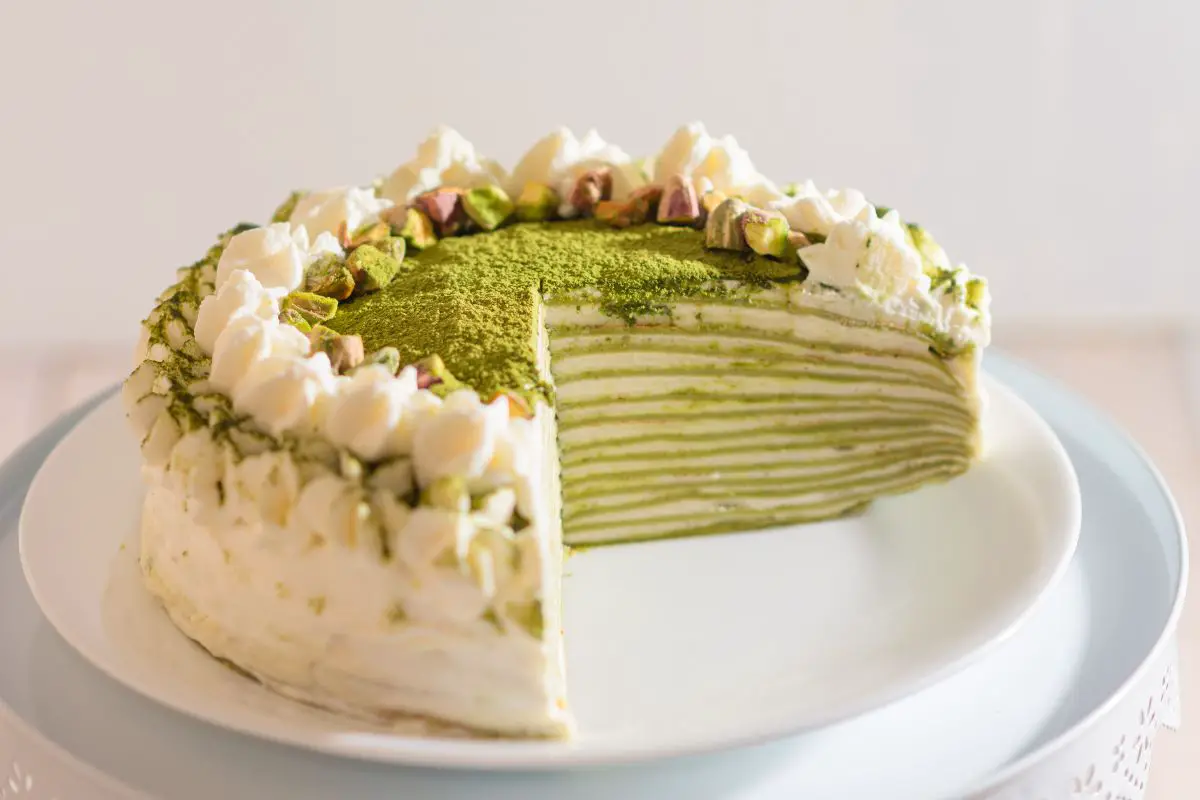 Crepe cakes are quite unique in the sense that while they are extremely easy to make and will only require an hour or two of your time, they still come out looking incredibly luxurious and appetizing each and every time, which is a big reason why they are a cake so commonly used for weddings. 
Not to mention, crepes are also known for having a very delicate sweet flavor that isn't overpowering or too potent, so there's no risk of you, your partner, or any guests who try the cake later on in the celebrations not liking it or being put off by the taste. 
We've got some amazing crepe wedding cake recipe ideas right here that you should definitely consider using as a template for your own wedding cake, and don't worry, while they're all very easy to make and only require a few ingredients, you can guarantee the cake will still look downright dazzling when it's time to present it!
At 8 inches wide and 50 layers high, this crepe cake is sure to draw the attention of anyone who walks past it in the reception room, and while the light brown and vibrant white appearance may look appetizing enough, the cake itself tastes even better, especially the tiramisu filling which provides a good amount of tanginess, along with keeping the texture smooth and creamy. 
While the alcohol is an optional ingredient, it can help to deepen the flavors and make them a lot richer, depending on how potent you would like the sweetness of the crepes to be, but if you are going to add a splash of a boozy beverage, rum tends to work the best at enhancing the overall flavor. 
This recipe is even easier to make if you prepare the tiramisu filling beforehand, and when stacking the crepes, remember that there really is no limit to how many you can add, so feel free to make the cake as big and noticeable as you would like. 
With a whopping 75 layers of crepes, all smothered in a delightful vanilla-flavored whipped cream, this cake is a real show-stopper, and because of the addition of the granulated sugar, it also means that the texture is a little crunchier than usual, putting an appetizing twist on the standard crepe cake recipe. 
The whipped cream is what really takes this crepe recipe up to a whole new level, being infused with vanilla extract and kosher salt to add a little extra sweetness and a hint of spiciness to the glazing while still retaining that refreshingly fluffy texture that so many of us love whipped cream for. 
Remember that if you have any whipped cream leftover, don't throw it out, since the aim with this recipe is to pack the crepes with as much vanilla as possible, so it can be more worthwhile using it as a final garnish to rest over the top, or over the sides of the cake. 
While this is a very popular crepe cake recipe that you may have already tried for yourself before as the dessert at a family gathering or as a holiday treat, there's no denying that it is one of the best ways to serve up a crepe cake in the hotter months, and since strawberries always make any recipe they're added to look even more delightful, it's a fantastic recipe to follow when making your own wedding cake. 
The strawberries that can be seen on the top of the cake rest over a bed of sweet and fluffy whipping cream, and as long as you have enough space, you can add as many of these juicy fruits as you want, but if you're also a fan of other berry flavors, don't hesitate to add them to the mix too. 
Keep in mind that you are able to prepare the crepe batter in advance if you want to make the preparation phase a little bit easier, and while any milk will work fine when making the crepes, whole milk will work the best since it will add a much richer flavor to them while also helping to keep them light and fluffy. 
Featuring chocolate-flavored crepes, heavy and thick chocolate cream, and a dark chocolate ganache, it's fair to say that if you're a big fan of using the smooth and sweet taste of chocolate in many of your recipes, you're definitely going to want to consider using this recipe as a template for your own wedding cake. 
The chocolate cream in this recipe, which is made from a mixture of thickened heavy cream and cocoa powder, is sandwiched in between the crepes, which are also topped off with a delightful chocolate ganache and a final dusting of cocoa powder, ensuring that every slice of this cake will melt in the mouth. 
There's a small trick you can actually try out with this cake which will make it look a lot taller than it actually is.
Simply spread the cream to the very edge of each crepe, and it will help to make them a lot thicker, elevating the entire cake and making it look more appetizing than ever, just be prepared for your friends and family members to ask you how they can make this cake for themselves when they get home.
If you've never tried rose water before, it has a very strong floral, sweet, and fragrant flavor that has been shown to contain many health benefits, being packed full of Vitamins A, B, C, and E, all of which have been proven to relieve stress and anxiety, making it the perfect cake to snack on to calm your nerves once the ceremony itself is over. 
While the cake will already be glistening thanks to the rose water cream, the sugar-frosted rose petals resting over the top add another touch of class to this already luxurious-looking cake, and while you can expect the texture of the cake to be soft and fluffy for the most part, there is also an element of crunchiness which is owed to the pistachios sprinkled over the top. 
On top of all this, the rose water cream also allows this cake to exude a very pleasant spring-time aroma which all your guests will be able to pick up on as soon as they step foot into the reception room, so it's not just the taste that it enhances, but the smell too. 
This recipe actually doesn't do too much to mess with the standard crepe cake formula, but the biggest change it does make, and by far the most important inclusion in this crepe cake, is the addition of Nutella to the cream which is used to hold each of the layers together. 
Despite being a fairly small ingredient, and one that can be bought in bulk from virtually any grocery store, it adds a ton of texture to the crepes, making them far crunchier, a lot nuttier, and much more chocolatey, which can never be a bad thing. 
Of course, if you do end up having some Nutella left over, make sure to cover it over the top rather than throwing it away, and when the cake is finally prepared, always wrap it tightly and securely with plastic wrap, otherwise the layers could end up sliding away because of how smooth and creamy the Nutella is. 
If you're planning on having a fashionable wedding venue aesthetic, full of glitz and glamor, you won't find a cake more suited for the occasion than this gorgeous red velvet crepe cake, using a mixture of red food color, cocoa powder, and vanilla extract to grant each individual crepe a shiny glistening deep red appearance that is sure to blow all of your guests away. 
The best part is, despite how high-quality this cake looks, it is actually made using just a handful of pretty standard ingredients, most of which you probably already stored away in your kitchen cabinets, so while making it is simple enough, it's also easy to try preparing it as practice beforehand, especially since this also gives you a taste of what you can come to expect when it's time to dig in after the vows and the rings have been exchanged. 
Summary
It doesn't matter whether you're planning on having a big and glamorous themed wedding in the summertime, or a slightly smaller and more intimate venue during the chillier months, because of how customizable crepe cakes are, you can be sure there will be at least one that will perfectly suit the aesthetic of your big day, and of course, it's also going to taste incredible!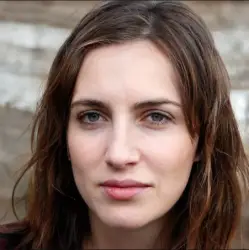 Latest posts by Anna Ingham
(see all)