Let's be honest. A Macaron wedding cake is one way to make sure that your special day is truly unforgettable. The French cake is moist, sweet, and a little bit chewy.
It is not a common wedding cake recipe but it is definitely one of the best. 
Now, some brides even take on the task of baking their own cake. And if you are one of them, we have the perfect recipes to help you out. 
Below are 5 of the best macaron wedding cake recipes. You may have to do more than one trial run to get it perfect for your special day but these recipes are the perfect starting point. 
Let's get into it!
While other brides go for red velvet cake, or even lemon and blueberry flavor, you can keep things simple with this Birthday Cake Macarons. This vanilla cake is simple and uses the French method of making macarons. 
This birthday cake flavor of macarons is sure to give everyone a burst of nostalgia. And who doesn't love birthday cake?
Top with hundreds and thousands of sprinkles for a burst of color and you have a fun, delicious wedding cake that everyone can enjoy. 
One of the key techniques to making this recipe is to make sure you weigh all of your ingredients. One wrong measurement could come out completely wrong.
You want your batter to be thick yet still able to create figure 8's when running off the spoon. 
You will have to prepare your macarons the night before and allow them to mature in the refrigerator overnight. So, make sure to call in reinforcements such as your bridal party when it comes to assembling them together.
All the flavors come from the filling so be sure to select your favorite. This recipe uses almond extract but you can go as crazy as you want. 
Don't forget to taste as you go along!
Now, if you want to add some luxury to your macaron wedding cake, this Pink Champagne Macaron recipe is absolutely divine.
You are going to need some pink food coloring to complete the look and of course a few teaspoons of pink bubbly for the flavor. 
The casing for macarons follows the same process time and time again. Making sure the egg whites form to soft peaks, add the sugar, fold in your dry ingredients, and begin piping. 
However, the filling is where you can really have some fun. To make the pink champagne filling begin by whisking your cream butter until it is soft and smooth.
Add your powdered sugar, salt, and pink champagne. Mix until light and fluffy. 
Once your casings mature, pair them off according to size. Fill a piping bag with your filling and place a small dollop on each casing then sandwich them together. Simple and absolutely delicious.  
To top them off, melt white chocolate and drizzle over the macarons and immediately add sprinkles. 
This recipe makes 20-25 macarons, you can double up the recipe to make more or make multiple batches to ensure they are perfect. 
This is also a great recipe for bachelorette parties or even the wedding party the night before!
Red velvet is a classic cake flavor and it is even more delicious as bite-sized macarons. However, getting them perfect is rather tricky. Red velvet flavoring is more about color.
And in order to get that rich crimson red, you are going to need a lot of food coloring which can often ruin the batter for macarons. 
However, using GEL food coloring will keep the batter together whereas water coloring may break it down. Another tip is to not overmix the batter.
Macaron batter is naturally wet and the more food coloring you add, the more you need to mix. 
Now, when it comes to the filling, a tangy cream cheese frosting is perfect. On your first attempt, your frosting may go everywhere. The trick is to circle the outer ring of your casing and then fill it in.
Make sure to use a thick layer of frosting to ensure you get that iconic macaron height.
This recipe does take some time and there are plenty of other recipes that do require as many steps. However, your special day requires special attention. 
Caramel is just the perfect filling for almost any dessert. Cake, chocolate, pie, and caramel make it sweeter and that much more addictive. And this Caramel Macaron Cake is going to have you coming back for thirds. 
This recipe makes a giant, 4-layered macaron cake out of batter that would normally make around 20 macarons.
So, whether you want everyone to have a slice or their very own Caramel Macaron, this recipe has got you covered. 
Begin by making your chocolate macaron casing, whether 4 giant ones or 20 mini ones. Then, it is time to move on to the most important part, the sauce.
Heat the sugar until melted evenly and begin adding sugar crystals and heavy cream. 
Once the bubbles have subsided, add the butter and salt and remove them from the heat. Pour into a glass jar, allow it to cool, and you have made caramel. 
Now, you can add it to your buttercream mixture and you have the components to make a drool-worthy wedding cake. 
When it comes to assembling your masterpiece, you either cover the casing in the buttercream and caramel sauce on top or pipe small circles of buttercream and sauce over the surface before placing another casing on top. 
Top with frosting and some caramel popcorn for an elegant look. Pop it in the fridge to cool overnight then serve at room temperature.
You can also store it in the freezer for up to one month, perfect if you need a sweet dessert in a pinch. 
When you want something light and refreshing, this Raspberry Macaroon Cake recipe is the one for you. Using fresh raspberries and ground almonds, this cake is perfect for special occasions such as your special day. 
This recipe takes less than an hour, making it ideal for baking during the rush that is preparing for a wedding. With hair appointments, choosing the band, and making the invitations, you have a lot going on and not a lot of time. 
All you need for the cake is ground almonds, icing sugar, egg whites, salt, and caster sugar. However, the filling does take some more thought. 
Using mascarpone and double cream in place of cream cheese, you get a sweeter and smoother filling. It really is something to marvel at.
The use of raspberry jam and fresh raspberries enhances the fresh flavor while the vanilla extract works well with the ground almonds. 
Now, once you have your cakes cooled, and your filling ready to go, it is time to assemble.
Begin by placing one of the casings on a serving plate and covering the surface with half the jam and spreading until an even layer forms.
Spread a third of the filling and scatter some fresh raspberries for a rich, creamy, and tart filling. 
Repeat with another macaron and top with the filling and decorate to your heart's content. This recipe uses raspberries and redcurrants for a vibrant look that is perfect for weddings and other special occasions. 
You can also add some fresh lemon zest to your filling for a nice citrus flavor that will compliment the tartness of the raspberries. 
You can then store your macaron cake in the refrigerator for up to five days or in the freezer for up to one month. Although, for your wedding day you are going to want to serve them as fresh as possible. 
Final Thoughts 
Macarons are the cakes, or biscuits, of the French. Small bite-sized cakes with a rich, creamy filling, are exquisite. And having a macaron wedding cake will make you a wedding no one can forget. 
We have 5 delicious macaron wedding cake recipes above that are begging for you to try them. From classic birthday cake to rich caramel, there is something for everyone to enjoy.
Make sure to have a few trial runs before the big day and don't forget to taste, taste, taste!
Frequently Asked Questions  
Is Macaron A Cake Or Biscuit?
A macaron is a French biscuit that can have any number of fillings sandwiched between layers of egg whites, icing sugar, and almond meal. They are the current "it" biscuit and come in a rainbow of vibrant colors.
Are Macarons Healthier Than Cupcakes?
Macarons are healthier than cupcakes as one macaron only contains 80 to 100 calories while cupcakes can range from 150 calories to around 300.
However, eating too many macarons can build up calories and be unhealthy. They can be enjoyed in small amounts as a sweet treat.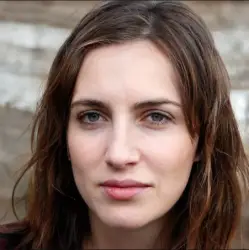 Latest posts by Anna Ingham
(see all)