Everyone is looking for the best cake for their special day, but choosing the right wedding cake can be tough. You need to choose the best recipe to satisfy you and all the guests around you.
Naturally, one of the most popular flavors is German chocolate. To help you, we've found some of the best German chocolate cakes you can use as your wedding cake.
Despite what you might think, German chocolate cake doesn't actually come from Germany. The name of this cake comes from the inventor of the chocolate used, whose surname happened to be German.
This type of chocolate is an American invention, and it's no wonder that generations have loved this cake.
German chocolate cake is milder than your average chocolate cake, so it will satisfy all your guests. After all, it's sweet, but not too sweet, hitting that perfect middle-ground. 
We have an easy-to-make German chocolate cake from Created by Diane with three layers. The recipe may look simple, but you'll notice that it has a distinct design with a buttercream frosting piped on.
You'll find that the flavors meld together using coconut and pecan flavoring.
This German chocolate cake is easy to make, so long as you have the right German Chocolate Cake Mix. You then make each layer separately and spread the fillings of coconuts and pecans on top.
Then, coat it with buttercream icing on the outside, and you'll surely have an elegant yet simple cake. 
The great thing about this recipe is that it's adaptable to make into a gluten and dairy-free cake. This cake will cater to all of your guests, and they won't even be able to tell the difference between this cake and a cake with grains.
Unlike the previous recipe, this isn't made with a cake mix, so you can control what is in each cake.
You can also decorate this cake with coconut flakes and coconut and pecan-based icing. On top of it, you can decorate it with whole pecans.
Depending on how you decorate it, you can easily place some flowers made of icing on it to really highlight your special day. 
This German chocolate cake was designed specifically for a wedding, where the bride and groom would be satisfied with their favorite flavors.
German chocolate cake is perfect for this, as it has a mild flavor that won't overwhelm others. 
However, we should warn you that German chocolate isn't the easiest chocolate to make the cake from. You need to be careful how you make it, so it will take a lot of time to make it for yourself.
Suppose you do want to make it like a wedding cake. In that case, we recommend getting some help from experienced bakers, as getting it right is challenging. 
German chocolate cake has a specific taste, and not everyone enjoys it as much as others. After all, they usually have a lot of pecans and coconuts, which is not to everyone's taste.
However, if you modify the recipe to one you enjoy, it becomes much easier to make. 
This recipe is a Momofuku-style German chocolate cake. A Momofuku cake has three layers, with crumbs loaded on the frosting. This German chocolate cake has chocolate ganache layers and some pecan brittle on top.
The German chocolate cake frosting also doesn't have pecans in it. Instead of using Greek yogurt, you can also use sour cream instead. This may be your best bet if you want a unique German chocolate cake for your wedding. 
This German chocolate cake recipe is a new take on David Lebovitz's recipe. While this recipe is better for birthday cakes, it can still be adjusted for wedding cake ideas.
It has a pecan and coconut filling like many other German chocolate cakes. Still, it stands out with the rum-infused layers of the actual cake.
Another reason this stands out as a dignified wedding cake is that it has chocolate icing covering the outer rim of the cake, with more icing piped around it.
Covered with more pecan and coconut icing on top, you'll find many people will enjoy this if you choose it for your wedding cake. 
Sometimes, it's more challenging to make a German chocolate cake in any place with a high altitude, which is why this German chocolate cake may be best for you.
Unlike other German chocolate cakes, this is a little more decadent. It has a darker color, as it has a caramel filling, unlike other variations of the German chocolate cake. 
You can enjoy a dark and moist chocolate cake with a crunchy caramel frosting using this recipe. It also has a little added bourbon to give the flavor a little more kick.
Naturally, pecans and coconut are still in the icing, but it's a delightful twist to an otherwise traditional recipe.
Coming to you from the Food Network is a smaller-scale version of the German chocolate cake, where you can ensure all your guests enjoy a little taste.
Appearing on the show Rachael vs. Guy: Celebrity Cook-Off, this is a simple cake to make when you want an easy dish to make without too many complications.
While it uses German chocolate cake mix, this cake is unique for its use of cherries, syrup, cinnamon, and nutmeg. Naturally, it is topped with pecans and coconuts.
Still, the cherries and brandy offer additional flavor to give it a romantic twist. Add some bittersweet chocolate chips on top and a few extra cherries on the side, and your guests will die for the recipe. 
Suppose you want a small wedding cake for an intimate gathering. In that case, we recommend making a small, classic German chocolate wedding cake.
The star of this cake is the buttercream icing and the coconut and pecan filling. 
Once you cover it with buttercream, you'll find that there is a beautiful coating that surrounds the cake. While it might take more time to decorate it, you wouldn't even guess it's German chocolate at all.
Pipe on the icing and garnish it with sweetened coconut, and you'll have a decadent cake you and your guests will adore. 
This is a unique twist on the German chocolate cake that has had an upgrade over the years. While it takes inspiration from German's sweet baking chocolate, it is darker and more decadent.
It still contains its coconut pecan filling, which is what makes it a German chocolate cake. However, the filling is much creamier and thicker than your usual frosting.
Unlike other German chocolate cakes, the filling doesn't also serve as a topping. Instead, there is a topping of chocolate buttercream frosting.
As the filling is sweet, you don't need to frost both the top and sides, but you can if you don't enjoy naked cakes.
Thankfully, the cake is incredibly moist, so you won't need to worry about it drying out too quickly without frosting. 
We have seen other recipes that utilize caramel with the coconut pecan filling. Still, this German chocolate cake has a very distinct appearance to it.
Unlike other cakes, this has a more rectangular appearance, so if you want a unique shape, this could be the best cake for you. There's a joy to bar cakes, as you'll find that it's easier to cut even slices.
This recipe doesn't use sweetened coconut for the filling, or you may oversaturate your cake with sweetness. Instead, you should toast your coconut and pecans to ensure it evens the flavor with the caramel.
Adding chocolate frosting to the side offers a distinct and classical appearance, so why not try a bar cake for your wedding? 
Conclusion
Even though they aren't originally from Germany, you can't discount how good a German chocolate cake is. For decades, families have found joy in enjoying this wonderful dessert, and you can too on your wedding day.
We suggest this mild cake if you don't want a too decadent filling. However, suppose you prefer darker and more flavorful cakes. In that case, there are plenty of upgraded options for you to take inspiration from. 
If you want more wedding cake ideas, feel free to check out some of our other favorite recipes. 
Frequently Asked Questions
What Makes German Chocolate Cake Different?
German chocolate cake is the only recipe that relies entirely on melted chocolate for flavor. It doesn't use cocoa powder, so it relies on melted chocolate to give it a chocolate boost. 
Why Is It Called German Chocolate Cake?
Despite its name, German chocolate cake is actually from the United States. It was made by Samual German, an English-American chocolate maker who made a bar of dark baking chocolate, which the recipe was named for.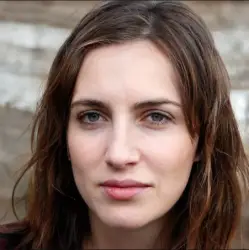 Latest posts by Anna Ingham
(see all)