Delight your family and friends with a special treat this holiday season – homemade wafer cookies.
These simple, yet delicious treats are sure to provide a unique and tasty addition to your dessert table. With just a few basic ingredients, you can whip up these classic recipes in no time at all.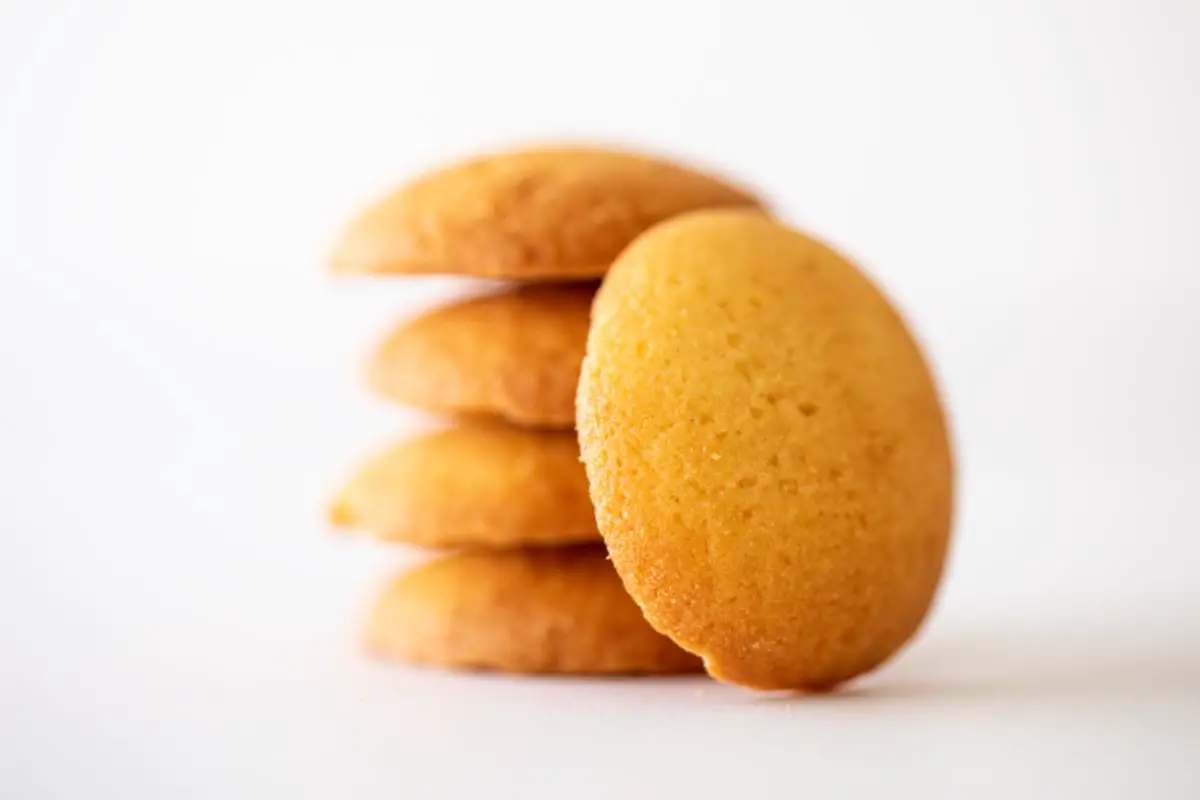 From classic chocolate wafers to sophisticated almond-coconut variations, there's something here for everyone.
Vanilla wafer cookies are easy to make and so delicious! With just a few ingredients, you can have these sweet and buttery treats in no time. 
Preparing the batter takes about 20 minutes, and baking them for about 15 minutes will give you about 3-1/2 dozen of these scrumptious chips. Making a delicious batch of freshly-baked cookies can be a rewarding experience. 
The diverse flavor variety you can come up with using cream wafers is only limited by your own imagination. 
Whether it's traditional vanilla, chocolate, or something more exotic like peppermint or strawberry, you can mix and match complementary flavors in both the pastry itself and the frosting to create an exciting cookie recipe that will hit the spot every time.
Making wafer cookies at home is surprisingly simple and requires only a few ingredients. First, gather the necessary items: baking soda or baking powder, sugar, flour, butter, and vanilla extract. 
Start by creaming together the sugar and butter until light and fluffy. Then add in the baking powder or baking soda and mix until combined.
Lastly, add in the flour and mix until just combined before stirring in the vanilla extract.
These treats are certainly something special to try making from home!
When preparing the Mazurka wafers, it's important not to bake them too long, which can result in brittle cookies that don't have the same crunch you expect from this type of cookie. 
However, when done correctly should be browned evenly on both sides with a light golden color. Using the right combination of spices like cinnamon and cardamom will bring out their flavor even more.
The key to making great gluten-free chocolate wafer cookies lies in using quality ingredients.
While semi-sweet or even dark chocolate chips will work well in this recipe, using high-quality cocoa powder as well as an excellent variety of butter will contribute significantly to their flavor and texture. 
For an extra special touch, consider topping each cookie with a pinch of sea salt before baking – not only will it look pretty, but it will also add a subtle depth of flavor that will send these little treats over the top.
Chocolate wafer cookies are a delicious and versatile treat, no matter if you're looking to indulge in a quick snack or whip up something special. 
These thin, light, crisp cookies boast an intense chocolate flavor that will tantalize the taste buds.
They're perfect for crushing into crumbs and using as crusts for cheesecakes and pies, or for layering with fillings to make icebox cakes and ice cream sandwiches.
Wafer cookies are the perfect way to bring a touch of sweetness and delight to any occasion.
With their light, crispy texture and tantalizing ingredients like crunchy hazelnut or tangy lemon cream, wafers offer a delicious treat for any event. 
Whether you're looking for an elegant dessert for your dinner party, a tasty snack for kids, or something special for celebrations such as birthdays or holidays, wafers can turn every dessert into a delicious surprise.
Making homemade vanilla wafer cookies is easier than it looks and much tastier than store-bought. There is something special about homemade goodies that make them all the more enjoyable. 
The ingredients to make the best vanilla wafer cookies are simple, and the results are beautiful, bite-sized morsels of sugary perfection.
These wafer bars are an incredible no-bake dessert that looks as good as it tastes.
With a soft and gooey caramel center surrounding layers of sugar wafers and topped with a rich chocolate layer, these homemade candy bars are sure to please both kids and adults alike. 
Making these delicious treats is easy: just line the bottom of your pan with sugar wafers, spread a layer of caramel over the top, and finish off with a layer of smooth chocolate. 
Cream wafer sandwich cookies are a beloved classic, and they make the perfect addition to any Christmas party. 
The recipe is incredibly simple, only requiring a handful of ingredients and a little bit of time. Though these delectable treats look fancy, they are so easy to prepare that almost anyone can do it. 
The combination of sweetness, crunchiness, and creamy texture creates an indulgent cookie that will be sure to delight all those who try them.
These lemon wafer cookies are an ideal treat if you want something fresh, light, and lemony. These thin cookies are made to melt in the mouth with a combination of chewy texture and crisp edge. 
The bright lemon flavor goes through all layers of the buttery sweet cookie; they contain lemon juice, lemon zest, and lemon extract. 
Homemade vanilla wafers are a great way to add some extra flavor and texture to any dessert. It's such an inexpensive and delicious treat that can make any occasion special.
These crispy and airy cookies can be enjoyed on their own or paired with other delicious desserts. With this recipe, you'll be able to make these traditional cookies in the comfort of your own home.
Wafer cookies are sure to satisfy any sweet tooth. With only a few simple ingredients, these buttery vanilla treats will take less than 15 minutes to prepare. 
They come together with items you likely already have in your pantry like all-purpose flour, unsalted butter, sugar, and pure vanilla extract. 
Chocolate wafer cookies are an easy and crunchy treat, perfect for making decadent recipes or simply snacking on them. 
These delicious cookies have a prominent cocoa flavor with just enough sugar to make them not too sweet.
These homemade chocolate wafer cookies offer an upgrade to store-bought varieties, as they are much more flavorful than the packaged variety. 
Old-fashioned cream wafer cookies are a classic favorite that has been around for decades. Their light and delicate texture, along with their pastel colors, make them ideal for special events such as baby showers or weddings. 
With this recipe, it's easy to make a batch of these tasty treats in no time.
This simple recipe makes quite a few cookies, so there's plenty to share with family and friends at parties or gatherings.
This is a great recipe not only because it's easy, but also because it looks impressive. Once complete, your wafer caramel candies will look like professional treats. 
Everyone in the family will be amazed at how these scrumptious sweets were created simply by laying out a few ingredients on the countertop.
Peanut butter chocolate chip wafer sandwiches are a classic combination of salty and sweet that everyone loves. 
The two crisp cookies sandwich the flavorful peanut butter in between them before they take a dip into a bowl of chocolate chips. 
Wafer cookies are a light, airy Italian dessert made with only five simple ingredients. This recipe has been perfected over years to deliver the perfect crunch and sweetness.
Ready in only 25 minutes, it is a quick and easy treat for any occasion. The main ingredients for this classic Italian snack include honey, sugar, egg white, and flour blended together to form the dough. 
These delightful confections make excellent companions to multitudes of desserts, or just on their own. 
Perfectly portioned in small rounds per serving (18 servings total), they can easily become part of a major party spread or as pick-me-ups during long days at work or school – mess-free. 
These cookies start with a traditional cream wafer base, which is filled with a smooth cream filling. This filling is lightly sweetened, but not overly sugary tasting—the perfect balance for any palate. 
For extra flavor and texture, you can also add extra ingredients like ground nuts or chocolate chips before pressing the two sides together. 
Final Thoughts
These wafer cookie recipes are the perfect way to treat your family and friends to something special.
From classic fillings like peanut butter and chocolate chips to unique flavors like orange and lemon, there's an option for everyone's taste buds. 
Whether you're looking for a mess-free snack or want to impress your guests with something special, these wafer cookies will do the trick.
So don't be afraid to get creative in the kitchen and whip up a batch of these delicious treats.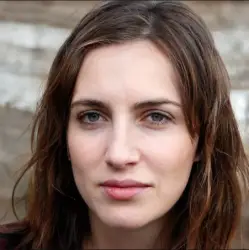 Latest posts by Anna Ingham
(see all)