Thanksgiving is a wonderful celebration that sees millions of families all over America celebrate the harvest and other blessings of the year that's past.
Whilst it's supposed to be a time of celebration, enjoyment, and relaxation, Thanksgiving can get quite stressful if you're the host.
If you're hosting Thanksgiving this year, you'll want to do everything you can to keep your guests happy.
One way you can do that is to provide them with plenty of sweet treats.
Luckily for us, cookies are a super simple sweet treat we can make to satisfy sweet teeth, and keep guests happy.
Better still, they can take some pressure off you in the kitchen whilst you prepare the rest of the food.
In today's post, we show you 13 best Thanksgiving cookie recipes you can make quickly and easily.
If you're in need of some sweet treats or dessert inspiration, keep reading!
We start this list with our favorite batch of Thanksgiving cookies. Turkey cookies are wonderfully cute, tasty, and suitable for Thanksgiving.
The best thing about these cookies has to be their appearance. 
Made using cookies, cookie dough, icing, candy corn, and candy eyeballs, they have a quirky turkey appearance.
Thanks to the food coloring, they are vibrant too. 
Aside from looking great and tasting even better, a neat thing about these turkey cookies is how easy they are to make.
You can make a batch of turkey cookies in just 40 minutes.
If you're pushed for time and you simply want to make a quick, easy, and delicious batch of Thanksgiving cookies, go with a batch of pecan shortbread cookies.
The only ingredients you need to make pecan shortbread cookies are pecans, butter, all-purpose flour, and vanilla.
They do take a while to bake but the overall process of preparing them is easy.
The end result is a batch of small, chewy, and soft cookies that have a sweet, savory, and nutty flavor. We like to eat these cookies after a meal with a fresh cup of coffee.
Some of you will probably argue that millionaire shortbread cookies aren't actually cookies.
However, they make our list because there are a lot of people that do claim they are a type of cookie.
Besides, they taste amazing, so why not?
This millionaire's shortbread recipe features three layers of rich and sweet goodness.
This includes a layer of buttery shortbread, a thick layer of dark chocolate, and a rich, gooey caramel filling.
Surprisingly addictive, this sweet treat will be polished off by your guests.
One of the best Thanksgiving cookie recipes is this peanut butter blossoms recipe from Insanely Good Recipes.
Great for snacking and finger-food friendly, these cookies will be a big hit with the kids and adults at your Thanksgiving dinner.
Exceptionally chewy and soft, these bite-size cookies are made even more special with the addition of a melt-in-you-mouth chocolate kiss that sits at their center.
The chocolate kisses also make these cookies much easier to make.
The decoration is kept to a minimum. Simply pop a Hershey's Kiss in the middle and you're done.
Another Thanksgiving cookie recipe that requires minimal decoration is this soft pumpkin cookie recipe.
Tender, spiced, and soft, these cookies are perfect for the big day, when you want to spend more time worrying about the turkey, and less time about snacks.
What we love most about this sticky batch of cookies is how crunchy they are on top. The cookies are rolled in powdered sugar before baking.
This gives the cookies a great crunch.
Rolling the cookies in cinnamon is highly recommended too. 
The next Thanksgiving cookie recipe we have for you is a German chocolate sandwich cookie recipe.
If you want to impress your friends and family with something unique, give this recipe a try.
Imagine how good these sweet, savory, and vibrant cookies will look on your Thanksgiving table.
Loaded with vanilla, coconut, and toasted pecans, these cookies taste unbelievably good. To make things even better, the cookies are made using rich German chocolate.
You will have to put more effort into making German sandwich cookies but the results are well worth it.
A wonderfully simple, yet flavorful batch of cookies you can make are these Cowboy Cookies from The Pioneer Woman.
Despite looking like a classic batch of chocolate chip cookies, these cookies are anything but classic.
They are packed with fun mix-ins such as pecans, cinnamon, and coconut.
As you can probably imagine, this gives the sweet treats a more impactful and interesting flavor.
Despite the complex mix of ingredients, you can whip up a batch of cowboy cookies in just over one hour.
The only downside to the recipe is that it calls for 13 ingredients. 
Next up, we have a tasty, spiced apple cinnamon oatmeal cookie recipe for you. If you're looking for a healthier cookie recipe, look no further than this recipe.
The perfect fall cookie recipe, these cookies are beautifully spiced, chewy in the middle, and crispy on the outside.
Sweet and savory, the oatmeal mixture gives the cookies a more unique flavor and a more satisfying texture.
If you prefer your cookies to be sweeter, don't be afraid to throw in some toffee bits and a cinnamon glaze too.
This next Thanksgiving cookie recipe is perfect for anyone that's bored of making the same old cookies every year.
Taking things up a notch, this cranberry and pistachio cookie recipe looks amazing and tastes even better.
The cranberries and pistachio nuts complement each other perfectly. They both offer plenty of color and flavor.
The vibrant chewiness of the cranberries is to die for, whilst the nutty crunch from the pistachios offers something completely different.
You can take this recipe even further by adding orange zest to the mix.
Ready to eat in just 25 minutes, you need 12 ingredients to make cranberry pistachio cookies. This includes all-purpose flour, sugar, pistachios, cranberries, and eggs.
Pecan snowflake cookies are a brilliant alternative to classic Christmas sugar cookies.
They do take a while to make, but the recipe only calls for 7 basic pantry ingredients.
Those ingredients are pecans, confectioners' sugar, butter, vanilla extract, all-purpose flour, ground cinnamon, and kosher salt.
The recipe shows you how to make snowflake-shaped cookies, but for the sake of Thanksgiving, you can use a pumpkin or turkey-shaped cookie cutter instead. In terms of flavor, these cookies are sweet, nutty, and vanilla flavored.
Colorful leaf cookies are one of the best types of Thanksgiving cookies you can make with your children.
The recipe is super simple, they taste great, and your child will love adding colors to the mixture. 
The recipe starts with one simple cookie recipe before being split and colored.
To create a stunning mosaic effect, you break small pieces of each color and lay them on the counter in random order. 
All you do then is squash the dough down, roll it out, and use a leaf-shaped cookie cutter. We recommend using fall colors like red, orange, and yellow to make these cookies.
The penultimate Thanksgiving cookie recipe on our list is a delicious salted caramel chocolate thumbprint cookie recipe from Le Creme De La Crumb.
Melt in your mouth, soft salted caramel chocolate thumbprint cookies are perfect for those of you with a sweet tooth.
As if chocolate chip cookies weren't already delicious, topping them with a rich, melted salted caramel takes things further.
Extremely sweet, you'll have to fight your relatives for the last one.
Ready in less than 30 minutes, you need 11 ingredients to make these cookies. This includes cocoa powder, heavy cream, butter, sugar, and baking powder.
The final recipe on our list is a simple vegan pumpkin sugar cookie recipe that helps you make a batch of vegan-friendly cookies in less than an hour.
Containing no animal-based products whatsoever, you can make these cookies for your vegan guests.
Wonderfully flavored, this recipe does have an extensive ingredients list, but there's a very good chance you have most of the ingredients in your cupboards at home already.
Some of the most important ingredients you need are vegan butter, vanilla extract, non-dairy milk, and, cornstarch.
Final Thoughts
That concludes our list of the best Thanksgiving cookie recipes. As you can see from our list, there are plenty of excellent cookie recipes you can follow this Thanksgiving.
It doesn't matter if you want to make a light snack, a sweet dessert, or a basic batch of small cookies, there's a recipe on our list you'll love.
Now you have this list at your fingertips, you should narrow down the options and decide which batch of cookies you want to make first.
If you're hosting a large group of people this Thanksgiving, there's no reason you couldn't try 2 or 3 recipes at once.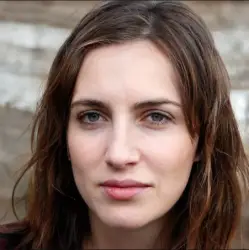 Latest posts by Anna Ingham
(see all)