It can be difficult choosing the right cake for your big day, especially as there are so many options and different flavors to consider.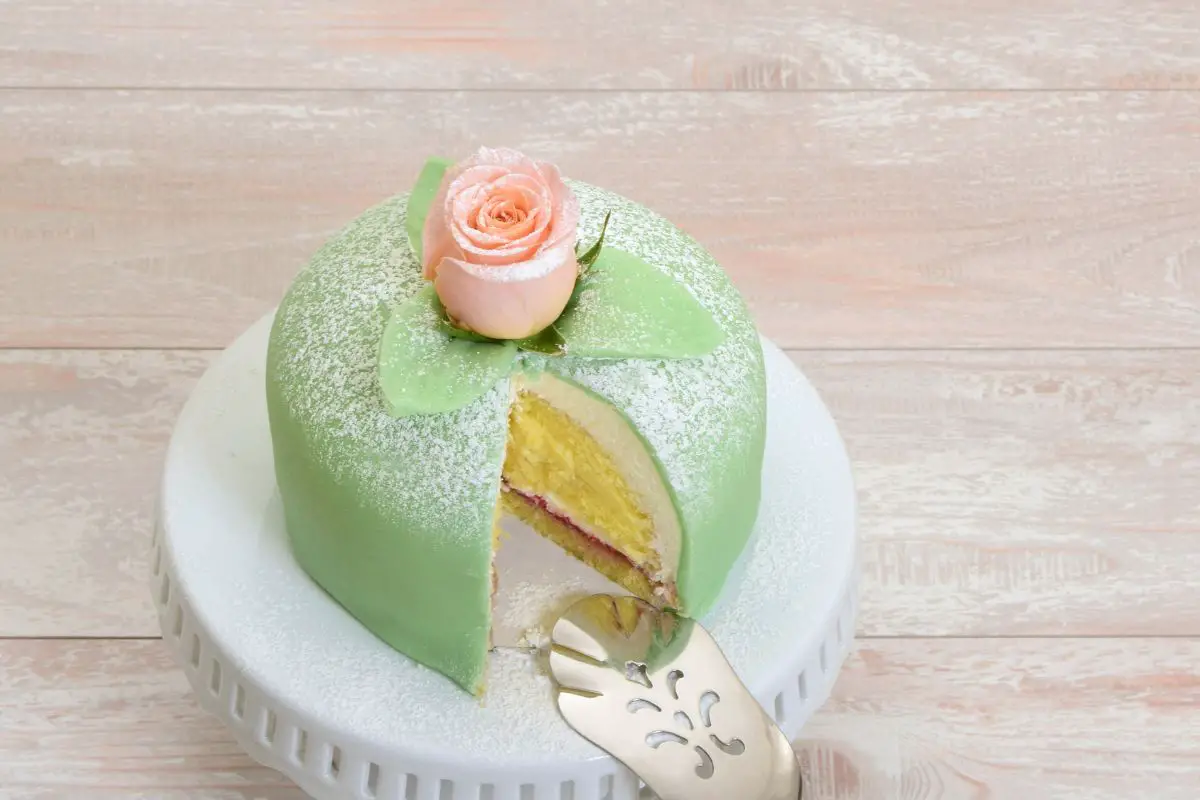 Not only do you want your cake to look good, but it needs to taste good as well. Whether you are making it yourself or asking someone else to do it, you want the cake to be perfect.
Swedish cakes are becoming a popular option for wedding cakes. They often contain very classic flavors such as vanilla or almond. In addition to this, Swedish cakes always look impressive.
In this article, we have collected the 10 best Swedish wedding cake recipe ideas that you may want to consider for your big day.
The kransekake, which means "wreath cake" in Norwegian, is the national cake of that country.
It is a spectacular confection produced for special occasions. Kransekake is a cake made with almonds. 
Due to its density and fragility, it does have a texture more akin to a cookie. The cake is layered and baked in concentric rings to resemble a pyramid.
Royal icing is used to keep the structure together.
You could use more royal icing to decorate the cake. Then you could carefully add flowers to make the cake stand out even more.
This cake consists of layers of vanilla sponge that are sandwiched between silky vanilla buttercream and raspberries.
Then, the cake is topped with vanilla custard cream and covered with the famous green marzipan. 
Overall, this is a delicate cake, due to the various textures created by the light sponge, and creamy buttercream.
The raspberries offer a burst of color, while also providing slight acidity to balance out the sweetness. 
You can decorate the top of the cake in any way that you want. You could leave it plain, add some melted chocolate designs or dust it with icing sugar.
This is a luxurious cake to enjoy on your big day. 
Mandeltorte, or Swedish almond cake, is a light, soft cake with toasted almonds and creamy custard icing. This cake would be ideal for a fall or winter wedding, as it is quite comforting to eat. 
Almond is an underrated cake flavor, but it is truly delicious. You can't miss the almond flavor in this cake as it is in every aspect of the cake. 
If you want a more clean-looking cake then you could just add the toasted almonds on top of the silky buttercream.
However, you could also add a cake topper to make the cake stand out. 
As the name suggests, this cake would be ideal for a summer wedding. However, that doesn't have to stop you from having it for a wedding in the winter or fall either.
Furthermore, while this recipe uses strawberries and raspberries, you could easily alter this to use your favorite berries. 
This cake is made with a fatless sponge and usually contains a minimum of three layers. It's Up to you whether you use the traditional egg-enriched cream to layer the sponges.
However, this recipe uses a Chantilly cream, which is still sweet and provides a silky smooth texture. 
For a refreshing change, have the light cake as your wedding cake. 
If you love chocolate, then you are going to adore this cake and want it as your wedding cake. What makes this cake so special is that it consists of simple pantry essentials.
Also, the batter can be created in just one bowl, which saves time and cleaning up afterward. 
This is one of Sweden's most popular cakes. It has a similar texture to a large chocolate brown, thus it is rich and dense.
Therefore, you don't need to decorate this cake, apart from a sprinkle of sea salt on top to cut through the sweetness. 
This cake is perfect for anyone who wants a more striped-back-looking cake. No one will say no to having a piece of this cake. 
While it might be called a visiting cake, you can easily transform this cake into the wedding cake of your dreams.
You may simply alter this cake by cooking it in a round tin and then decorating it with icing sugar and wedding toppers. 
This is a very straightforward cake, but it is packed with flavor. This cake has an infused almond flavor.
The top of the cake will bake and become quite crispy, yet the center will remain moist and tender. 
This is a much more rustic cake, which should still be a contender as your wedding cake.
If you are after the rustic look and aren't a big fan of frosting, then this cake could be perfect for you. 
Swedish Tosca cake can also be known as Toscakaka. A nutty almond and sugar garnish cooks up into a crunchy, praline-like topping that is incredibly wonderful.
This is placed on top of a buttery sponge cake.
Once the dry components have been combined with the wet ingredients, take care not to over-mix the mixture.
By doing this, you can be sure that the cake will come out of the oven up tender and soft.
Once baked, you could add fresh fruit to decorate the cake. Also, this fruit will add a nice freshness that will counterbalance the dense and rich cake and almond topping. 
All your guests will enjoy this cake, which would be perfect for a summer or fall wedding.
If you want something a bit different for your dream wedding cake then why not try this old fashion Swedish nut cake?
Inside you will find chunks of pineapple and pecans. 
The cake becomes moist thanks to the crushed pineapple. While the chopped pecans had another texture to enjoy alongside the soft sponge.
There is an array of textures that all work well together and balance one another out. 
While the Swedish nut cake is still warm, you put the handmade pecan cream cheese frosting on top. This then soaks into the top layer of the nut cake.
The warmth of the cake practically turns the frosting into a glaze.
This simple saffron cake is extremely soft and delicious. It is known that this cake always tastes better the day after it is created.
Thus, this is perfect for your wedding, as often the cake is made the day before. 
Saffron is a really common spice that is used all over Sweden, especially in the winter. The bright interior of this cake is the first thing that many people notice.
The saffron works well with the natural sweetness of the cake batter. 
While this recipe doesn't mention any decoration, you could easily dress the cake up. Try splitting the cake in half and adding cream or buttercream and create a naked cake.
You could add fruit or sparklers to make the cake even more eye-catching.
Layers of a slight vanilla sponge are complimented with a sweet vanilla pastry cream and fresh strawberries.
The whole cake is then encased in whipped cream. This is an easy yet elegant wedding cake to have.
There is nothing more refreshing than biting into this cake and enjoying the burst of strawberry flavor, the sweet cream, and a soft sponge.
On the top layer of the cake, the center is it out and strawberries are placed inside. Then whipped cream is placed all over the cake. 
You could then add more strawberries on top and a wedding topper to complete the cake. For your spring or summer wedding, this cake will go down as a real treat.
However, if strawberries aren't your thing you could easily swap them out for blackberries for a fall wedding. 
Conclusion 
There is a wide variety of Swedish cakes out there that you can choose from to be a part of your wedding. Swedish cakes are known for nutty flavors and luxurious frostings.
If you pick any of the cakes we have mentioned above, we know that everyone will enjoy them. 
You can easily alter any of the recipes to suit the flavors that you enjoy the most.
In addition, you may decorate them in your preferred style to make them feel even more personal to you and your wedding. With that being said you could also leave the cakes simple.
We hope you have found this article helpful. We have provided you with the 10 best Swedish wedding cake recipe ideas that we believe you should have on your big day.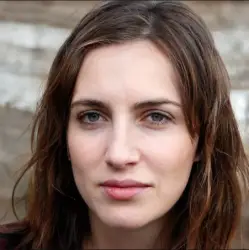 Latest posts by Anna Ingham
(see all)